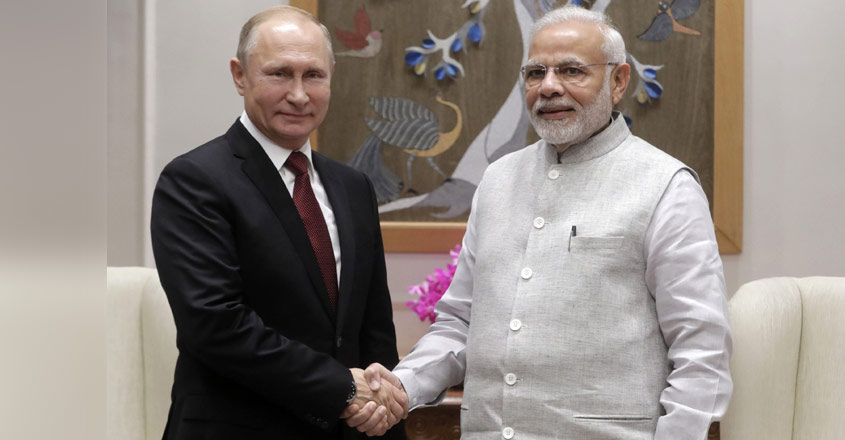 The Russian President Vladimir Putin met Prime Minster Narendra Modi to finalise the 5.2 billion dollar defence deal in the capital. The air-defence system is expected by the year 2020.
The New Leam Staff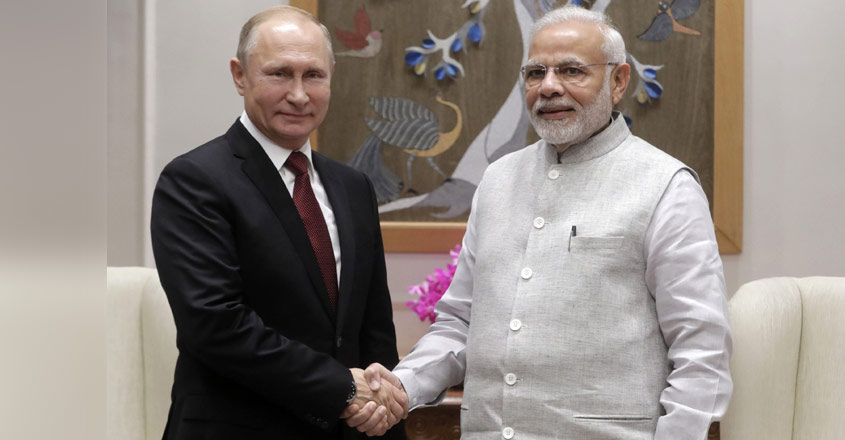 New Delhi : India Prime Minister Narendra Modi has signed a pact on Friday with Russian President Vladimir Putin in New Delhi. India signed the deal to purchase Truimf surface-to-air missile squadrons worth $ 5.2 billion (Rs 40,000 crore) from Russia. USA and Russia both are rivals. Russia has annexed the Crimea from Ukraine, and both countries are indirectly involved in the Syrian war.
To punish Russia, the USA has brought a law referred as Countering America's Adversaries through Sanction (CAATS) in 2014 that no country can purchase defense equipment from Russia, failing which a country will be automatically imposed sanction. Despite the looming threat from the USA, India has signed the contract.
The Russian President met the Indian Prime Minster in New Delhi and finalised the deal. The deal had become a bone of contention between India and US, particularly after the later brought in a new law that imposed new sanctions on Iran, Russia and North- Korea.This limited India's ability to purchase arms from Russia since the act would be equal to inviting US sanctions. This deal will greatly impact the relations between the three countries and will mark a new trend in resource geopolitics.