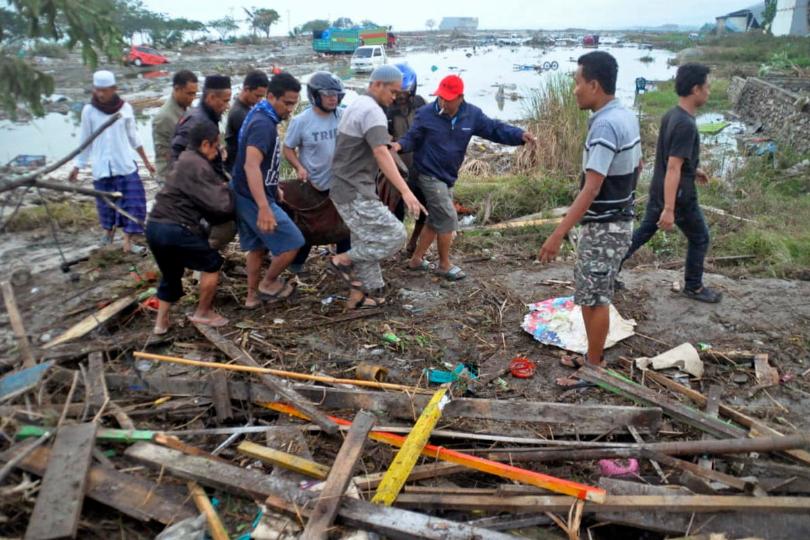 REPORTAGE
The recent earthquake and tsunami in Indonesia have once again created an opportune moment for people to reflect over the uncontrollable power of nature and the need to address issues of calamity led destruction in the light of rising death tolls in Indonesia.
The New Leam Staff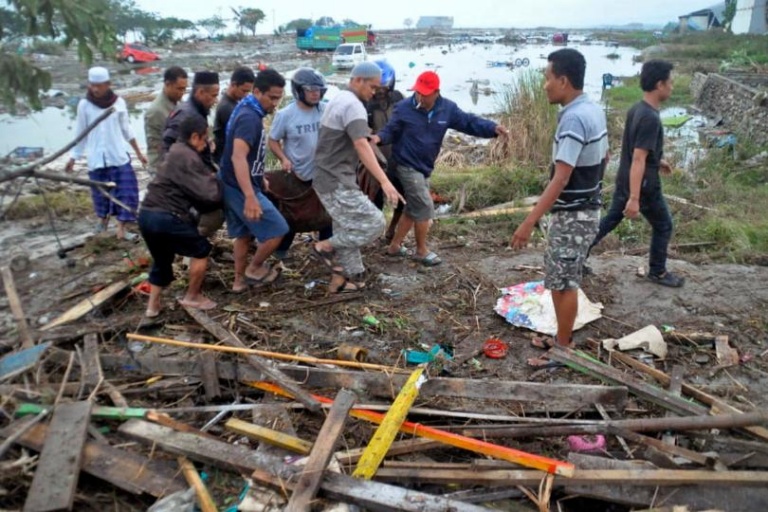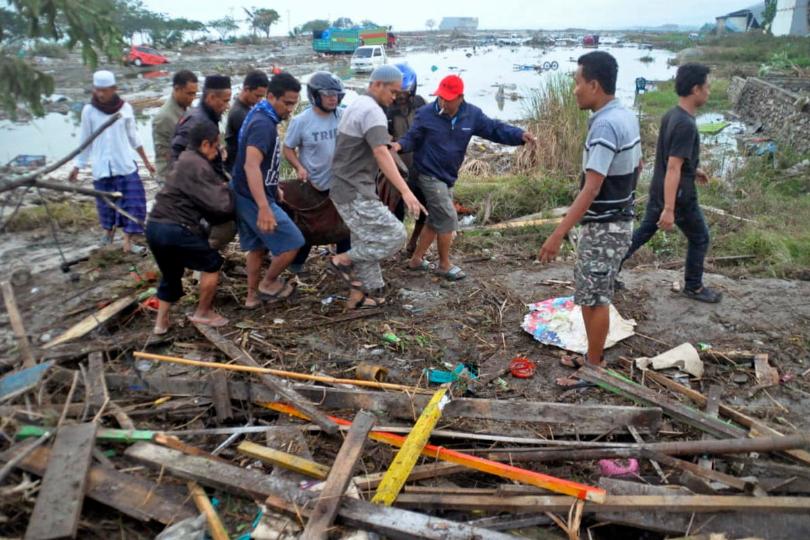 Once again Nature has proved that human beings cannot control it according to their own wishes and needs. Recently, Indonesia has witnessed an earthquake that has proven to be devastating. The magnitude of the earthquake was 7.5 and it triggered a tsunami in the Paul region of Indonesia.
More than 3, 80,000 people live in the city of Palu where the most adverse effects of the earthquake and Tsunami have been found. The death toll rose to 844 and 300 bodies has been identified. The President of Indonesia visited the affected regions and addressed the multitude of challenges facing the nation post Tsunami. He is reported to have said that despite his government's willingness to adopt corrective measures, they are unable to do so because many public institution such as schools and hospitals have been destroyed, roads have been cut off and it would take a great measure of patience to bring everything to normal.
A 7.5 magnitude earthquake hit the coast of Sulawesi island on Friday. It is about 50 miles from Palu. It triggered 20 feet high waves. The wave has destroyed the city and took many people's lives. Tsunami is not occurring for the first time in Indonesia, we can remember that in 2004 it had killed more than 1, 20,000 people.
As Guardian reports, there are 1,425 prisoners missing from jails. By using this opportunity more than 560 prisoners have escaped from Palu's prisons during the earthquake.  The warden was quoted saying that "It was very hard for the guards to stop the inmates from running away as they were so panicked and had to save themselves too."
Several countries have offered their help Indonesia including UK, Australia, Thailand, and China. The European Union has announced an immediate aid of 1.5 million Euros.    
Meanwhile, according to a report in New York Times, the experts are surprised by the size of the tsunami. They add that a calamity of this scale is likely to help scientists learn more about earthquakes and tsunamis. The calamity that has reached Indonesia will remind us that Nature cannot be run based on our desires and has its own principles, the most we can do is to take steps to curb its destructive forces.