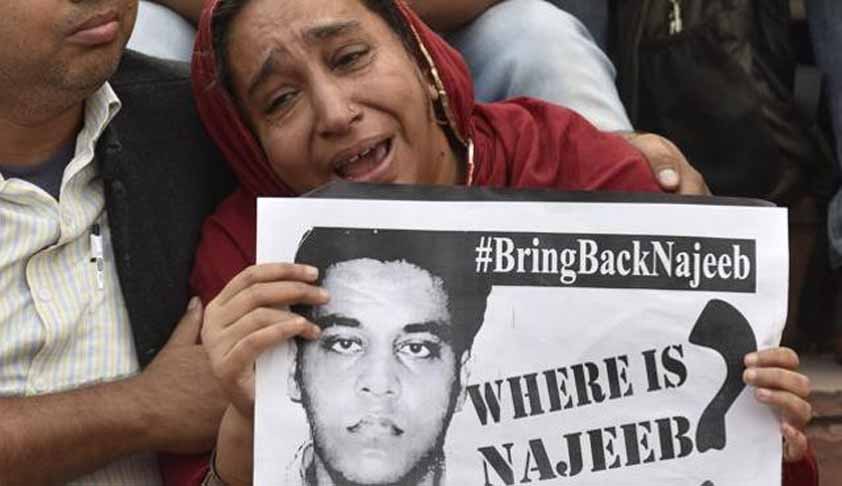 Closing the Najeeb file is against the sanctity of judicial activism in India and points out to the need for redefining the priorities of the judiciary. It is ironic that the state in spite of its enormous strengths in unable to be accountable for the missing student in the light of the recent progress in the case.
The New Leam Staff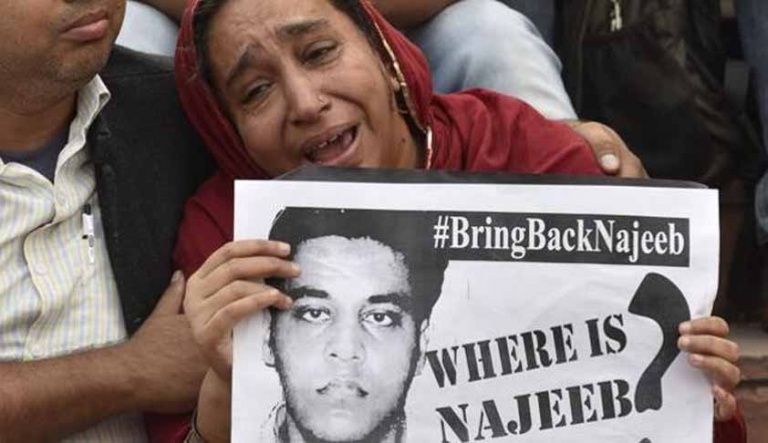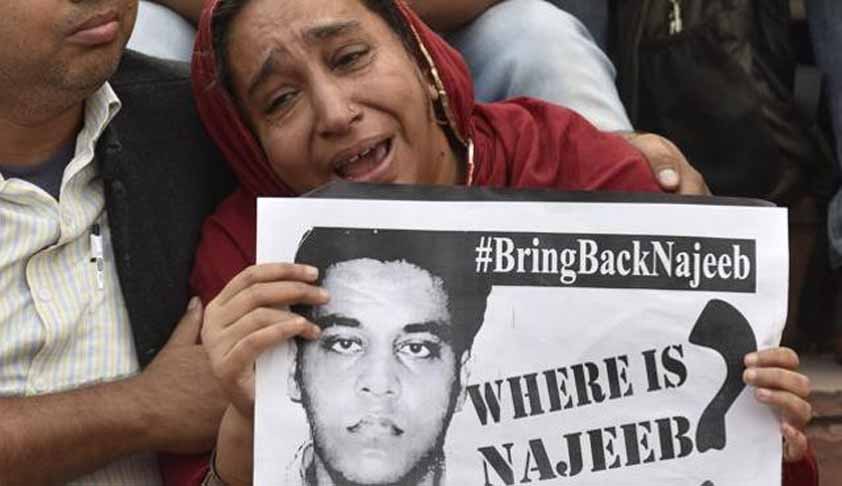 Najeeb Ahmed's mother Fatima Nafees may no longer affirm her faith in the judiciary as it closes the case on her son's disappearance from JNU since October, 2016 after an alleged scuffle with fellow students. The Court has also declined her appeal for the construction of an independent SIT to investigate into the matter.
On Monday, the Delhi High Court has allowed the Central Bureau of Investigation (CBI) to file a closure report on the missing JNU student Najeeb Ahmed who disappeared from the campus on October, 2016.  The Bench comprising Justice S. Muralidhar and Vinod Goel declined the plea of Najeeb Ahmed's mother to construct an independent SIT and monitor the probe.
Najeeb Ahmed had disappeared from the campus in October, 2016 after he engaged in an alleged fight with students from ABVP the previous night.
The Court has disposed of Najib's mother's petition. Najib's mother said that while she had expectations from the Court, she is disappointed by the way its proceedings have taken place. She alleges that those sitting in power have not allowed for investigations to take place.
His mother recounts that her son had called her the night before he disappeared , saying that something had gone miserably wrong but when they reached the next day, he was not found. When the Delhi Police had failed to find Najeeb, his mother had demanded CBI's probe into the matter.
[irp]
It has nearly been two years since Najeeb Ahmed went missing from the campus; the Delhi High Court has now allowed the CBI to file the closure report to this case. The High Court has disposed of his mother's plea for the construction of an independent NIT body to look into the matter.
This brings an end to the hope that Najeeb would be found and those who are involved in the case as perpetrators of the crime to be penalized. It is also paradoxical that the state in spite of its massive infrastructure is unable to look for a missing university student and investigate the matter.
It is indeed the right time to redefine the judiciary, revisit our collective concerns as a society and to own responsibility for building an environment conducive to peace and equality among people of all ethnic and religious affiliations.
The people of the nation have tremendous expectations from the judiciary and expect nonpartisan, egalitarian judgement – let this sanctity be restored.