Saturday witnessed mass shootings at a synagogue in Pittsburgh, USA killing eleven innocent lives. The ant- Semitic sentiment behind the killing is an important reminder of intolerance growing in the US.
The New Leam Staff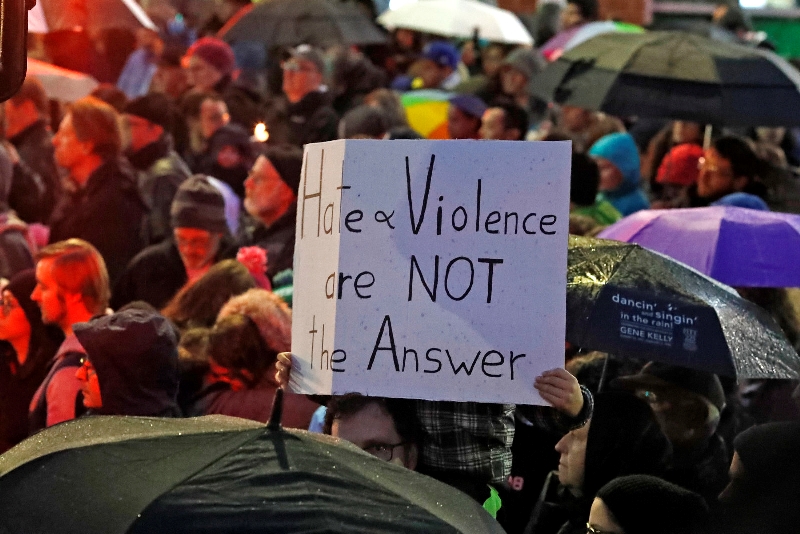 PITTSBURGH | The news that emerged from Pittsburgh is devastating to the say the least and inhuman to the degree that cannot be described in words.
Pittsburgh, in Pennsylvania, USA is a city located at the junction of three rivers and is known for its museums and botanical gardens. The devastating news of a gunman named Robert Bowers entering a synagogue in the city and shooting at devotees offering their Saturday prayers is capturing the global imagination not only for its brutality but also its anti-ethnic connotations. It is alleged that before open firing at the crowd, Robert Bowers shouted anti-Semitic slogans.
The man open fired at the crowd allegedly due to his feelings against the Jew community. The devotees had come to the synagogue to offer their prayers in the leafy neighborhood of Squirrel Hill, Pittsburgh.
The attacks have also left six people including four Policemen injured. It is believed to be the deadliest attack on the Jews in US history.
The suspect told the Police after being caught that the Jews were ruining the country and he wanted to kill all of them.