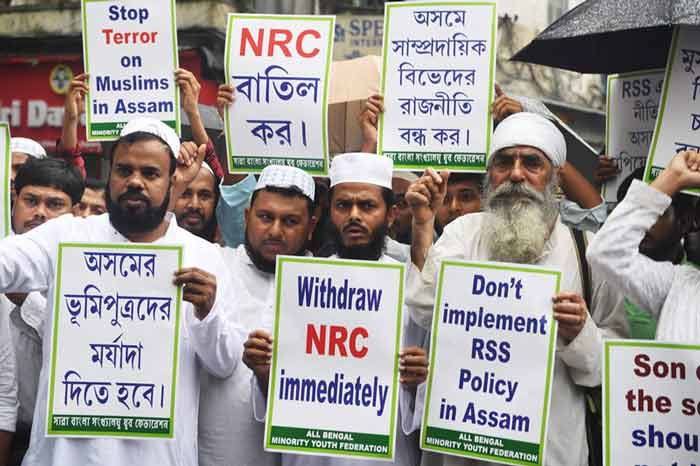 POLITICS
A bandh was organised in Assam to protest against the Citizenship Amendment Bill, 2016 to grant Indian citizenship to all non-Muslim refugees who left India due to religious persecution and entered India prior to December 31, 2014. The BJP opposed the bandh and the Congress and AGP supported it.
Sundaresha D. S.  | The New Leam
ASSAM | Normalcy of life in Assam came to a halt on Monday (October 23, 2018) when a large number of people under the banner of more than forty organisations came to the streets in protest of the Citizenship amendment Bill, 2016.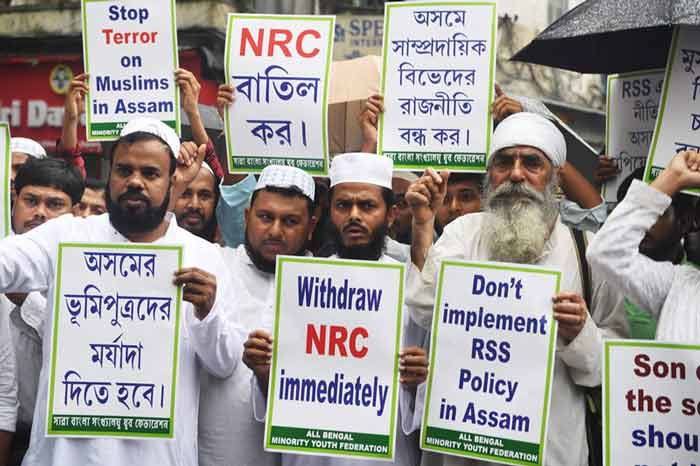 The bandh meant that there was a twelve hour long shutdown across the state in protest of the Citizenship Amendment Bill (2016). The bandh had been organized in Assam in protest of the meeting of the Parliamentary Committees on Citizenship (Amendment) with the officials of the home and external affairs that was held on Monday.
The Bill was introduced to amend the Citizenship Act, 1995 to make illegal immigrants who are Hindus, Sikhs, Jains, Parsis eligible for citizenship. The bandh received a tremendous response and several organisations participated in the process. Schools and other public institutions also remained closed. Trains tracks and roads were blocked to ensure the success of the bandh.
What is the ruckus about?
The citizenship Amendment Bill, 2016 had been introduced in the Lok Sabha and sought to amend Section 2(b) of the Citizenship Act, 1995 in order to grant citizenship to the Hindus, Sikhs, Buddhists , Jains, Parsis and Christians who had to flee religious persecution in Bangladesh, Pakistan and Afghanistan and entered India before December 31, 2014.  It means that members of the minority community from Muslim-majority neighbouring countries will be allowed Indian citizenship if they fulfil the propositions. 
The Bill also seeks to amend the criteria that required all minority communities from the neighbouring countries to apply for citizenship if they lived in India for a minimum of twelve years; the amendment wants to make it six years for everybody except the Muslim community. 
The Bill is also considered to be against the Assam Accord that considered everybody irrespective of their religious subscription an illegal migrant if they entered Assam after March 24, 1971.
Since May, 2018 a large number of protests have been going on in Assam against the Amendment Bill, 2016.  The government issued an order that all government institutions, shops and public transport should be open but despite this the bandh became a pervading success in the state.
Several indigenous communities of the state feel that giving the citizenship to illegal migrants will harm the culture in the state. The BJP opposed the bandh and AGP and Congress extended their support.