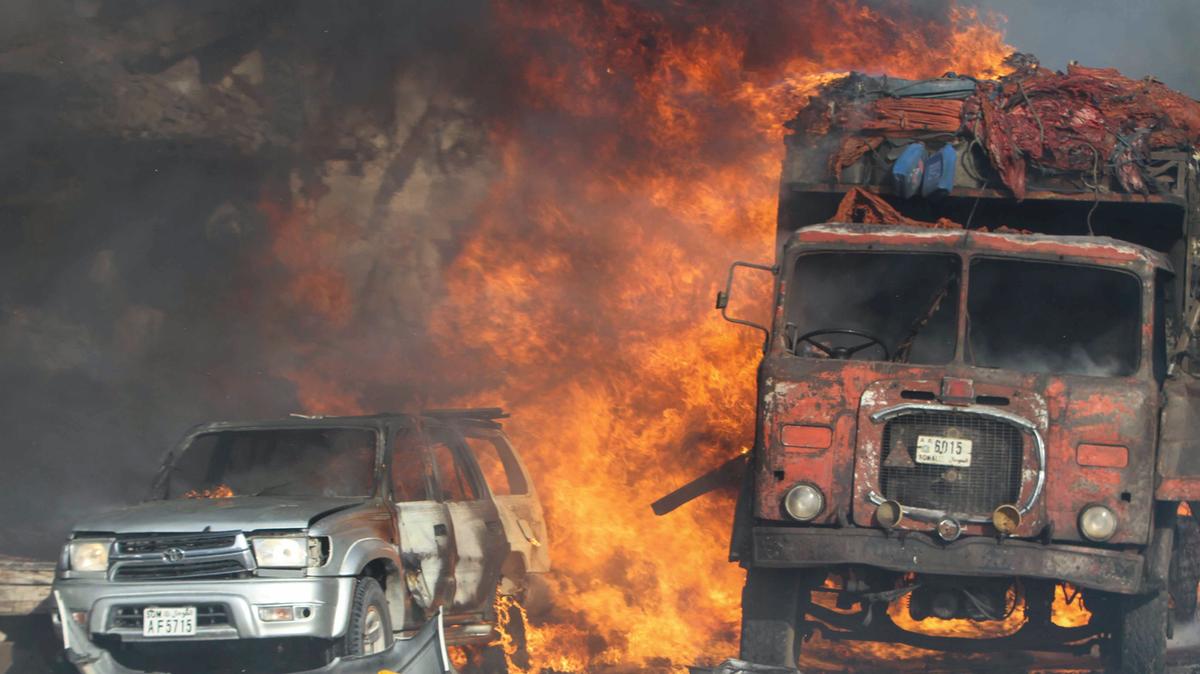 AROUND THE WORLD
The death toll in Somalia has risen to more than fifty while more than hundred civilians remain injured after extremists detonate bombs near a bust hotel in Mogadishu.
The New Leam Staff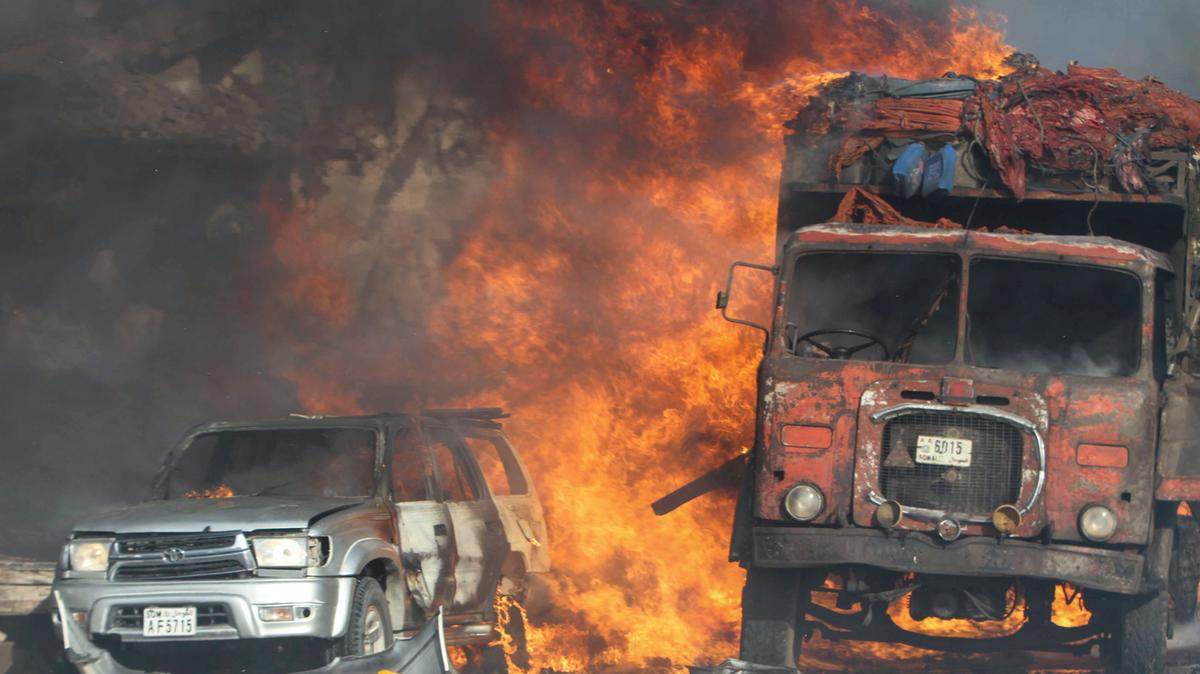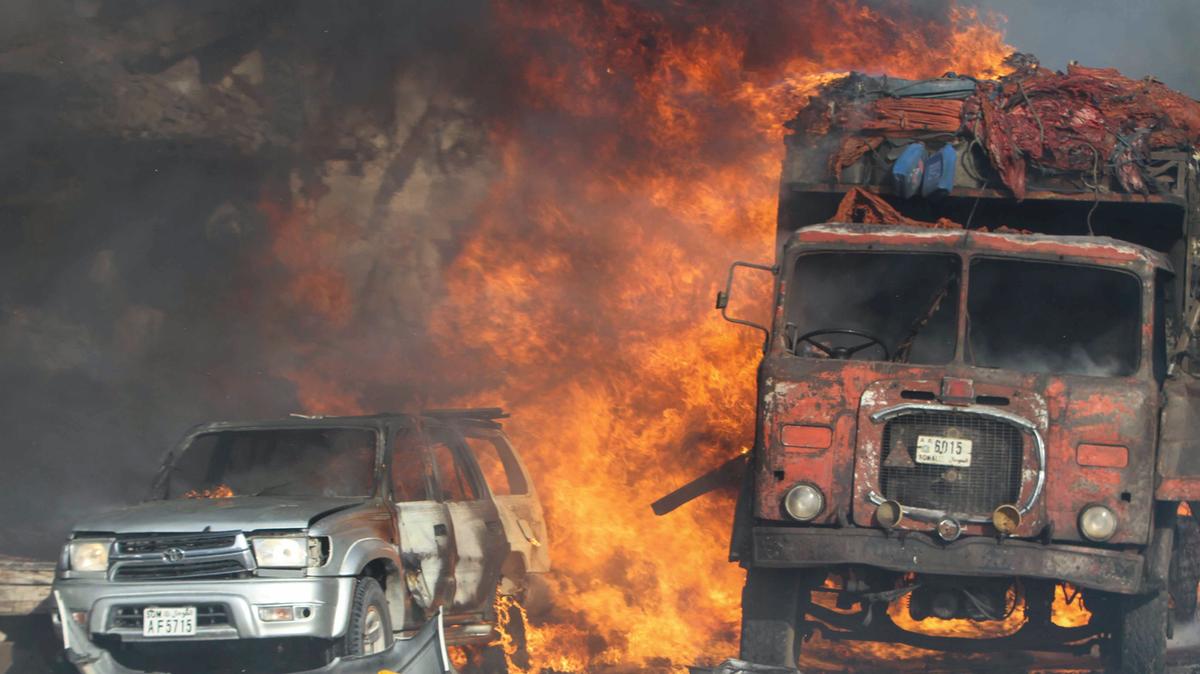 SOMALIA | More than 106 people were injured and 53 were killed in the bomb blast which took place in Somalia. The bomb blast took place on Friday outside Sahafi hotel and Criminal Investigation Division in Mogadishu, the country's capital. Islamic Terrorist group Al-Shabaab has taken the responsibility for the attack. Four bombs were planted near the hotel building, inside two manned and one unmanned cars, the bombers tried to get into the hotel but couldn't reach the hotel building and thus blasted it outside the hotel premise.
The blast hit the busy street of Mogadishu and cars, buses, motorcycles were destroyed and a total of 53 people were killed in the blasts and several individuals have been injured.
Victims were lying on streets and in the lobby of the hotel. Most of the victims were common people who were either passing by or approaching the hotel, the manager of the Sahafi hotel was found dead too.
Security personnel's and hotel staff were able to nab and kill at least four militants and 2 other militants died while detonating the suicide car bomb. The Islamist group targeted the Sahafi Hotel, because it is frequently visited by government officials and administrators for meetings and other purpose.
Somalia has been a long last victim of such attacks by the Islamist group which currently controls large parts of southern and central Somalia, it was last month only, when Somalia observed the anniversary of the Al-Shabaab's deadliest attack in 2017, which was a truck bombing that had killed more than 500 people of the state.
[irp]
The National Security of the country has remained and continues to remain under threat, and the country seeks UN backed support which contributes troops for restoring peace in the state.