The JNUSU recently held a press conference to assert the adverse implications of letting go of library subscriptions of significant academic journals by the JNU administration. They asserted that the paucity of funds cannot be the reason for such a decision and indicated the greater onslaught on public universities in the nation.
The New Leam Staff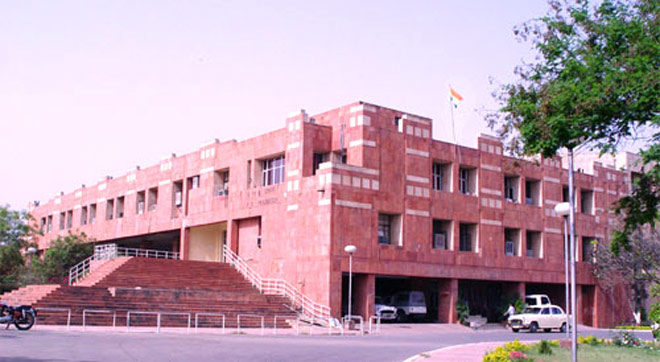 The onslaught on public universities in recent times has meant that these have suffered from a range of issues starting from fund cuts, delayed salaries of teachers and staff, compulsion of securing their own funds for sustenance, irregularities in appointment of teachers and the larger political ambience that has aimed at destroying the very academic fabric of the universities.
 At the very centre of such an onslaught has been JNU, which has been made to suffer from a wide range of adversities in the last few years.  From being seen as a place that inculcates the sentiments of anti-nationalism and factionalism to one where 'Urban-Naxals' are brought up- the university has faced a storm of national hate and yet continues to thrive on.
The JNUSU has alleged that in a move to adversely impact the academic culture of the university, the university administration has decided to drop the library subscription of important journals stating scarcity of funds. The JNUSU organised a press conference to capture the national imagination and convey the message that such a gesture was for eliminating the entire academic culture of JNU that thrived on research.
The JNUSU shared documents of the Library Advisory Committee meeting held last month; the students alleged that the subscriptions are being negated purposefully. The JNU Administration is also said to have issued a warning against the JNUSU and telling them that they should not hold this press conference outside the library because holding these activities within 100 meters of the administration block has been prohibited by the Delhi High Court. The students said that the press conference was held at a safe distance of 800 metres from the administration block. Subscriptions that have been dropped include Wiley Subject Collection Journal, Cambridge Journal, Cell Press Journal and Science Direct. They alleged that the university has cut down the university funds from 8 crore to 1.7 crore.