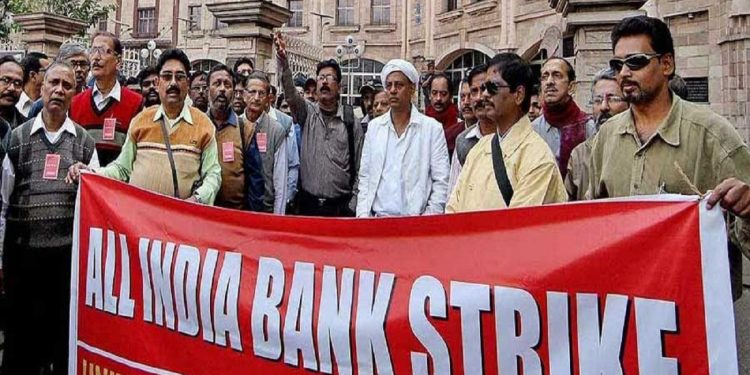 NEWS
More than 10 lakh bank employees across the nation have gone on strike opposing the merger of public sector banks and their growing dissatisfaction with wages.
The New Leam Staff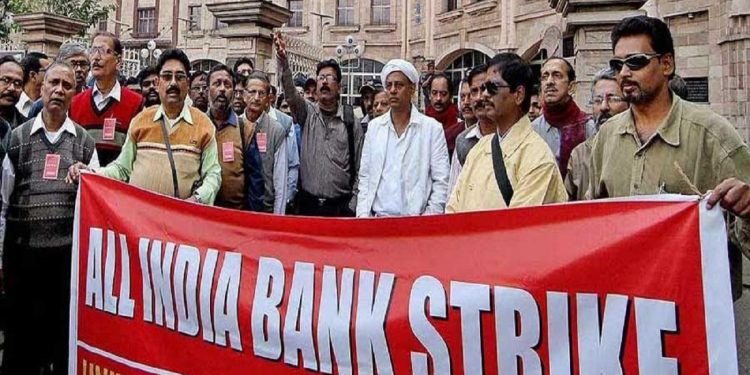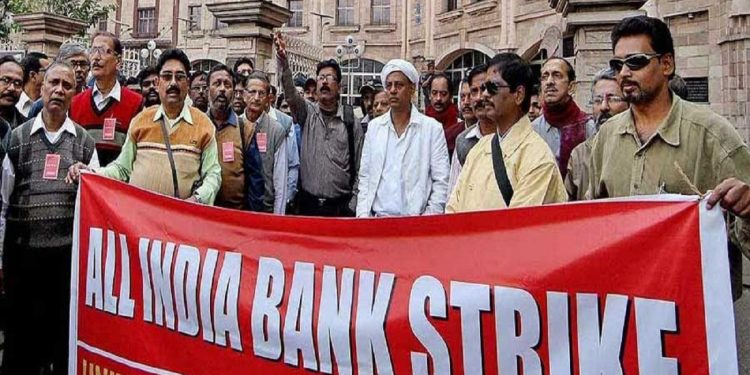 Image Credit – https://en.bignewslive.com
In a nation-wide bank strike, it is estimated that more than 10 lakh bank employees across the nation have gone on strike. This is a one day strike that has been scheduled for today and it has affected bank transactions throughout the nation. The strike has involved ban employees from public, private and foreign banks as they have all come together to protest the proposed merger of Vijaya Bank and Dena Bank with Bank of Baroda. It is important to note here that this is the second time in this week that ban employees across the nation have gone on strike.
It was in September this year that the Central government had made an announcement that the Vijaya Bank and the Dena Bank would be merged with the Bank of Baroda. It is estimated that the merger of the banks would have a combined strength of Rs 14.82 trillion and would emerge as the third largest bank after the SBI and HDFC banks. The strike that has been organised today had been called by UFBU. The UFBU argues that even when the Centre decides to merge all the public sector banks, they would not be able to compete with the top global banks. It has been expected that the bank services will be affected throughout the country and day to day functioning of the bank will undergo massive disruption.
The protests that were carried out by the bank employees last week were against the merger and demanded immediate settlement of wage negotiations.  The organising power of the strike is credited to the UFBU that is an umbrella organisation composed of nine unions including AIBOC, AIBEA, NCBE and NOBW. The union has a membership of over ten lakh officers and employees. The Union has also asserted that they are dissatisfied with the present wages and demand an immediate wage hike.