We live in times where growing intolerance and limited notions of nationhood cloud our vision, remembering the important lessons that Mahatma Gandhi taught us will enable us to walk on the path of tolerance and mutual brotherhood.
Vikash Sharma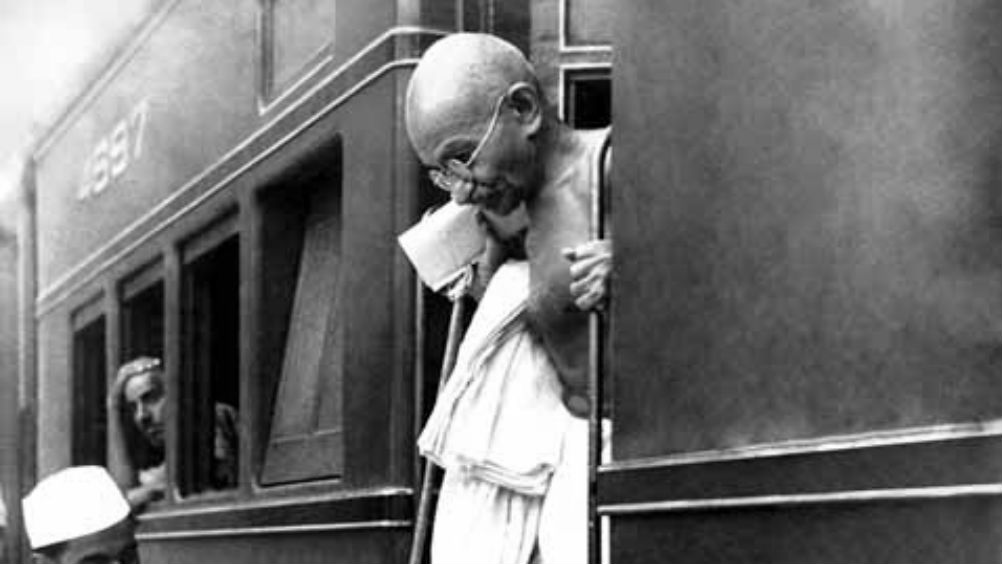 During the last few years we have been constant spectators of violent and intolerant forces like lynching and communal hatred in the name of religion and nationality which have inflamed the communal tensions in the nation.
This fear, terror and communal hatred have seized the sub-conscience of society.  The uprisings of Hindutva militancy and populist nationalism have successfully defeated the imagination of mutual co-existence from the land.  It is unnecessary to reassert that the nation as an idea belongs to the collective forces irrespective of class, caste and religion.
The nation as a shared experience of collective memories and struggles, pains and dilemmas is profoundly elaborated in a line of the Hind Swaraj: "The Hindus, the Muslims, the Parsis and the Christians who have made India their country are fellow-countrymen, and they will have to live in unity, if only for their own interest". The reality that persons of diverse religious faiths live in India and contribute to its socio-cultural and historic integrity cannot be denied and it is important that the nation learns to live as a collective whole despite the differences.
This collective battle began more than hundred years ago with a vision of a beautiful and peaceful nation. Even after seventy years of Gandhi's killing, the struggle continues. Times have changed, the structure has changed but the nation is still fighting a battle against religious fundamentalism, discrimination and hatred.
These forces are normalized in our society; very few really give a thought upon it. The recent killing of a police officer in Uttar Pradesh by extremist forces or the death of farmers during Sterlite protest because of police firing have become incidents that need societal attention. Such extreme violence and the ongoing crisis have not just debunked the idea of the nation but have been a disgrace for them who sacrificed their life for the cause of the nation.
Gandhi sought for peace, brotherhood and co-existence. Will the idea of India survive? This significant question takes me to 1947 when Gandhi was walking barefoot from Noakhali to Bihar, praying to stop the violence; going on hunger strike and somehow managed to keep the idea of a nation alive.
This period must be more difficult and challenging with an over-heated ambience of communal tension and the idea of partition. Gandhi's complete disagreement on the partition of India with mainstream leaders like Jinnah, Patel and Nehru Gandhi left him alone to face the battle and struggle with the idea of India alone.
In Hind Swaraj he wrote "I [ask] whether those calling God Rahim would have to leave [India] and whether in the part described as Pakistan Rama as the name of God would be forbidden. Would someone who called God Krishna be turned out of Pakistan?" (Collected Works 88: 144).In the poisonous wind of 1947,Gandhi offer to people of India to choose the path of sanity and common sense, the truth of Ishwar Allah Tere Naam. No thought was simpler yet so radical, as Ishwar Allah Tere Naam. Gandhi's reluctance could be measured through an incident mentioned in Nirmal Bose book " My Days with Gndhi" in Noakhali village  ' A maulvi remark that it is better to convert, at least one can save his/her life.' This remark came out of 'forced conversion' annoyed Gandhi "I am amazed," he told the maulvi, "that God has allowed someone with your views to become a scholar of Islam.'
Being in similar circumstances where hatred and violence are rooted, when the everyday lynching and killing are debunking the imagination of India; I feel it is the most accurate time to invoke Gandhi.