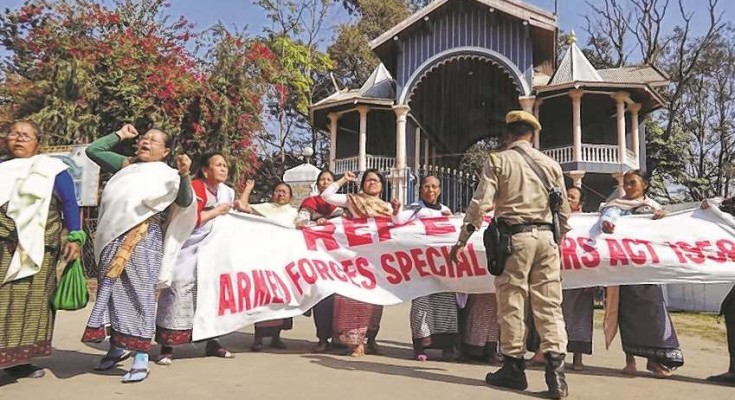 The AFSPA has been extended in Nagaland for six more months after a notification was issued by the Home Ministry. The Centre asserted that the region was 'disturbed and dangerous.'
The New Leam Staff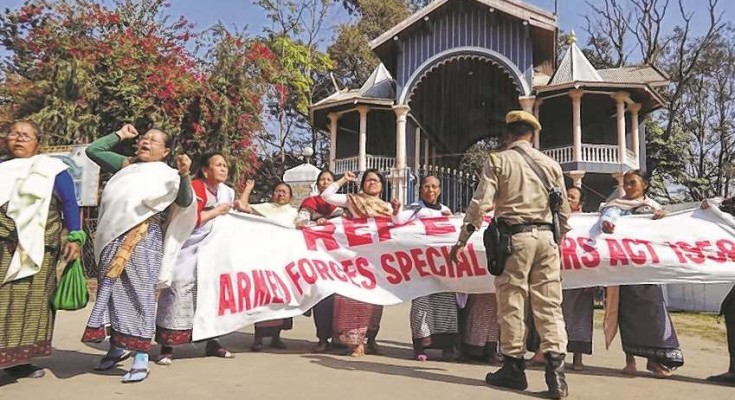 The much contested and condemned act AFSPA has been extended in 'disturbed' Nagaland for six more months. The Armed Forces Special Powers Act has been extended for a period of six months by the Centre because it asserts that the North-East is a disturbed region. The Ministry of Home Affairs has felt that there was an urgent need to extend the Act in the state because the matters were hardly under control.
The Act gives the military the sweeping powers to be able to search and arrest anybody only on the basis of doubt. The Act also gives to the armed forces the ability to open fire if deemed necessary in order to maintain public order. The additional power that is granted to them originates in the fact that even when they open fire, they are not liable to prosecution.  
The Central government asserts that the situation of law and order in the North-eastern states and Nagaland in specific is so bad that the states cannot function if there is not the implementation of the AFSPA. The Centre argued that the decision to extend AFSPA for another six months comes because there is extensive killing, loots and extortion in the state.
It must be acknowledged that the Act has been there in Nagaland for many decades and wasn't withdrawn even after the 2015 agreement. The Centre has declared that the whole state is disturbed and has extended the Act for six months.
 The extension has been passed despite the fact that various Civil Society bodies and activists have been repealing the AFSPA. The tribal based parties from the North-East have described the Act to be draconian and have asserted the need for the withdrawal of the act that has given large powers to the army to conduct operations anywhere without giving prior notice.
The AFSPA is active in Manipur, some parts of Assam and districts of Arunachal Pradesh.
Manipur's activist Irom Sharmila was a hunger strike since 2000 demanding the AFSPA to be repealed but she withdrew her strike in 2016.