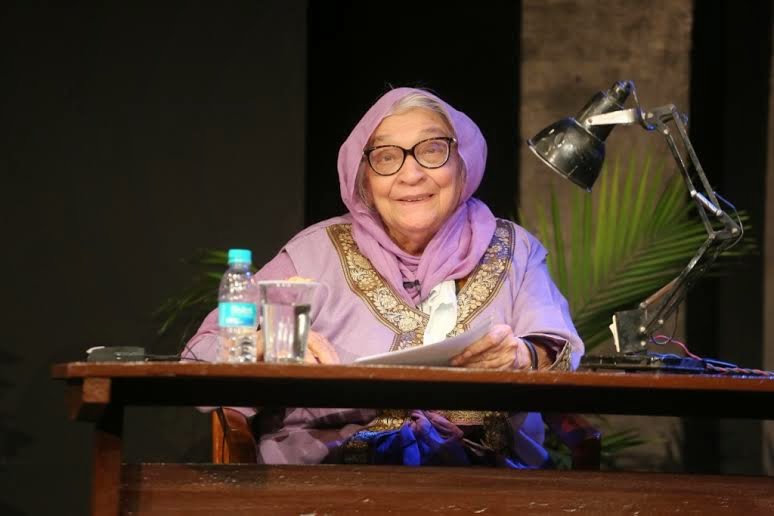 Sahitya Akedemi and Gyananpith awardee Krishna Sobti's death has left India's literary circles remembering the literary genius who combined traditional storytelling with modernist sensibilities. Sobti's rich body of work and commitment to literature shall be celebrated forever.
Ananya Pathak | Associate Editor| The New Leam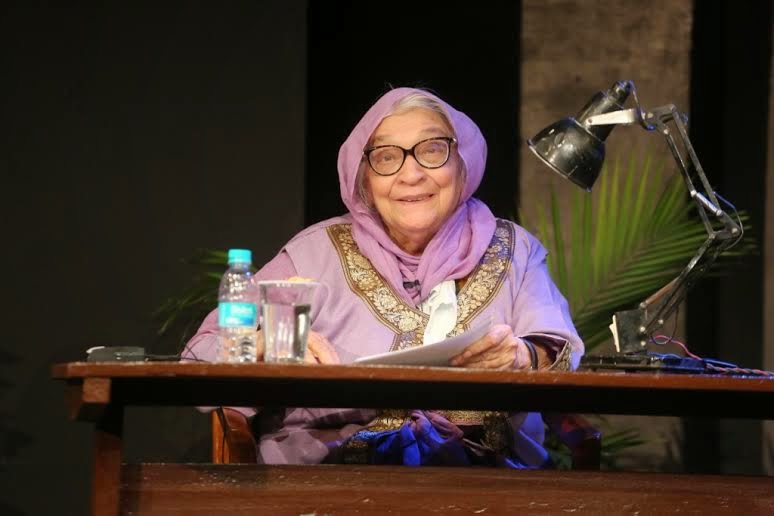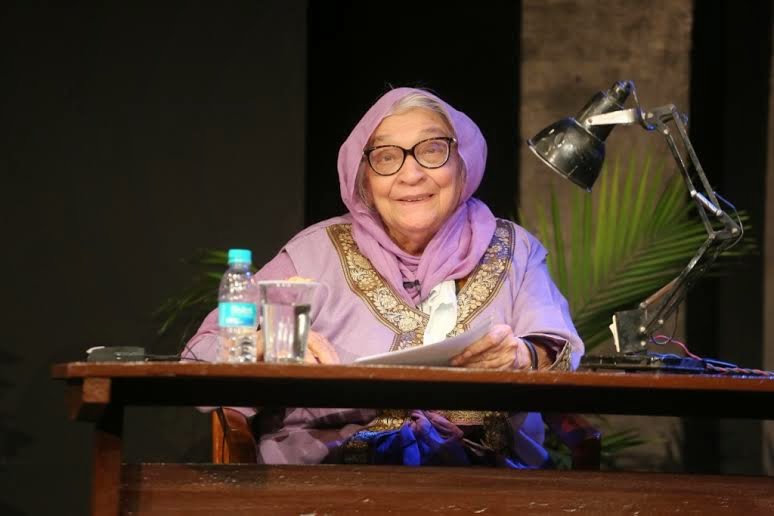 If one were to read Krishna Sobti's last novel 'A Gujarat Here, A Gujarat There' one would find it almost impossible to remain unmoved by the way she describes the recurrence of a girl named Beembo in her dreams. Who is Beembo?  Krishna Sobti lived all her childhood days and much of her adult life haunted by the pain of losing her dearest friend named Beembo, who was murdered on the night of her wedding.  In her last novel, Sobti recalls how, Beembo visited her through a dream that seldom allowed her to forget the trauma of partition. She was a writer whose characters were so deeply etched in their contextual milieus and had so much to say through their characterizations that for anybody who is familiar with Sobti's work, they become etched in memory. Her linguistic genius was a mixture of Hindi and Urdu that gave to the expression of women's interiority and sexual identities. The hallmark of most of her literary creations became the fact that she could express women's agency, their sexuality and their daring spirit in an unprecedented manner.
She lost her home in Pakistan and thereafter it was literature alone that became her true home.  But what characterised her works was the fact that her literature was not about lament or wailing but instead she spoke about a vibrancy and aliveness of human life. Her creations had immense vibrancy, experimentation and boldness while being deeply rooted in the tradition and context of the Indian setting. Many literary critics could sense in Sobti's writing an immense sense of fearlessness, passion and agency that became a way for speaking against the human agony, betrayal, violence and brokenness that characterised the implications of partition. In most of the characters in her stories and novels it is this force that we see being asserted time and again, the fact that the human story is not only about misery and disillusionment but also about rising back and making sense of one's life.
She is also credited for using a language that in many ways symbolised the confluence of Hindi and Urdu and represented the rustic taste of the pre-partition India.  Her well known works are Zindaginama, Mitron Marajani, Daar Se Bichchuri and Surajmukhi Andhere Ke. The usage of such language was never a conscious decision on her part but came organically to the sensitive mind of Sobti. She had the talent of combing traditional storytelling and the modernist approach to literature; she could engross the reader in a literary narrative and simultaneously make her think the political.  Her women characters had the power that broke free from the traditional stereotypes that people generally have about women- instead, her characters were realistic, had a mind of their own and unwilling to compromise. The deeply layered characters, the ability to generate characters that are complete with vulnerabilities and weaknesses and to give women's dreams wings all comprised Sobti's literary magic.  What added to her charm was the fact that she could always make binary opposites like eroticism and spirituality, boldness and grace come together in her female characters.
Sobti's stories were widely translated and commanded a wide readership because she made her characters relatable and infused ordinary life with epic. Her stories were full of emotion and passion, failures and vulnerabilities, the bridge between the extraordinary and the ordinary. Most of her writings had such a poetic sensibility that she had the power to make even the ordinary appear as if it were full of the magic. She never tried to compromise literary rigour for a simplistic storytelling but instead chose to make her storytelling lucid and relatable. She had command over both, grandeur and humility. Along with her writing work, she was an ardent support of democracy and supported many social movements. She grew increasingly sceptical about the pretensions of a modernist state and asked whether many wrongs were practiced under the veil of democracy.
Turn the Winds of Politics
Riding on an unnamed horse,
Why does our nation-state engulf us in totalitarian politics and compel us to mobilise on the streets,
Why does the nation-state forget that saluting the wealthy is not the right thing for a democracy where people are not slaves?
In India, its citizens are proud of its democratic and republic culture
Let us turn the wind of politics.
(Translated from Hindi)
She even gave up the Sahitya Kala Akademi fellowship as a protest against the growing intolerance and suppression of freedom in the nation. She went ahead and declined the Padma Bhusan from the Indian Government and donated a great deal of her personal wealth and the Gyanpeeth award money for the promotion of literary and cultural activities in the nation. She is the only Hindi writer who had come up with multiple volumes of reminiscences of other writes. She was a writer who was strong and vulnerable, rigorous and lucid, literary and revolutionary at the same time. The jolt that partition gave to her life lingered with her for ever, the pain and trauma that she saw could not be separated from her.  She lived her life in dignity and according to her own principles. She had deeply secular and humanitarian sensibilities, an eye for minute detail and the literary genius to sprinkle magic on ordinary things. She has left for us a wide body of work and will forever be cherished.