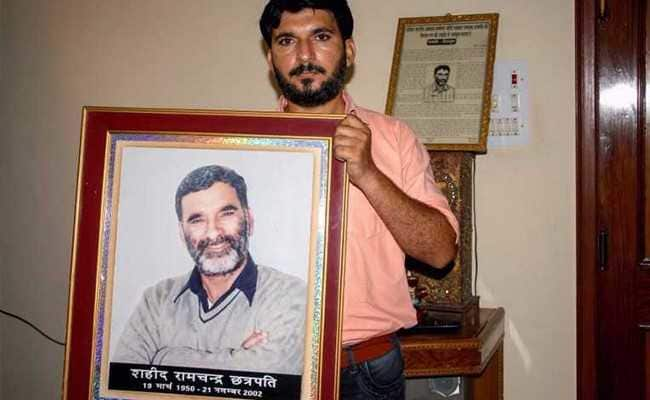 The notorious spirituality industry that seems to be proliferating in the nation had led to the murder of journalist Ram Chander Chhatrapati who was killed for reporting on the illegitimate affairs of Baba Ram Rahim's Dera.
The New Leam Staff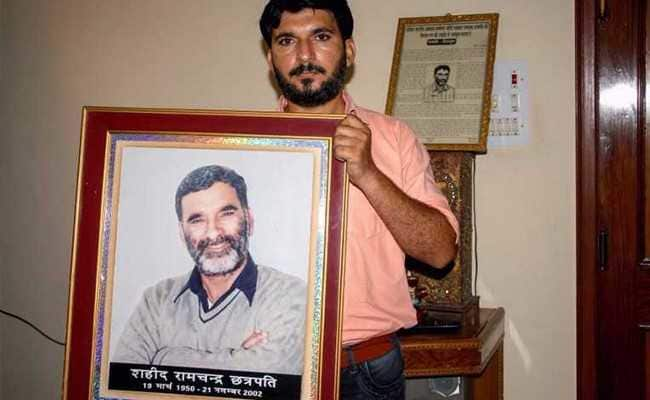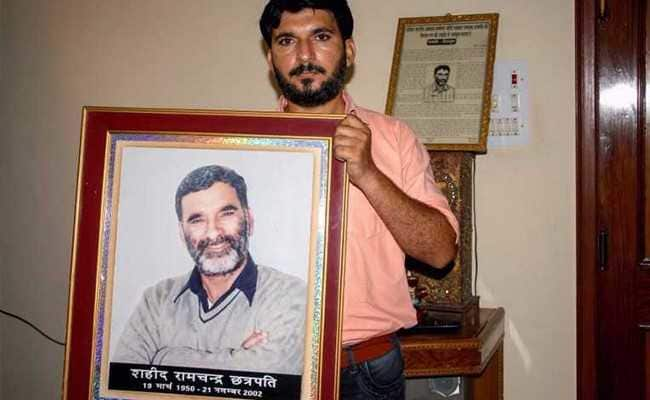 CBI special court in Panchkula has sentenced Baba Ram Rahim to life imprisonment. CBI special court on Thursday, 17 January announced the judgement awarding punishment for the involvement of the Dera Chief Baba Ram Rahim in the murder of a journalist Ram Chander Chhatrapati in Sirsa, Harayana. Baba Ram Rahim along with his other three associates namely Krishan Lal, Kuldeep Singh and Nirmal Singh have been penalised in this case.  
Baba Ram Rahim was the chief of Dera Sacha Sauda Sect, an Indian religious group. Baba Ram Rahim is already serving a jail term of 20 years for his involvement in rape cases at the Dera. Baba Ram Rahim has been named in several cases apart from the 2002 rape case for which he is penalised now. The Dera Chief has been charged of Blasphemy, murder, forced castration and rape.
Crime in the Name of Religious Salvation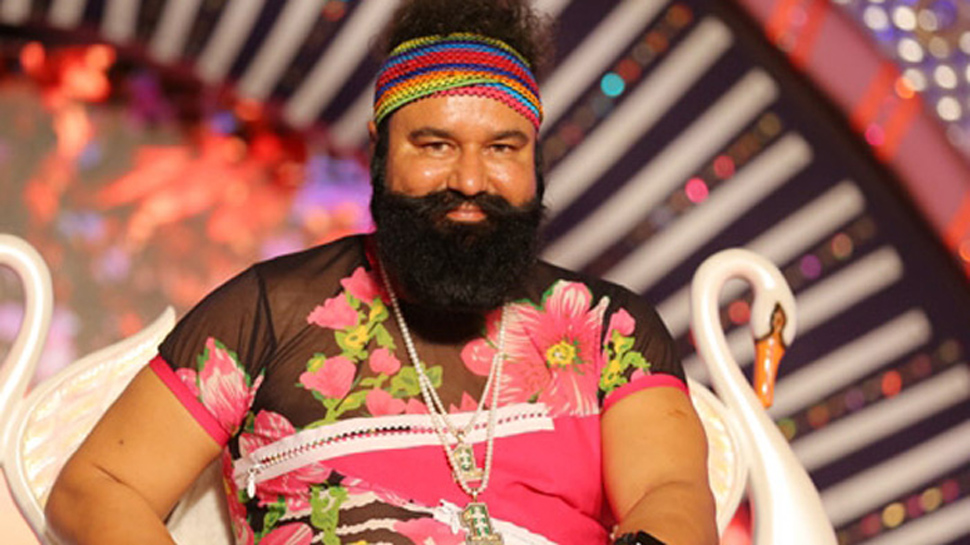 In the name of religion the Dera had become a site of many illegitimate activities which came in light in 2002. In 2002 two sadhvis working at the Dera wrote an anonymous letter to the then Prime Minister Atal Bihari Vjpayee stating their ordeal. The letter was published in the local Newspaper "Poora Sach" and after a brief inquiry a case of sexual harassment was registered against the Dera Chief. Following the publication of the letters, the Editor and founder of the newspaper Poora Sach, Ram Chader Chhatrapati was murdered right outside his residence in Sirsa, Harayana. Reports and evidences pointed towards the involvement of the Dera Chief in the murder and finally on Thursday his involvement was proved in court and he was awarded due punishment for the same.
Not only was the Dera Chief involved in the murder of the journalist but he was also charged for the murder of Ranjit Singh, one of the members of the 10 member core committee of the Dera. Ranjit Singh was murdered because of his involvement in the circulation of the anonymous letters. Baba Ram Rahim's conviction took time after the incident in 2002 his involvement was proved in 2017 and now.
A special court in Panchkula found him guilty of raping two Dera sadhvis and subsequently sentenced Baba Ram Rahim for a 20 year jail term and again on Thursday another charge of murder against on the Dera Chief was proved at the CBI special court.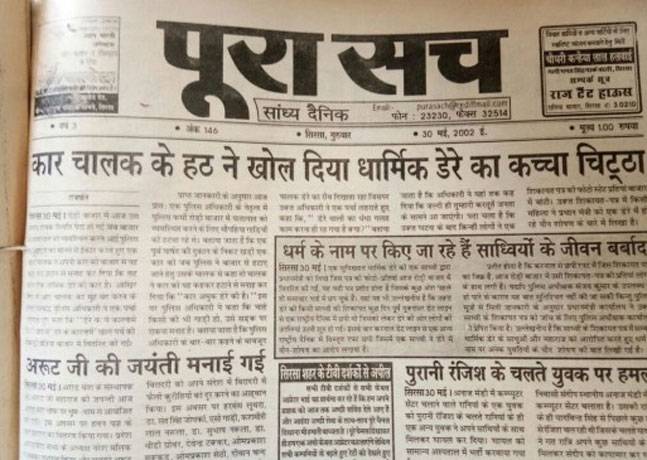 The journalist who was murdered by the Dera Chief was also the founder of the newspaper Poora Sach and the one who exposed Baba Ram Rahim. His newspaper was instrumental in exposing the cases of sexual assault which took place at the Dera headquarters in the name of religion. Ram Chandra Chhatrapati was shot dead outside his residence by two men by a point-blank range in Sirsa, Harayana.
On the night of 24 October 2017, days after the anonymous letter by the sadhvis were published in his newspaper, Chhatrapati suffered five bullet shots. After a prolonged battle for life he finally died on November 21 in Sirsa, Harayana. Since then Chhatrapati's son and his family have been fighting hard to get justice for Chhatrapati.
A law graduate and a lawyer by profession, Chhatrapati quit his job to dedicate his life for truth. Chhatrapati started the newspaper "Poora Sach" in 2002 with an agenda to stop the circulation of lies in society. He wished to expose wrong-doers and manipulators such that truth can be brought in light. With a commitment for truth he started his regional newspaper and the language of the newspaper was Hindi so that it could reach out to maximum number of people in the district.  While investigating the complaints made against the Dera Chief, Chhatrapati worked with the agenda to bring out facts and not suppress the truth under the burden of power and glamour. Now, after the judgement has come out Chhatrapati's family feels satisfied as they feel their struggle has finally been rewarded. In his statement given to the media, Chhatrapati's son said that "the punishment is satisfactory. We had to fight a lot to get him punished".
Dera Sach Sauda case in itself was a revelation of superstitious belief and the exploitation of people in the name of religion. An important observation from the case is related to Press freedom and how journalist are treated in our country. Journalism of courage is least rewarded. One is either fired from their job or murdered like Chhatrapati was, if they dare to support truth.
Baba Ram Rahim was a well-known figure amongst his followers. He was known to be a guru with lot of glitz, glamour and bling associated with his personality. The Dera Chief was a glorified spiritual guru with a strong support of media houses, politician and producers from the entertainment industry. Baba Ram Rahim opted to act and direct a movie "Messenger of God" to glorify his ideology and himself. Surprisingly his movie was a success which further motivated him to release a second part as well. He indeed was glorified as a self-styled god man in popular media. Iconisation of religious leader has been a popular rhetoric of the mainstream media in India. From Ashram Bapu to Radhe Maa, their popularity and following quite often is used by media houses to increase their own TRP and audience base. Amidst this glorification their illegitimate activities and real truth gets suppressed.
Dera Chief's conviction in 2017 led to riots in Harayana with nearly 28 people being killed on the spot. After the Newspaper "Poora sach" exposed Ram Rahim, the founder of the newspaper was threatened on several occasion involving death threats by his followers.
Chhatrapati's son in a conversation with the media told how his father handled death threats by saying "A real reporter takes bullet, not a shoe", such was his commitment towards his work.  
It is not the first time that a journalist's voice was suppressed for revealing the truth rather there have been many instances of such murders. Prime example of this could be Gauri Lankesh(Gauri Lankesh Patrike), Santanu Bhowmik (Channel Dinraat), Sudip Datta Bhowmik(Syandan Patrika), Navin Nischal (Dainik Bhaskar), Shujaat Bukhari (Rising Kashmir Newspaper).
The fact that none of these figures were seen shouting on prime time TV shows or seen speaking at the highest peak of their voice in news debates does not make any of them a less valuable figure. These were people reporting from the grounds, amidst hostile regions and in unfavourable circumstances just to show the real picture to the world. Such journalists work in periphery by risking their life for the benefit of the masses, they lead a life of courage and hence it becomes important to value their contribution.
The CBI judgment although delayed is a ray of hope in this direction and subsequently it gives the desired fruition to all the efforts made by Chhatrapati himself and his family who fought for him.