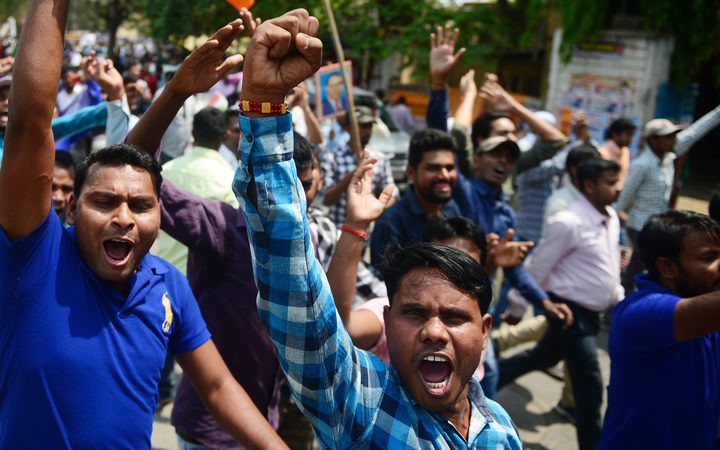 There needs to be a long-term vision based on how focused work needs to be done in order to address the challenges of education and employment facing our nation. Unfortunately, what we get instead is yet another election gimmick in the form of reservation for the economically weaker sections among the general category.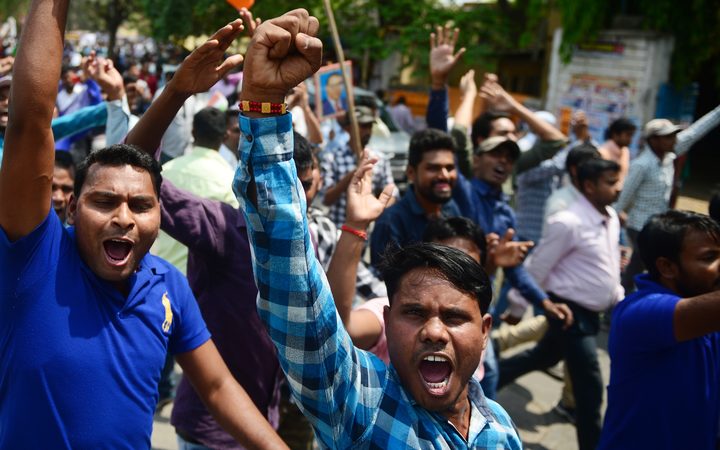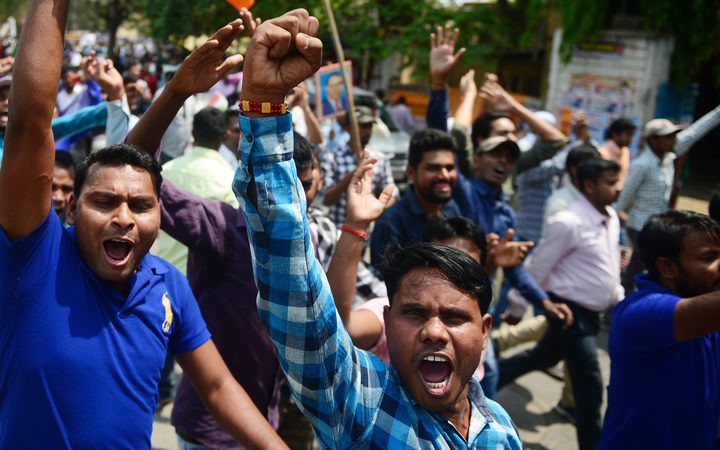 The Constitution (103rd Amendment) Act, 2019 has been notified in the gazette on January 14, 2019, having been passed by both the houses of Parliament and after receiving Presidential assent. The Act seeks to grant 10% quota to economically weaker sections of the general category population in government jobs and education. The Act also amends Articles 15 and 16 of the Constitution, by adding a clause which allows states to make "special provision for the advancement of any economically weaker sections of citizens."
It has been further clarified that this reservation would be "in addition to the existing reservations and subject to a maximum of 10 percent of the total seats in each category."
Without going into the constitutional validity of the Act, and whether it will stand judicial scrutiny, let us have a look at a few statistics:
It is interesting to note that the Ministry of Labor and Employment, Government of India has discontinued the annual surveys that were conducted to find out the actual data of employment in the country. The Labor Bureau had conducted six such surveys from 2010 till 2016 and reports of five rounds have been released till date. According to the Report on Fifth Annual Employment-Unemployment Survey (2015-16), "At the All India level, 46.6 percent of the workers were found to be self-employed under the Usual Principal Status Approach followed by 32.8 percent as casual labour. Only 17 percent of the employed persons were wage/salary earners and the rest 3.7 percent were contract workers."
It is also estimated that over 94% of India's working population is part of the unorganized sector. Further, of the organized sector, it is estimated that 2.7% to 3.7% of the population is employed in the government sector.
According to Centre for Monitoring Indian Economy Pvt. Ltd. (CMIE) data, the GDP growth estimates are at odds with employment estimates. According to CMIE, India's real GDP grew by an impressive 8.2 percent in the first quarter of 2018-19. However, so did the unemployment rate, which rose to 6.4% in August 2018, which was higher than 5.6 percent in July. 
According to LB-EUS 2015, the rate of unemployment among youth and higher educated has reached 16% .
According to the Report on Fifth Annual Employment-Unemployment Survey (2015-16), at All-India levels, about 40.4% of the households belong to Other Backward Classes category followed by 29.9% under the others category, 20.3% under the Scheduled Castes category and the rest 9.4% households belong to the Schedules Tribes category.
In view of the above-mentioned statistics, in tandem with the fact of the enactment of another reservation policy, a few salient observations can be immediately made:
First and foremost, it is not understandable why official data collection regarding unemployment needed to be stopped in a country like India, where unemployment is one of the major issues facing the nation.
Secondly, it is also beyond explanation that there is no official government data available on job creation in the nation. Various people or organizations who try and work out approximations thus arrive at highly varying numbers as they do it based on various assumptions. As a result, these reports can never be completely reliable.
Thirdly, from whatever data that is available and some relevant portion of it that is stated above, it is clear that the reservation benefit that has been announced, shall cater to only 2.7-3.7% of the total working population of the nation that is employed in the government sector, as of now.
Further, it has been announced by Union Minister for Human Resource Development that a 25% increase will be effected in higher educational institutions to ensure that 10% reservation recently given to the Economically Weaker Section (EWS) does not disturb existing quotas for the scheduled castes, scheduled tribes and other backward classes.
Coupled with the increasing rate of unemployment especially among youth and higher educated where the rate has reached 16%, according to the above-mentioned statistics, the reservation provision seems to be nothing more than a recipe for disaster.
It is distressing that in a nation with a substantial youth population, where education and employment should be the most pressing and important issues, such cavalier measures are being taken, only with an eye on immediate political gains.
The provision for Reservations was introduced in the Constitution of India, in view of the socio-cultural context of the newly independent nation. With rampant caste prejudices resulting in centuries of discrimination against certain sections of the society, it was felt that a special impetus was essential to be able to bring these sections on par with the rest of the society. With this rationale in mind, the necessary provisions were introduced, at the same time, envisioning that these special provisions should no longer be necessary after a period of 10 years, if suitable policy measures were taken, and hence that outer time limit was prescribed in the Constitution. However, unfortunately, since then, this time limit has been repeatedly renewed by the Parliament. at the end of every decade, for yet another decade.
Somehow any serious and in-depth discussion on the complex and nuanced issues of education and employment has not really been allowed to be taken-off or sustained for long in our nation. The Reservation gimmick, in various forms and flavors, has been the standard response of the political class to these issues. The Courts have been kept busy by having to then rule on the constitutional validity of such political promises.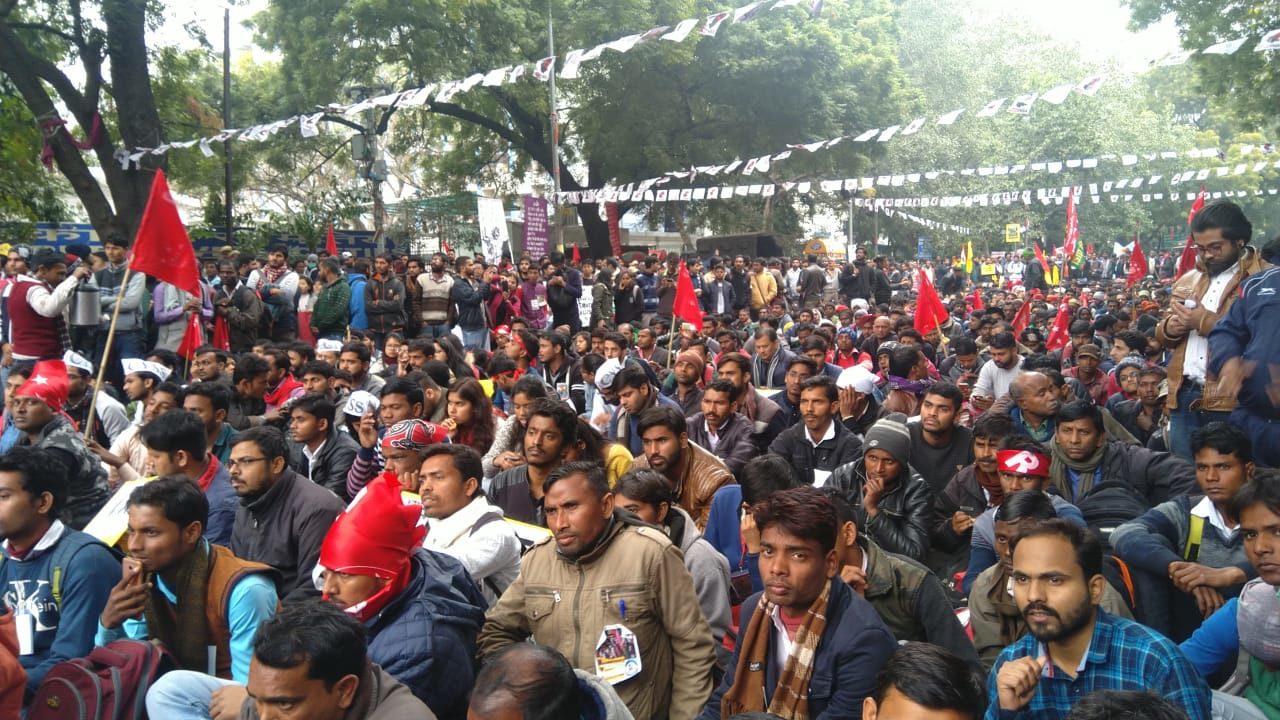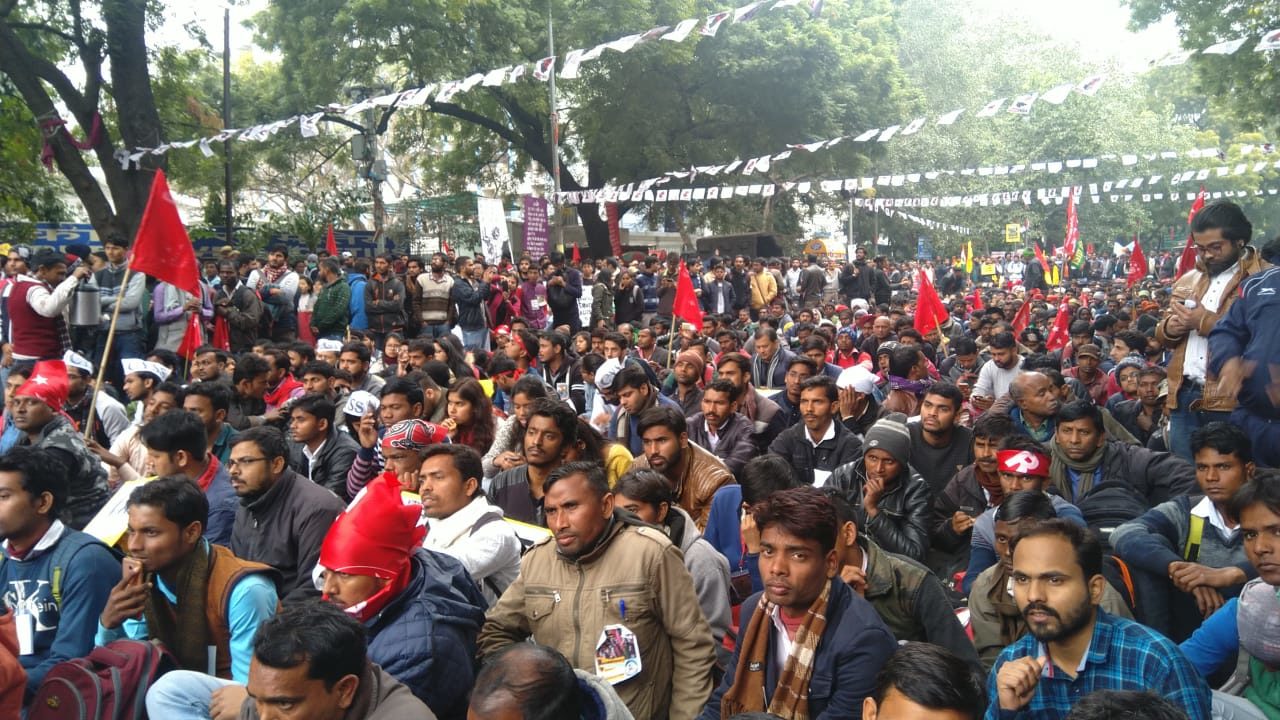 Multifarious trends are today visible in the domains of education and employment. The present dispensation has made unrelenting efforts towards propagating their own world-view through the education system. All scientific temper and rigor has been completely thwarted. Education has either become a means of instilling 'patriotic fervor' (which was somehow felt to be seriously lacking in all of us till date), or a feeding ground for the industrial-capitalist societal structure of today. The nature of jobs, on the other hand, has shifted more towards ad-hoc, temporary and contractual. The 'State of Working India, 2018' has highlighted certain other discernible trends, some of which are :
A 10% increase in GDP now results in less than 1% increase in employment, whereas in 1970s       and 1980s, when GDP growth was 3-4%, employment growth was around 2% per annum.
82% of male and 92% of female workers earn less than Rs. 10,000 per month.
Contract workers are nearly 30% of all workers in organized manufacturing.
Labor productivity in organized manufacturing increased by six times over the past three decades but wages increased by only 1.5 times.
More than 50% of service sector employment is still made up of petty trade, domestic services and other types of small-scale and informal employment.
Women are 16% of all service sector workers but 60% of domestic workers. Moreover, overall, women earn 65% of men's earnings.
The above-mentioned issues are only indicative of various other such complex issues that still effect our education and employment sectors. The complexity of the issues at hand and the nuances involved deserve an in-depth discussion among various intellectuals, experts, policymakers and the society in general. There needs to be a long-term vision based on how focused work needs to be done in order to address the challenges of education and employment facing our nation.
Unfortunately, what we get instead is yet another election gimmick. And not just once, but time and time again we are put through the same exercise. It is high time we sit up and not only take notice but also make efforts, in whatever possible manner, towards developing and ensuring the propagation of the 'scientific temper' that our Fundamental Duties direct us to develop and propagate, as a responsible citizen of the nation.
This essentially means developing a spirit of enquiry, a rational outlook towards life, having a vision and goal, an inclination to discuss, give and accept ideas, and a willingness to deconstruct situations in order to analyze them and work towards resolving them. Our battered education system and the unemployment situation in the nation deserve this approach rather than empty promises that may be detrimental to the long-term well-being of the entire society.