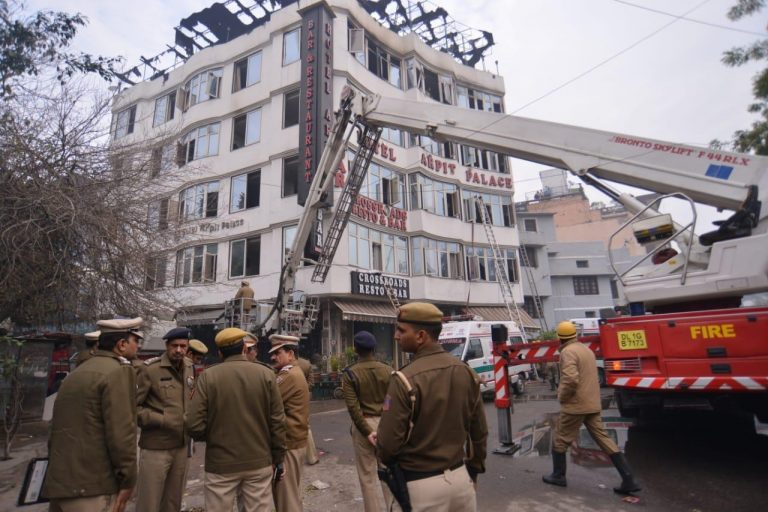 The outbreak of a massive fire in Delhi's Arpit Palace Hotel is a reminder of the absence of regulatory measures and safety mechanisms across public spaces in the nation.
The New Leam Staff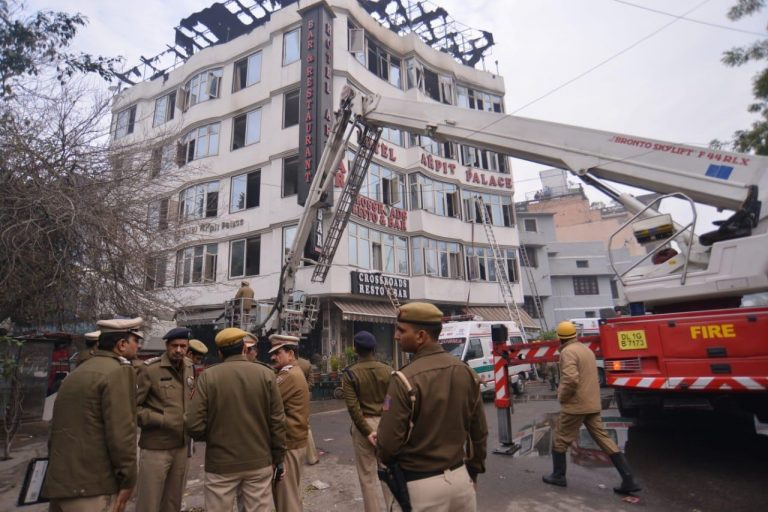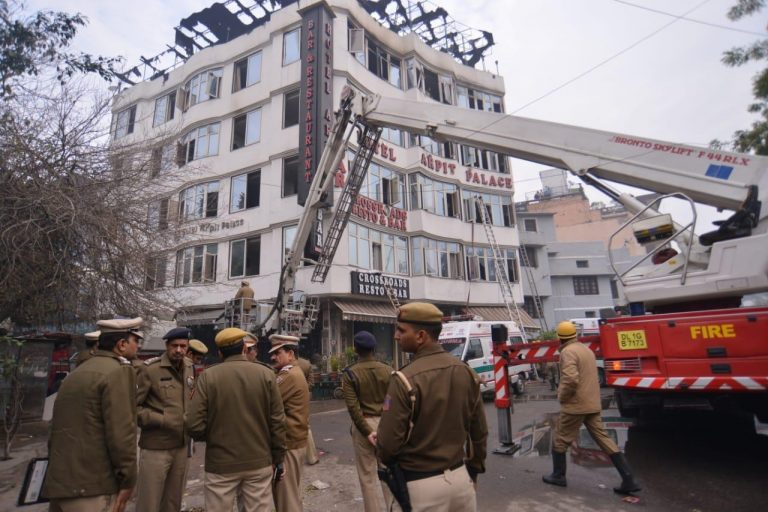 NEW DELHI | In the early hours of Tuesday, a massive fire broke out at Arpit Palace hotel in Karol Bagh, New Delhi. Nearly 50 people were injured and almost 17 people died in the tragedy. Although the reason of the fire is yet to be confirmed but the fire broke out due to a short circuit on one of the floors of the hotel. The incident took place around 4:35 a.m. in the morning when most of the people were sleeping.
Fire rescue team reached the spot immediately after receiving the information about the fire. The officials carried forward the rescue operation thereafter, the officials managed to rescue 35 people from the hotel. Many people were severely injured and many died, two people died when they tried to jump off the hotel building during the fire.
All the casualties were taken to Ram Manohar Lohia Hospital, New Delhi on Tuesday although the official list of casualties is yet to come out. Chief Minister of Delhi Arvind Kejriwal also visited the site and after which he has announced a monetary compensation of Rs.5 lakh each to the families of the aggrieved.    
This tragedy has initiated lot of questions over the functioning of the hotel structure and the administrative structure overall. Irregularities in renewing fire license, illegal construction of buildings without receiving No Objection Certificate from the fire department.
Fire safety and fire precaution is a concept to which very less attention is paid in India, as a result of which many of the important brick and mortar structures like hospitals, schools, colleges, hotels , restaurant function without adequate fire safety norms and precaution. Last week in yet another case of fire outbreak it was reported that almost 13 people were injured and this fire outbreak happened in a hospital building where patients were admitted in ICUs. Such incidents are not just accidents but in a larger picture they are examples of neglect and ignorance by the officials and state administration.