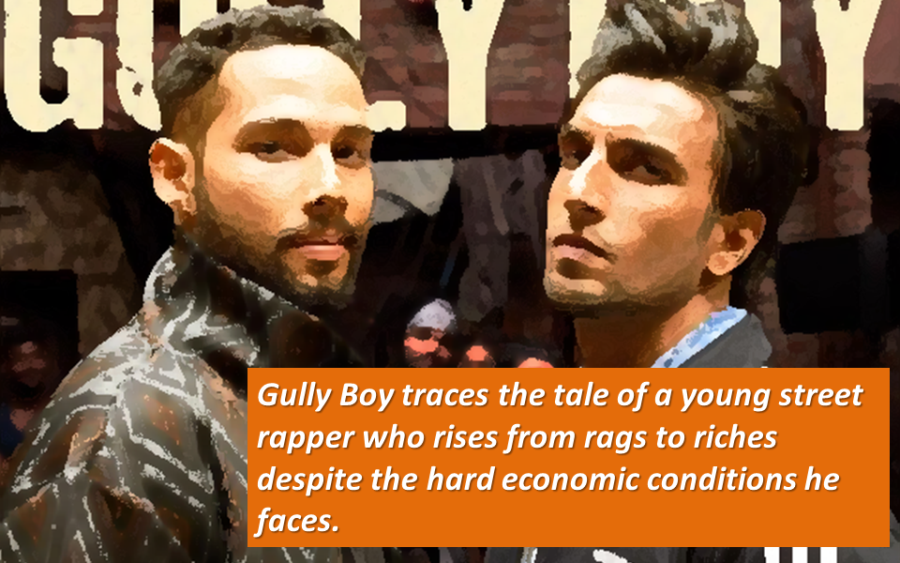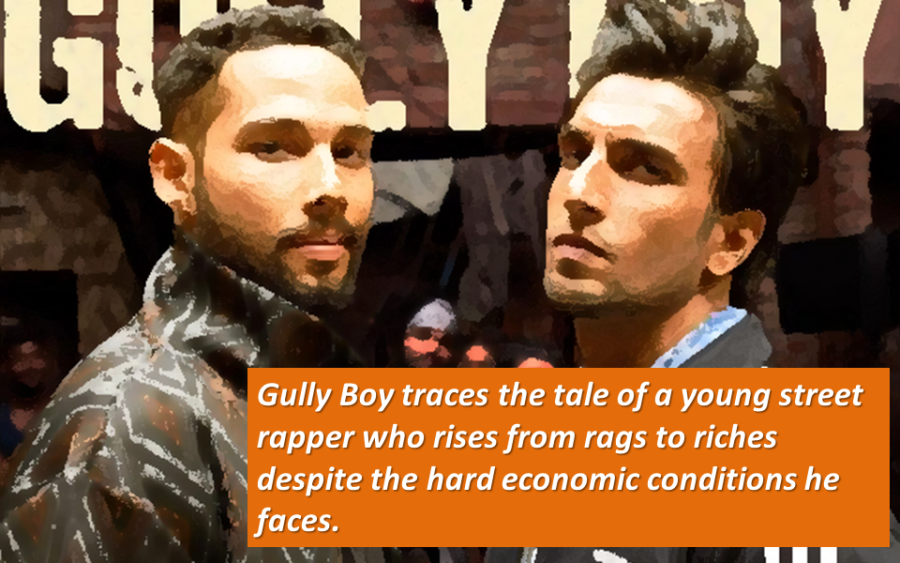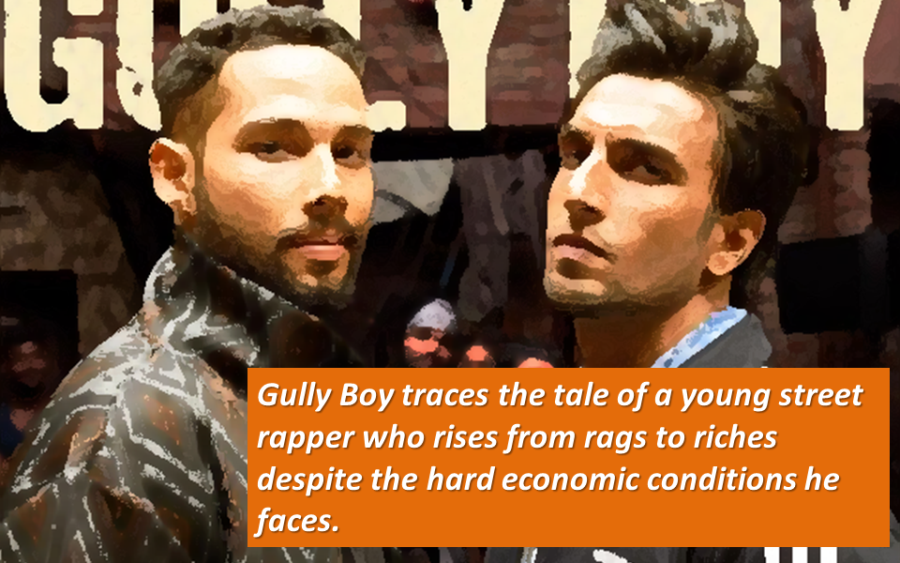 Deendyal Singh is a Ph.D. Research Scholar at TISS/ Mumbai.
[dropcap]G[/dropcap]ully Boy has been written by Zoya Akhtar and Reem Kagti and directed by Akhtar. It is an empathic, feel-good tale about an underdog. It is a story about turning your imperfect reality into a long-cherished and impossible fantasy. It is the story of Murad, a 22-year-old Muslim boy and the son of a driver from a ghetto in Mumbai. He comes from a family and class where he has nothing to lose and channelize his frustration of living in the gully/slum/fringes of the city to become a rapper. The film is inspired by the lives of Divine and Naezy who became famous for rappers in the Indian context, especially by using the dark realities of their lives in the slums/margins to compose rap.
In the film, Murad tries to bridge the unbridgeable gap between his 'khwaab'(dream) and the overwhelming 'aaju baaju ki asliyat'(the realty around him). Murad is reminded of his place in society again and again by different messages like 'Naukar ka beta naukar hi banega'(a servant's son can only be a servant. But Murad believes 'Shabdon ka jwala meri bediya pighlayega (The flame of my words shall melt away my fetters and unchain me).
A credible attempt has been made to show the realities of slum life.Poetic representation of 'Basti' as 'andha kua'( a slum cluster akin to a bottomless pit), questions brought forward by the protagonist like 'Is basti me sabki pake geeli kyon hain? and a poem by Javed Akhtar 'Doori' portrays the hard realities in a very simple and straightforward manner, laying bare disparities without getting into deeper complications.
Murad covers his face, seizing his dignity and self-respect from a 'slum tourist' who is amazed to see how people have used each and every space in their houses and looks at them as if they were exotic creatures from the zoo. The portrayal of a social paradox is beautifully depicted. The idea of 'Apna time aayga' raises two points; first, what is the imagination of that time? And how do we perceive the present time? As the whole movie is about changing one's class and accessing those of a known rapper, the notion of time seems to be related to gaining money and fame. But along side, many stereotypes were shown in the film related to desirable and non-desirable professions etc. For examples when Murad goes to a friend who is a garage mechanic and asks him for work until he can find something desirable, he is confronted by his friend who inquires what is wrong with working at a garage.  Murad has no answers to this. Vijay Raaz who is playing the role of Murad's father and is unambitious and snappish hopes that education will set his son free and give him a white-collar job. Even in a dialogue (nokar ka beta nokar benega) we can sense that the job of 'nokar' which may require a specific skill set is regarded very low in our hierarchy of work. And sometimes these perceptions and prejudices make us behave disrespectfully with many workers from the unorganized sector such as auto rikshaw drivers, a fruit sellers, shop keepers, house cleaners etc. Gully boy is potentially a hard-hitting tale but it also turns into a star vehicle. It addresses many socio-cultural aspects of poverty from the individualistic perspective but avoids more complicated questions i.e. why Murad's father always seems so angry? What if not everyone is able to channelize their frustration of living in non-living conditions of a slum? What are the other psychological impacts of poverty on a human being?
Well, its difficult to expect from a commercially produced movie to addresses all these questions but at least we as a spectator of these movies can keep these questions in mind while watching fairy tales made on people from a disadvantaged background and celebrating their individual efforts while showing socio-pollical realities of the context.
Writers studiously follow the graph of a sports drama, taking much from Rocky as from Eminem's screen memoir, 8 Mile. It was softer than expected but hugely entertaining and beautifully made. Rap music has an overly moderated feel and tends to lower the intensity somewhat. Gully boy's tone isn't abrasive enough to provoke and disturb. At best, it sparks emotions, but the impact remains largely on the surface.