Economist and academician Jean Dreze was arrested in Jharkhand for addressing a public gathering on Right to Food.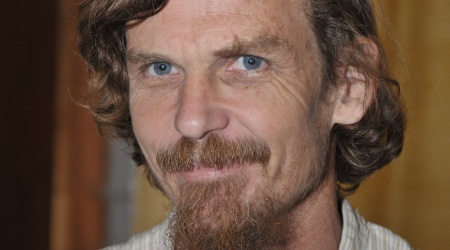 Jean Dreze, the noted economist and academician was arrested along with two others in Jharkhand. In the early hours of Thursday the Bishnupur police detained Dreze for allegedly holding a public meeting without permission by the authorities. Dreze is a renoned development economist who has worked on a wide range of issues effecting agrarian economy in India.
He along with his social activist friend Vivek Kumar was kept under police custody for 2 hours until both of them produced their official documents and papers supporting their identity and profession. They were later on released by the police although.
In his statement given to the media, Dreze mentioned that he and his team were intending to hold a public meeting on the Right to Food campaign. They had asked for the permission from the government earlier but they denied of it. Dreze mentioned that public meetings without permission were also taking place earlier but the police troubled them unnecessarily.
The charges against Dreze and his team are yet to be framed. Meanwhile Dreze informed the media that the police was forcing him to sign a bond stating that he and his team has no complaints with the government.
In his interaction with the media house NDTV, Dreze mentioned that the he along with other members Vivek Kumar and Anuj were called by an NGO in Jharkhand to address a public gathering on right to food. He said that the organisers had already asked for permission from the government 10 days prior but the administration had denied it without any substantial reason.
Dreze condemned his arrest and also questioned the morality of democracy today where one is not even allowed to sensitize the masses.
Jean Dreze is a Belgium born Indian economist and activist who has worked mostly in the development sector. He has served in National advisory Council of Congress and was also instrumental in framing the NREGA policy.
His work has ranged from issues like hunger, famine, gender inequality, food and he has co-authored books with Nobel laureates like Amartya Sen, Nicholas Stern and Angus Deaton.
The DSP of Garwah district took to twitter after the issue was picked up by the media, in his twitter post he said " The arrest was a misunderstanding and Jean Dreze and others had not even been detained. After having been detained for organising a public meeting and being questioned by the local police, they were released later in the day.