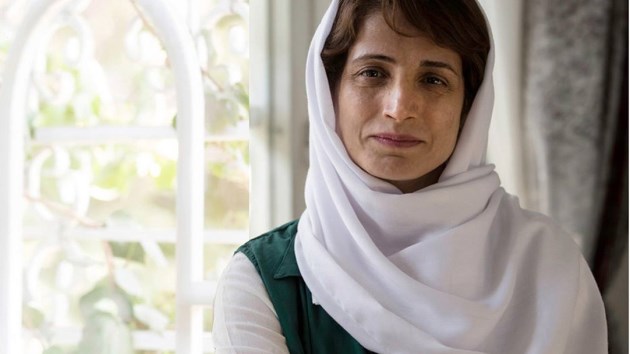 Human rights lawyer Nasrin Sotoudeh's imprisonment for her peaceful activities is a reminder of the state's abhorrent discretion and amounts to outright violation of human peace and dignity.
The New Leam Staff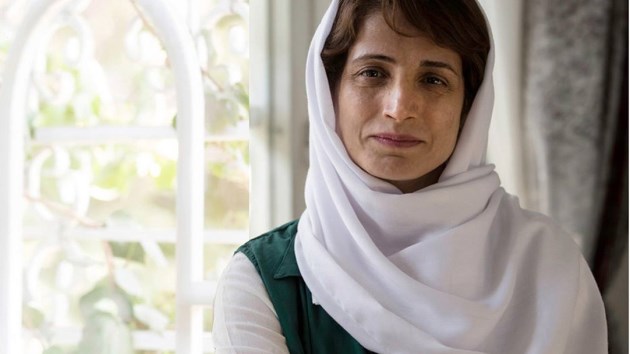 Nasrin Soutoudeh is an Iranian human rights lawyer. She has been known throughout the world for representing imprisoned Iranian activists and politicians after the controversial 2009 presidential elections of Iran.
She has also represented many prisoners who were minors when they committed crimes. For her fearless and determined career in law, she has been imprisoned time and again. In 2010, she was arrested on charges of spreading propaganda and conspiring against the state.
In January 2011, Soutoudeh was imprisoned to eleven years of imprisonment in addition to being barred for practicing law and being forced to leave her country for twenty years. Later the court reduced the period of her ban to ten years and her imprisonment period to six years.
Soutoudeh has been imprisoned and prosecuted for her fearless career in the field of law and for speaking up for the rights of the marginalised.
She has also often been the advocate for women who have been prosecuted for removing their mandatory head scarf.
She has been given a lot of heinous charges such as spreading propaganda against the state, conspiring against national security and insulting Iran's supreme leader Ayatollah Ali Khamenei.
The European parliament has given her the Sakharov human rights prize for her outstanding work. Now, she has been handed a new sentence which composes of 38 years in the jail and 148 lashes. The Amnesty International has said that this action is a sheer practice of outright lawlessness and injustice. The sentence first came to light through her husband's Facebook page on 11 March.
It is absolutely ironical that Nasrin Sotoudeh is facing nearly four decades in jail and 148 lashes despite the reality that she has been doing peaceful and humanitarian work. She has been working for the restoration of the rights of women who had dared to take off the mandatory hijab(veiling). It is mandatory that the sentence be revoked immediately and Nasrin Sotoudeh be released.
She has been a champion of women's rights and has spoken ardently against death penalty as a form of punishment. It is paradoxical that the Iranian government is punishing her for her humanitarian work.