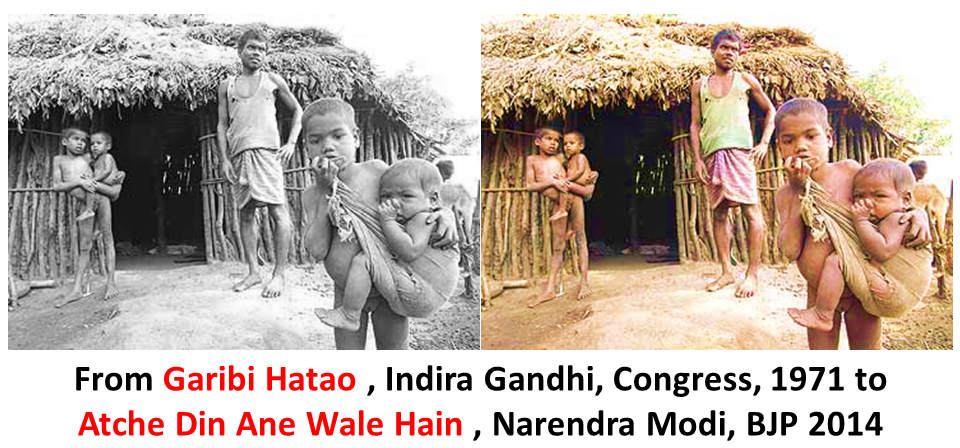 As the nation confronts its 17th Lok Sabha elections, here is a glance through all the pro-poor slogans that have been uttered by political leaders to entice the poor and the marginal. But transcending this empty rhetoric has policy penetrated down to the last man?
The New Leam Staff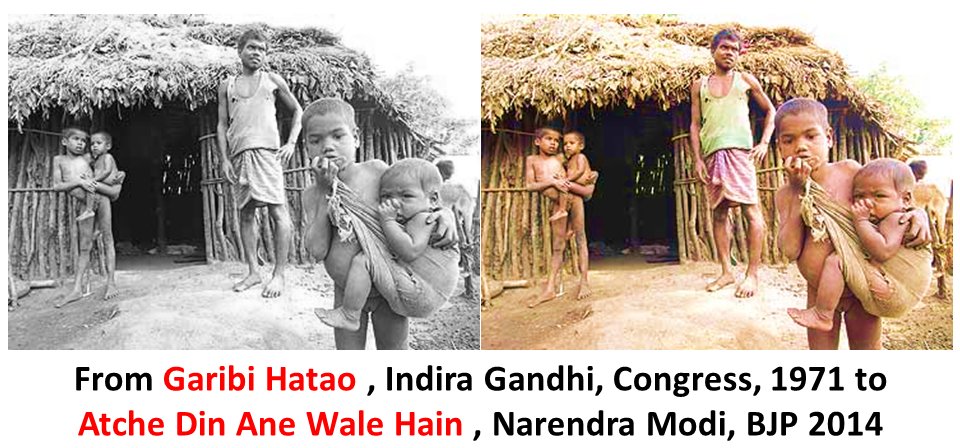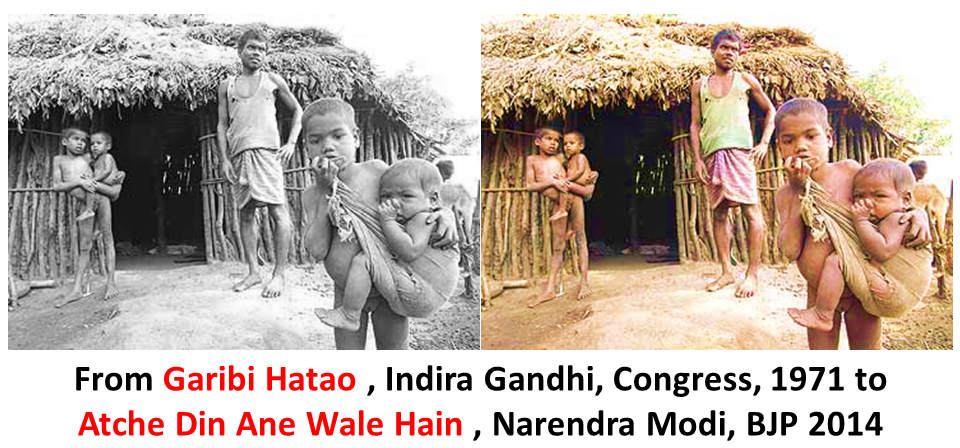 According to the revised data of World Bank, India is the third largest country with a population living in extreme poverty. Statistically speaking there are 872.3 million people living below the new poverty line. As per the new methodology adopted by the Suresh Tendulkar committee report, the population below the poverty line in India in 2009-2010 was 354 million; in 2011-2012 it was 269 million.
On the one hand where these figures are depressing , on the other hand they also speak about a very contradictory reality. It is ironical to see these statistics in a country where since independence till date every political party be it the ruling or the opposition have encashed votes through their respective pro-poor, pro -employment and pro-farmer rhetoric. It will be interesting to have a look at few of the many pro-poor political slogans used by political parties since the first general assembly election to the upcoming one (17th general election):
Garibi Hatao (Remove Poverty),
Indira Gandhi Congress, 1971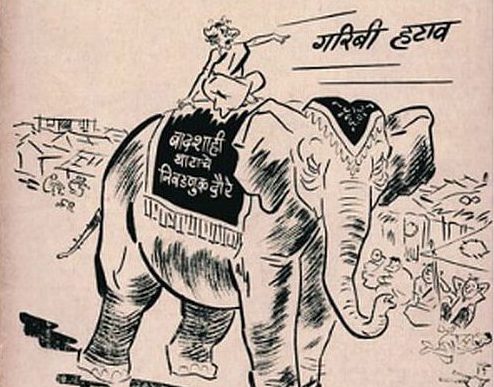 Indira Hatao, Desh Bachao (Save the country Remove Indira),
Janta Party, 1977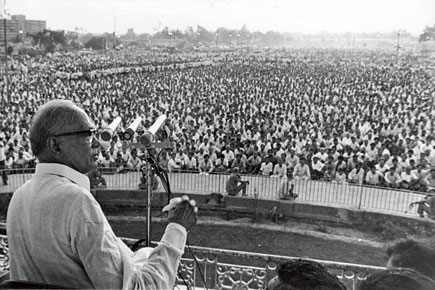 Jai Jawan, Jai Kisan (Hail Soliders Hail Farmers) ,

Lal Bahadur Shastri, 1966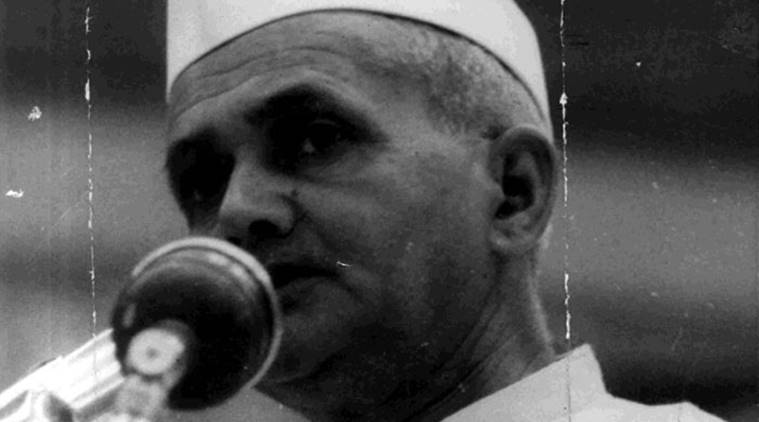 Jai Jawan,Jai Kisan, Jai Vigyan( Hail Soldiers, Hail Farmers, Hail Technology), 1998
Sabko Dekha Bari Abki Bari Atal Bihari( We have seen all let's see Atal Bihari now), 1996
Indira is India, India is Indira, Congress, 1970s
Aam Admi Ko Kya Mila?( What did the common man get?), Congress, 2004
Maa, Mati, Manush(Mother, Soil, Man), Trinamool Congress, 2011
Har Hath Shakti, Har Hath Tarakki (Power to each Hand and Progress to each one), Congress, 2014
Atche Din Ane Waale Hai (Good Days are Coming),
BJP, 2014
Sabka Sath, Sabka Vikas (Everyone's Support Everybody's Development), BJP, 2014
Looking at the above slogans issued by various political parties from time to time, it becomes difficult to understand why the plight of the poor remains so pathetic. When every political party, every leader associates itself with being not just a leader but the messiah of the poor, how come nothing substantial was delivered? It becomes clear that all the rhetoric surrounding welfare, the economic incentives to the poor, and policies that are catered to their development- were empty slogans. As the Lok Sabha elections draw closer, are we prepared to make an informed choice?