Election Commission of India banned the political campaigning by Azam Khan for the next 72 hours following his controversial statements about actor turned politician Jaya Prada.
The New Leam Staff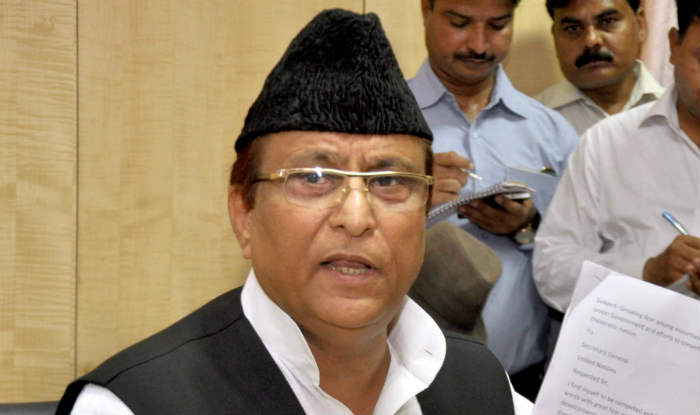 Election commission (EC) of India banned Azam Khan the Samajwadi Party candidate from Rampur, Uttar Pradesh. Azam Khan has been banned from campaigning for the next 72 hours starting from Tuesday.
This decision of the EC came soon after a video of Azam Khan making sexist remarks for an opposition party candidate went viral. During an election rally on Sunday Azam Khan openly in front of the party Chief, Akhilesh Yadav passed obscene comments on the opposition party candidate Jaya Prada.
As reported in the Indian Express Azam Khan said "For 10 years the person sucked the blood of Rampur, I held that person's finger and bought the person to Rampur. I made her familiar with the streets of Rampur. I didn't let anyone touch her. No dirty words were used. You made the person your representative for 10 years. It took you 17 years to understand that person's real face. I realized in 17 days that underwear beneath is of the Khaki color".
Jaya Prada is a BJP party candidate who is contesting from Rampur against Azam Khan for the Lok Sabha Elections 2019. The actor turned politician who was earlier with Samajwadi Party before joining BJP demanded immediate disqualification of the senior minister for the remark he made.
The Election commission after analyzing the entire issue ordered for a nationwide ban on Azam Khan.
Jaya Prada accused the minister for crossing his line against the favor he did to her once but Azam Khan on the contrary defended his stand by saying that in his speech he did not take any body's name in particular. He further argued that there is no proof that his speech was directed towards Jaya Prada in any manner. However EC took cognizance of the entire issue and gave a fair judgment by imposing a ban on the minister.
Jaya Prada had won elections in Rampur twice once in 2004 and then in 2009 from a Samajwadi Party ticket. She had to leave the party following differences with the party chief Mulayam Singh.
Although Azam Khan denied making any remark towards Jaya Prada but the video of his speech that went viral was seen by everybody immediately. His message did not go across well as a result of which the politician was shamed by political leaders and women organizations across.
Taking note of the entire incident The National Commission for Women issued a show cause notice to Khan, saying his remarks were "Extremely derogatory, offensive, unethical and showed disrespect towards the dignity of women".
Political leaders like Sushma Swaraj, Amar Singh, Amit Shah, Smriti Irani condemned Azam Khan's speech. Jaya Prada in her interaction with the media questioned and shamed the Samajwadi Party Chief Akhilesh Yadav for letting him contest the elections despite his obnoxious behavior.