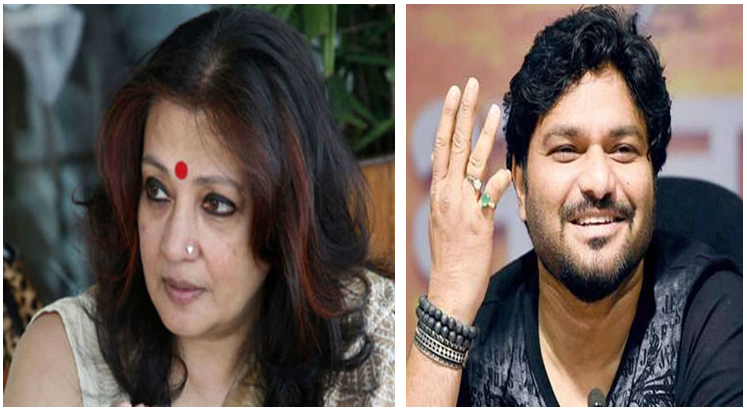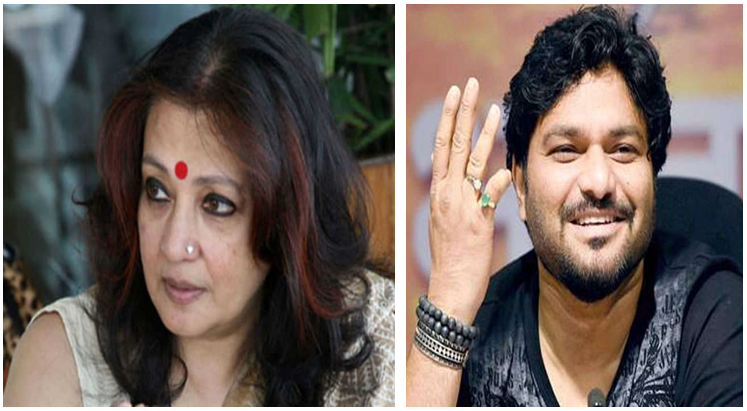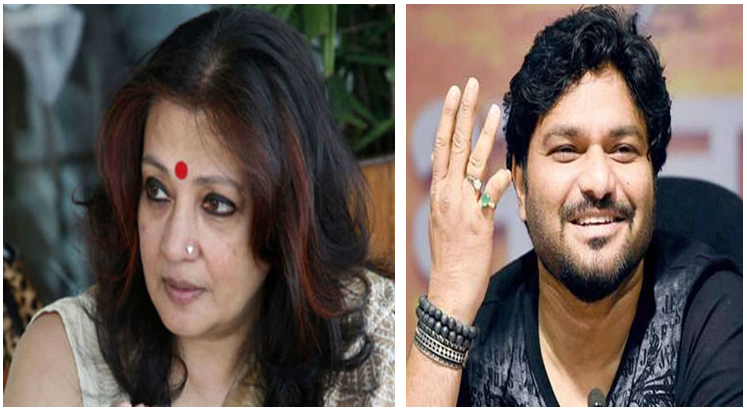 While photos of BJP's Babul Supriyo's conflict with TNC workers goes viral, TNC's Moon Moon Sen cites delayed bed tea for her ignorance of the conflict unfolding in her own constituency.
Anamika is a Journalist and Political commentator – based in Asansol.
The state of West Bengal is presently voting as part of the nationwide Lok Sabha elections.  The state of West Bengal is one of those contested terrains in the nation which is being seen as an intense battleground between the BJP and the Opposition.  It has been reported that violence has broken out in the Asansol region of West Bengal as voting was being held as part of the fourth round of the national elections.
It has been reported that former singer and now Union Minister Babul Supriyo's car has been vandalised outside a polling station in Barabani. The car was reportedly vandalised during a clash between the workers of the BJP and the Trinamool Congress which at present rules the state.
The video footage shows Babul Supriyo sitting in his car while the rear windows are vandalised and smashed. He alleged that the goons of Trinamool Congress are instilling panic among people and not letting them cast their votes. He also said that he would personally travel to every conflict torn polling booth and restore order there.  After the conflict, the Trinamool Congress workers insisted that the polling go on but the BJP workers insisted that the central forces come first. He alleged that members of Trinamool Congress had been engaged in intimidating violence and not allowing polling to unfold peacefully in parts of West Bengal.
Babul Suriyo is the BJP's candidate from Asansol and his political opponent is the Trinamool Congress's Moon Moon Sen.  We have to acknowledge that, Babul Suriyo enjoyed an overwhelming victory against the Left in 2014 and Moon Moon Sen too received a great response from voters who brought her to power from Bankura constituency in 2014 against the Left candidate Basudeb Acharia.  The Trinamool Congress has projected Moon Moon against Babul Suriyo so that it can snatch away BJP's seat. It must also be noted that the eight Bengal constituencies that are casting their votes today are among the most conflict torn.
When Moon Moon Sen was asked about the disruption of violence in her constituency, she shockingly said that she had no clue as to what had happened because she had woken up late and the hotel has not served her bed tea on time. She unapologetically argued that she was not aware of any violence because she was served bed tea very late and thus couldn't wake up on time.
She also refused to talk when she was asked about Babul Supriyo's allegations. When she was asked about why violence had become all-pervading in the Bengal elections, she asserted that the violence during the Communist regime in West Bengal was far greater and that it had been a phenomenon common to entire India.
It is paradoxical that candidates like Moon Moon Sen can so confidently assert their ignorance and be so brazen about their lack of awareness.  What does it mean for a leader to argue that she wasn't aware of what is happening in her own constituency because tea was served late to her?
It is ironic that we continue to cast our votes and be impressed by celebrities, who don't even bother to remain accountable to their responsibilities to the citizens.  It is high time that as citizens we demand leaders and not stars, true statesmen and not media persons- cricketers who are least bothered about the ground realities and expect to be pampered and accepted without any contribution.  While the violence that unfolds in West Bengal is condemnable what cannot also be denied is that we as citizens have to demand a more accountable democratic culture.