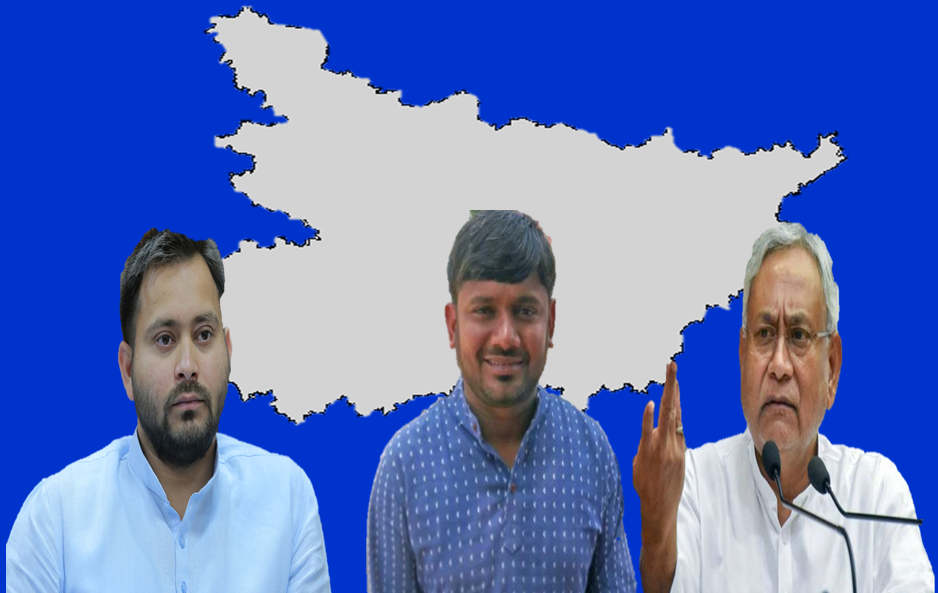 POLITICS
Bihar's regional parties have played on caste dynamics; this has denied entry to nationalist parties into the state post Emergency. Will Bihar vote in favour of a political alternative, this election?
Tanya Jha is a Journalist and Political Analyst based in Nalanda.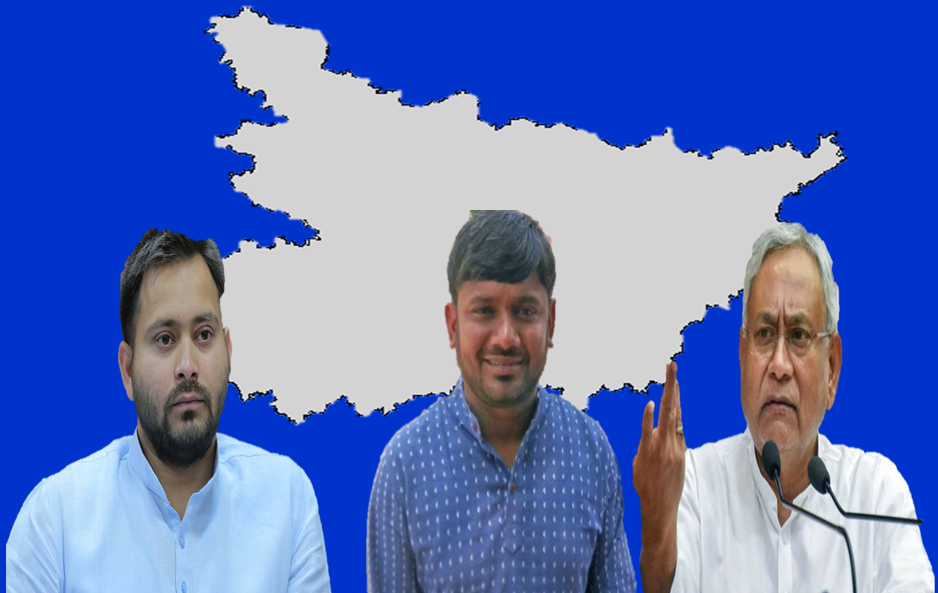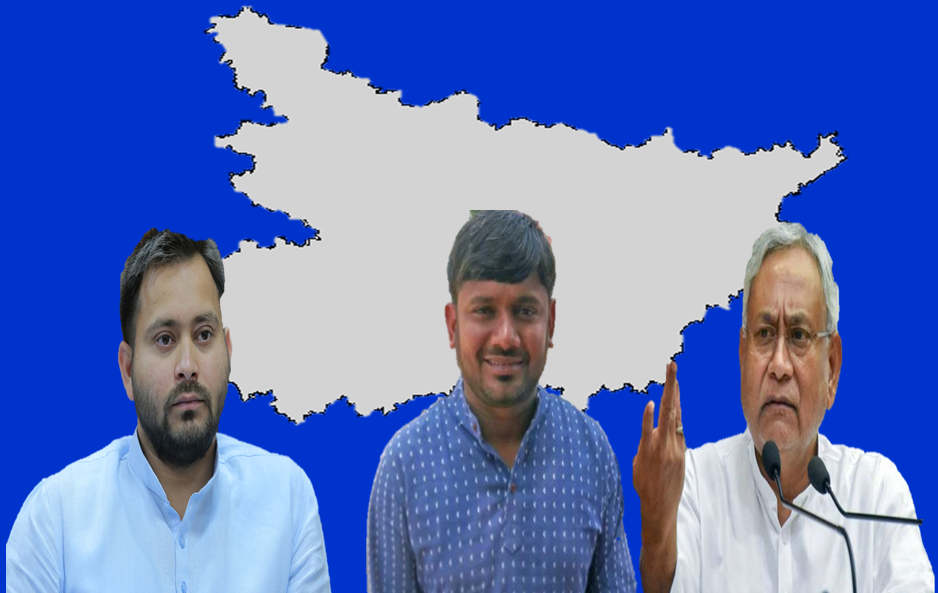 Bihar is one of those Indian states which has enough resources to become economically powerful but has been a victim of such widespread institutional decadence that it has found it almost impossible to make the best of the opportunities available to it.  
We all know that Bihar is located in the Ganga belt and therefore boasts of agricultural land that is not only widespread but also extremely fertile and suitable for high crop yield. The presence of connectivity amongst different parts of the state through river channels adds to ease of transportation, widespread availability of water for irrigational and industrial usage etc.
Bihar also attracts a significant amount of tourists because it is home to destinations like Bodh Gaya, Rajgir and Nalanda among others.  The state also shares a porous international border with Nepal.
All these factors make it possible for Bihar to become one of the most economically prosperous states in the country.
Despite this assumption, we witness that today Bihar is a backward and impoverished state and is asserting itself to gain a special status. But the question that cannot be neglected is whether attaining a special status alone can solve Bihar's issues?
Bihar is one of those states in the nation which have been the centre of many social movements and student agitations and a state that has successfully been able to mobilize ordinary people against injustice and overthrowing draconian political systems.
Can we forget the epic Champaran Satyagraha under Gandhi where thousands of ordinary indigo cultivators launched an overwhelmingly powerful protest to shake the oppressive colonial regime?  And the anti-Indira Gandhi agitation against the Emergency of 1975?
Endowed yet Impoverished
It is paradoxical that despite its natural endowments, availability of a wide range of geographical potentials and a widespread political vigilance among the citizens, Bihar has not been able to channelize these resources and make the state both financially prosperous as well as sound in terms of public infrastructure including healthcare and education.
Why do most young people from Bihar feel compelled to venture out to other states in search of livelihood, education and opportunities? Why do we witness rampant medical tourism from Bihar to states like Delhi and Mumbai?  
It is ironic that even after seven decades of independence, India's political stakeholders have not been able to take into consideration the needs of the people at the grassroots and craft developmental schemes that are in tune with their demands. The national parties have tended to focus only on grand, pan-India issues and often distanced themselves from the discourse at the regional level.
This has meant that many people living in India's states believe that while nationalist parties only cater to mega issues, it is their own regional parties(often based on ethnic/caste/lingual)foundations that understand their local demands and are thus in a better position to understand their concerns.
National or Regional: Which Parties Understand Our Issues?
The belief may appear rudimentary but it is deeply engrained in Indian states. It makes people think that national parties only think about greater concerns but regional parties talk about specific social patterns and grassroots concerns. If we look at how the political trajectory in South India unfolded, we can categorically see how regional parties are the predominant contenders for political parties. These political parties are based on identity politics and local concerns, the national parties are only able to make their presence felt in the Southern states if they choose to form an alliance with these.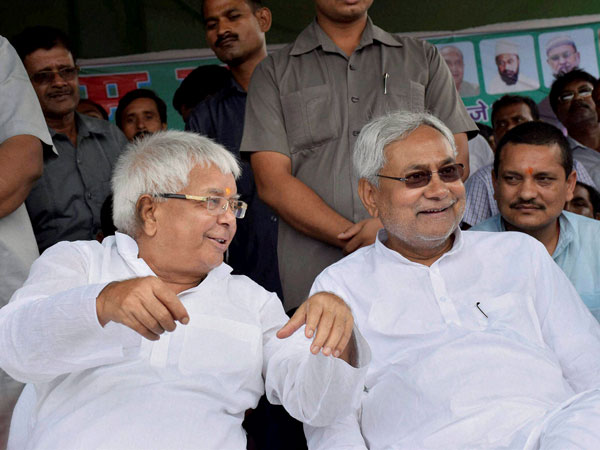 But unlike the southern states, Bihar had seen the presence of the Congress wave until the Emergency. In fact, the student movement that came up under JP Narayan shaped the future of the state in terms of giving it new leaders who would run the state in the coming years.  
In fact, what we must not negate is the fact that this movement gave birth to the like of Lalu Prasad Yadav, Nitish Kumar, Sushil Modi, Ravi Shankar Prasad among others.  
By the time the student movement in Bihar came to an end, the political scenario in India too had become more concentrated on regional issues and local leaders and the Congress wave had significantly undergone a blow.  
Complex Dynamics
The political basis for a new Bihar had to be a much more nuanced, calculated and strategic game of representation and numbers. Lalu Prasad Yadav attracted the Yadav community and the Muslims, Nitish Kumar pulled towards himself the Kurmis and Sushil Modi and Ravi Shankar Prasad attracted the upper-caste Hindus. The support of the lower caste Hindus, Yadavs and Muslims brought Lalu Prasad's RJD to power for successive terms in Bihar.
He was also conscious of the fact in a geographically diverse state like Bihar; he could not afford to annoy the upper-caste voters. Thus he was tactical enough to appoint people like the Maithil Brahmin Raghunath Jha as the face of the RJD.
Lalu Prasad's regime brought new institutions to Bihar, new industries came up and Bihar got a range of new trains. But this was also the time when rampant corruption, nepotism and charges of institutional decadence were ample. The emergent chaos and disorder discomforted the educated, professional middle class. Lalu Prasad's reign finally came to an end but the damage that had been done to Bihar's institutional character continued.
Poor education, low economy development, absence of healthcare, employment opportunities and a general decadence of institutions brought Bihar to a standstill. When Nitish Kumar became the Chief Minister, newspapers and media made people think that the era of peace had come back to Bihar and that he could make institutions work.  While Nitish Kumar was setting foot, the collation that he had formed with the BJP began making its presence felt.
Through its reach to even the most remote villages, the RSS made its presence felt even though it had never been a stronghold of its political ideology in history.
The BJP made its vote bank among the upper-caste Hindus who had felt neglected in the regimes of both Lalu Prasad Yadav and Nitish Kumar in the subsequent years. The upper-caste Hindus began to feel that the BJP would be the party that would finally represent it, speak on its behalf.  Thus the alliance of the JDU with the BJP won over a large section of the upper-caste votes in Bihar.
Today, as the nation is witnessing one of the most significant moments in its political trajectory- Bihar too is all geared up to send its representatives to Lok Sabha. Many of the earlier dynamics have changed- the BJP-JDU alliance is no longer just an alliance of the upper-caste Hindus but has a significant amount of Yadav/OBC votes, there is even a significant share of Muslims in the alliance.  The RJD is seen with suspicion by the professional middle-class in Bihar who sees the damage done by him beyond the Fodder Scam or the Topper Scam. The RJD finds its vote bank among lower castes in some rural regions.
Meanwhile, we see that from constituencies like Begusarai, the CPI is fielding its candidate Kanhaiya Kumar against the BJP's  Giriraj Singh and RJD's Tanveer Hassan.
The dynamics are altering, Bihar's aspirations and needs too are undergoing a transformation- amidst all this, whom will Bihar vote for in this election?
---
---