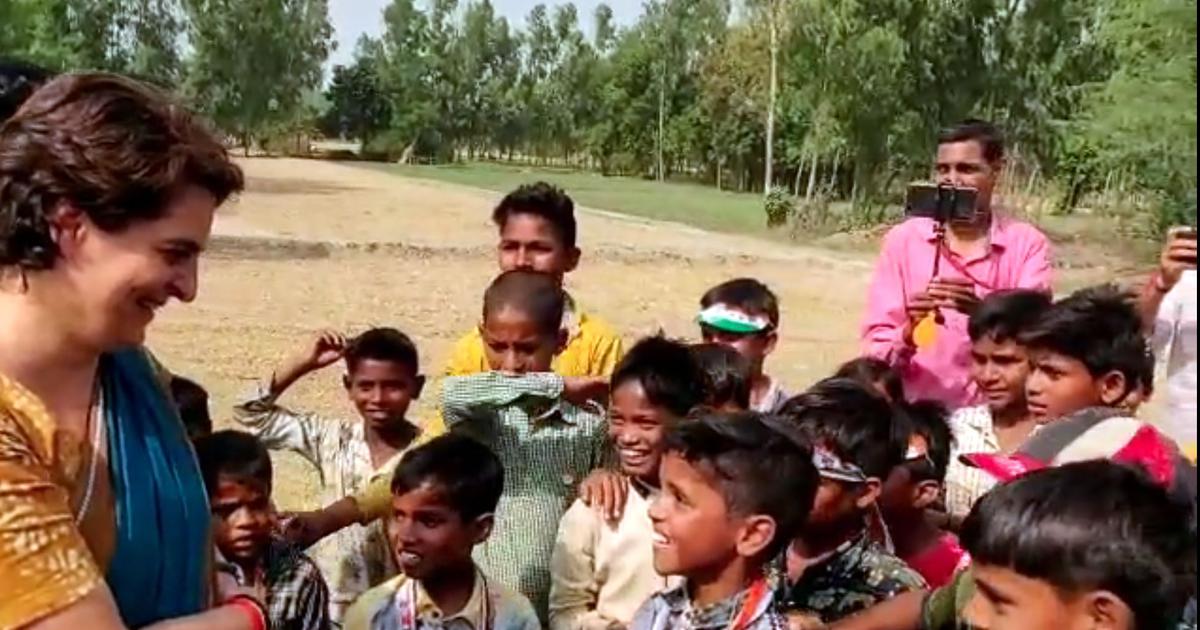 AMETHI
While Priyanka Gandhi chose to request children in Amethi to refrain from saying anti-Modi slogans and Smri Irani chose to shorten the video to suit her own motives, the question really is whether it is advisable to appropriate children for political motives?
The New Leam Staff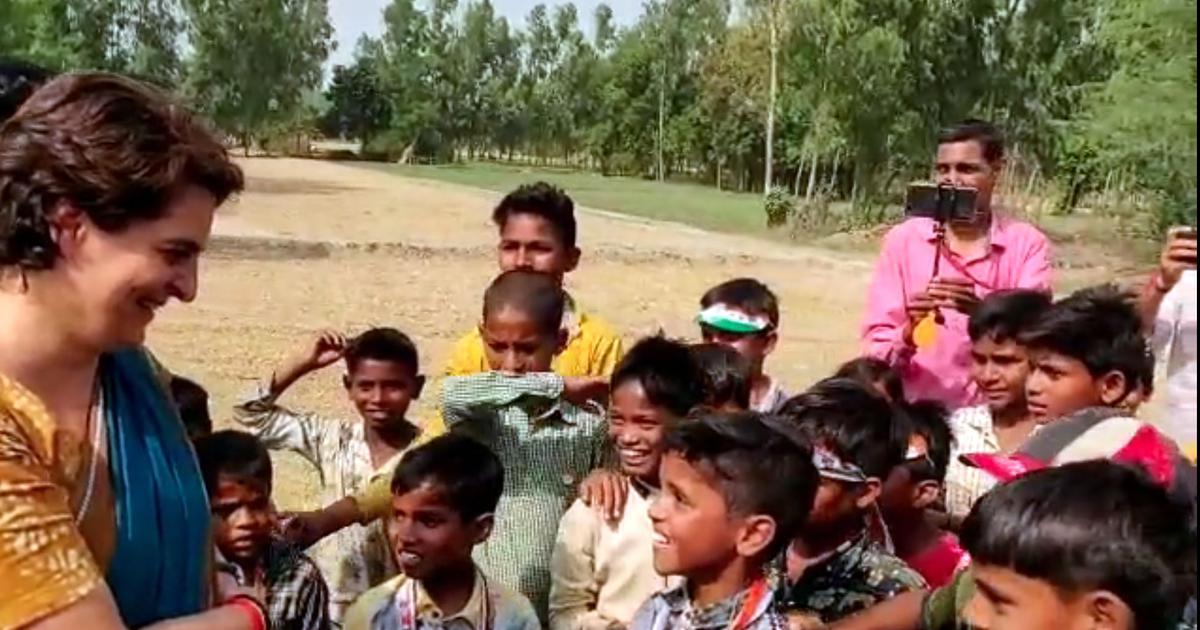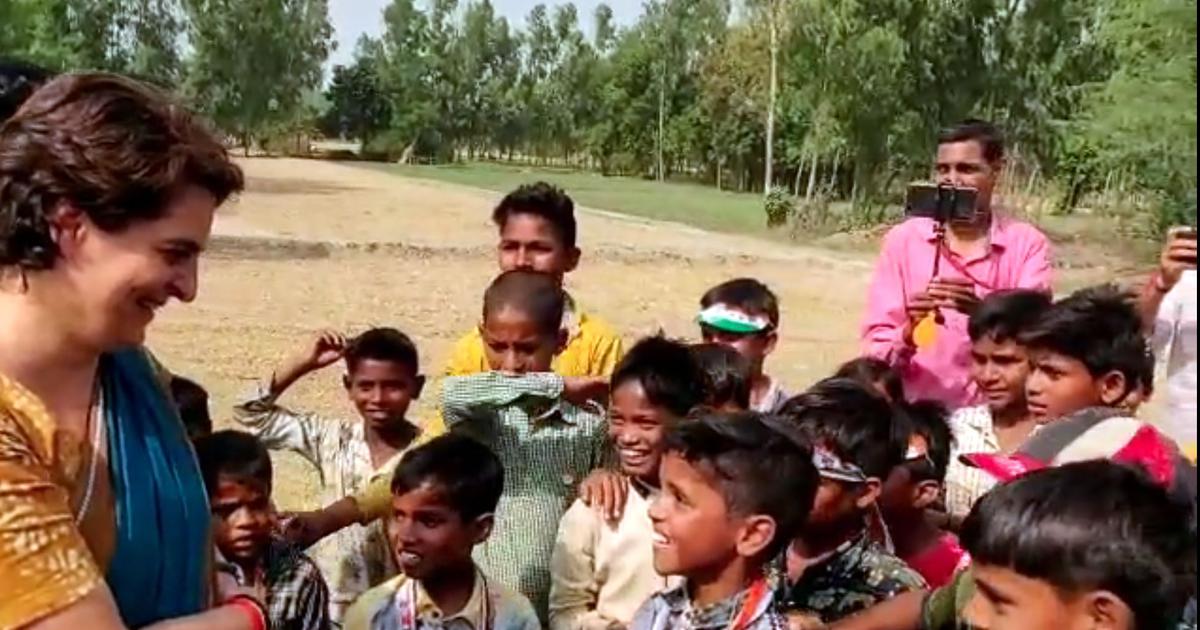 A viral video of Congress leader Priyanka Gandhi surrounded by little children has been circulating on social media.  While campaigning in Amethi for her brother Rahul Gandhi, Priyanka Gandhi came across a bunch of children shouting pro-Congress slogans before her.
This video has generated a buzz across social media platforms because the children suddenly begin shouting abuses for the Prime Minsiter Narendra Modi and in response to this; Priyanka Gandhi is seen clamping her mouth in shock as a reaction.  
The children shout out 'Chowkidaar Chor Hai' against the Prime Minister for his alleged corruption during the Rafale Deal. When the children began to shout anti-Modi slogans, Priyanka Gandhi is seen showing a disapproval of the same and asking them to refrain from saying such things.
While the video has been widely circulated online and has garnered a wide range of reactions, what the issue does compel us to acknowledge are the deeper problems associated with appropriating children and utilising them for motives they are distant from.  
While the Prime Minister is seen to be the sharpest critics of the Gandhi family and has often mocked them, Priyanka Gandhi's gesture of stopping the children from hurling negativities on him is a welcome step, yet there is a need to go beyond this.  
It is true that BJP leaders like Smriti Irani have mischievously clipped the video footage and only included the clipping up till the time the children shout the obscene slogan but has not shown Priyanka Gandhi's reaction to it.  After looking at the cleverly shortened video many people on Twitter have shouted out and asked what the Congress has been teaching children. Smriti Irani has even gone out and said that she will make an appeal to all the parents to keep their children away from Congress.  She has called the behaviour of Priyanka Gandhi uncouth.
Amidst allegations and counter-allegations, we are perhaps missing out on the most important point. Should children be dragged into politics? Children who have not turned politically mature, who have not yet attained the ripe age to vote and select their own representatives, children whose minds are quite impressionable and can easily be manipulated.-should children be utilised for political propaganda?
It is ironic that while people are expressing their concerns on social media and while some are praising Priyanka Gandhi others are blaming her, but sadly nobody sees a problem with appropriating children. Has our politics degenerated so much that we begin to use children to advertise for us? This goes against the very ethical premise of democracy and neglects the importance of discretionary intellect that is important for nurturing a citizenry that is responsible for the political choices it makes.  Manipulating innocent, impressionable minds for political gains is unethical and should be condemned.
***