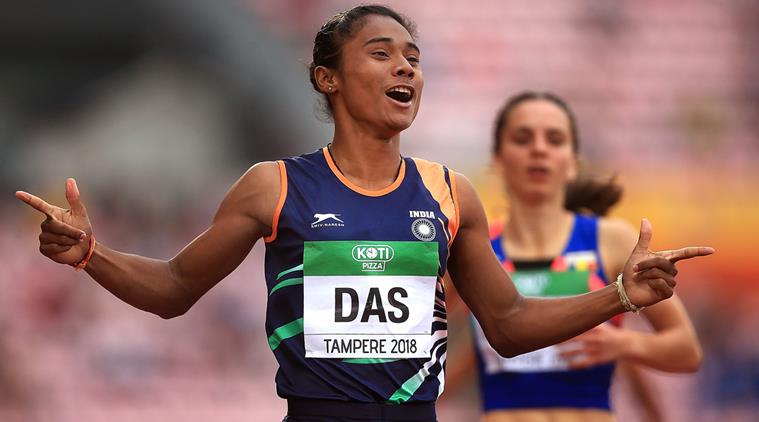 The young and vivacious Hima Das from rural Assam is a sprinter who holds the current Indian national record in 4oo meters that she bagged at the 2018 Asian Games in Indonesia.  She is the only Indian athlete to have won gold in a track even at the IAAF World U20 Championships.
This year too, Hima Das is exposing herself to some of the greatest sports events of the world and making her nation extremely proud.
In a matter of just nineteen days, Hima Das has won five gold medals in different competitions across Europe. From PM Narendra Modi to ace cricketer Sachin Tendulkar to actors  Anushka Sharma and Sonam Kapoor- all have been talking about Hima Das's wonderful performance across the major athletic events in Europe and are not tiring of expressing their support for her.
Her performance is phenomenal and she has indeed done us all very proud, not just by proving her worth as an athlete of high standards but by also proving to her people that no matter how famous or rich she might become, she would never forget her own roots.
Hima Das is true to her roots
As 33 districts in Assam find themselves in the ambit of extreme floods and the Brahmaputra River along with its tributaries has been consistently flowing above the danger mark; affecting more than 45 lakh people– Hima Das has donated half of her salary to the cause.  She has also urged big corporates and concerned citizens to come ahead and help the flood victims of Assam.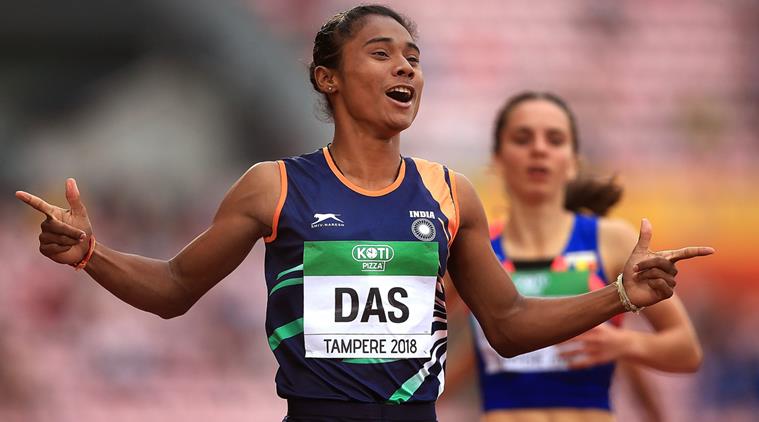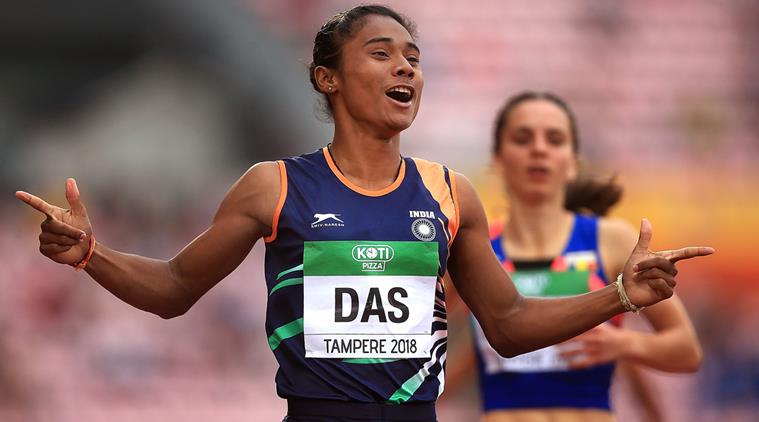 Hima Das said " Flood situation in our state Assam is very critical, 3o out of 33 districts are currently affected. So I would like to request big corporates and individuals to kindly come forward and help our state in this difficult situation."
Das has quickly emerged as an athlete to reckon with and even people in her home state look at her as an icon who is not just an impressive sports star but also one who has campaigned against social vices such as the production and supply of illicit liquor in her state.
Hima Das has a phenomenal story
From being the daughter of a poor rice framer from Dhing village in Assam to becoming an athlete who has won five medals across European championships in a matter of merely nineteen days-  Hima's story is a phenomenal one.
Who would believe that despite belonging to an extremely marginalised background and having no access to professional sports coaching whatsoever, Hima did not allow her dreams to be crushed.
Her father had neither the money nor the resources to give her the required training, her village too was too remote and had no infrastructure conducive to sports.
The remote location of her village  and the marginality of her background can become most clear if one recalls Hima's mother's reaction when she called her up to share her happiness about having represented India in the Commonwealth Games.
After hours of trying to get across to her mother(mobile connectivity is extremely poor in her part of the state)when she was finally able to speak to her, her mother asked her what exactly she meant by the Commonwealth Games and would she be seen on TV. When Hima Das replied in the affirmative to the later, she said its probably a good thing then!
It is indeed life-affirming to hear that after so many struggles and without any infrastructural backing, Hima Das was able to achieve so much at this tender age. We indeed are proud of Hima for reminding us that rural India is flowing with talent that the nation needs to tap upon and that there is so much more that the state should do to identify these young talents not just in the field of sports but also in music, arts, academics and so on. Let us also acknowledge that much of the talent from rural India remains untapped mainly because there is no opportunity for it to express itself, to become polished and to display itself before the world- because all facilities and infrastructure, professional assistance and state support are for those in the cities or for those who are affluent- imagine, for the rise of one Hima Das how many we have continued to miss out on for decades?
Which Hima do we wish to own?
Today while our political leaders, sports stars and media celebrities cannot stop raving about Hima's victory and are pouring in their congratulatory messages- let us step back for a moment and ask ourselves -where were we when such a talented rural girl like Hima Das had to train in the muddy rice fields without even a decent pair of shoes, let alone professional spikes?
Where were we when  her inadequate diet and poverty did not allow her to even dream of running professionally, let alone paying for coaching facilities?
Perhaps we are interested only in the Hima Das who wins medals for us, who makes sensational content for regional media to show how India's rural talent can shine at international events and invoke a bust of momentary nationalism in us or the Hima Das who can fill up our elitist, comfortable living rooms with 'exotic' pride and inquisitive wonder.
We are not interested in Hima as a struggler, as an unknown girl in remote India who has many dreams but no food, who has loving parents who are uneducated and impoverished.
We are interested in Hima Das -the gold medalist and not Hima Das- the unknown village girl with innumerable aspirations.