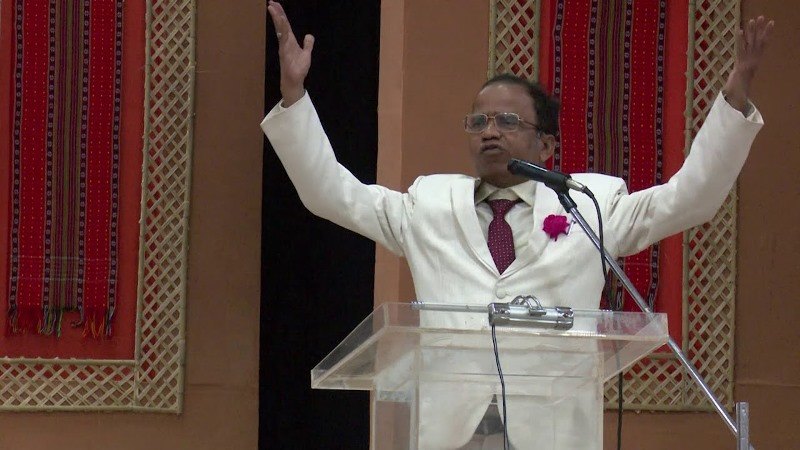 As it is reported, Mr. Vijaykumar Laxmikantrao Dharurkar – the Vice-Chancellor of Tripura University – hoisted a flag of the Akhil Bharatiya Vidyarthi Parishad during an event on the campus on July 10. Not solely that. He believes that the ABVP is essentially a social and cultural organization, and it is not related to any political party.
An incident of this kind need not surprise us anymore, particularly at a time when the politically appointed Vice-Chancellors have often shown their loyalty to the ruling regime, and degraded the honour of the position they hold. And hence, it is possible for Mr. Dharurkar to do what he has done–proving his loyalty. Yes, for him, the ABVP is not a political organization. He allows himself to be sufficiently naive to think so; this is as absurd as saying that the SFI is not related to the CPI (M), or the NSUI  has nothing to do with the Indian National Congress. Or for that matter, the Vice-Chancellor would like us to believe that the RSS, being a 'cultural' organization. has no relationship with the BJP.  Yes, this is the way our Vice-Chancellors think.
Possibly, there is something terribly wrong with our universities. Why not? Power breeds insecurity. And critical/reflexive voices are always suspected. Hence, we degrade even the position of Education Minister. You need not be profound; you are not required to be a thinker, a visionary, and an educationist. Just say 'yes' to the Big Boss. Have we forgotten that even a soap opera star could be chosen as the Education Minister?
The culture of sycophancy is infectious. And hence, our universities are filled with the likes of Mr. Dharurkar. They are everywhere. So, to take a striking illustration, the JNU VC   can think of installing a military tank to transform the 'anti-national' character of the campus. And then, they would destroy all institutional norms; they would recruit their own people as Deans, Rectors and Chairpersons. They would harass the dissenters, and threaten them with 'chargesheets'. Who bothers about education – the nuanced culture of critical pedagogy, epistemological pluralism and communicative interaction?
Well, it is possible for a Vice-Chancellor to have his/her distinctive political belief. And there is nothing wrong in it. Each of us is political in some way or other. But then, as the head of the institution, his/her primary task is to remain above the partisan politics, and see that everyone–a Marxist political theorist, a Gandhian philosopher, a neo-classical economist, an Ambedkarite sociologist, a 'value-neutral' physicist, a 'rightist' Sanskrit professor – can exist with self-dignity, and engage in an academic conversation. And yes, the Vice-Chancellors need to learn how to see students as students–young/vibrant/passionate/argumentative. The tragedy is that these politically appointed Vice-Chancellors exist to divide, brutalize, and destroy the fundamentals of the university ethos.
In the age of mediocrity, sycophancy and fear, we will continue to witness the recurrence of what the VC of Tripura University has done. Possibly, as history demonstrates, totalitarianism demands intellectual dumbness.