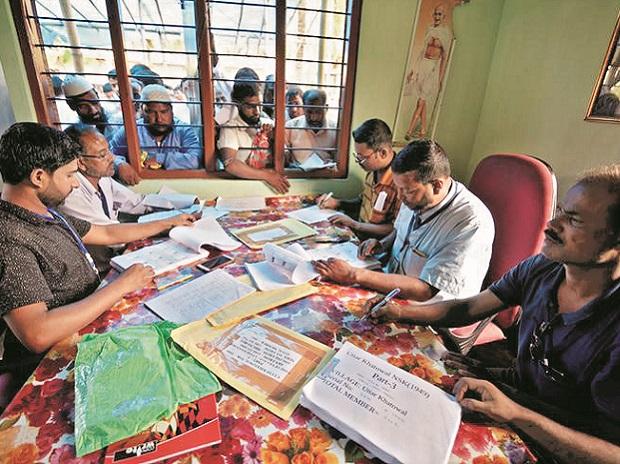 ASSAM | The state government of Assam has promised to make necessary arrangements in order to provide free legal assistance to people from the disadvantaged communities, who may be excluded from the final NRC list that is going to be released on August 31.
It has been notified that people whose names are not included in the National Register of Citizens(NRC) would not face detention under any circumstances, until and unless the foreign tribunals order it.
The state government has promised that it will make sure that all the needy people who are excluded from the final list of the NRC are given free legal assistance through the District Legal Services Authorities.
It is also to be noted that, under the provisions made by the Foreigners' Act, 1946 and Foreigners(Tribunals)Order 1964, it is only the foreigners tribunals that are given the power of declaring a person a foreigner.  Therefore, the mere fact that one's name is not included in the NRC does not imply that one is a foreigner.
To empower and enable those whose names have not been included in the final NRC list, the government has asked them to appeal to the state government under Section 8 of the Schedule to the Citizenship( Registration of Citizens and Issue of National Identity Cards)Rules, 2003.
The Centre has also announced that the time limit for filling applications for amendments to the NRC list will be extended from 60 to 120 days. In order to facilitate the process, more than 200 foreigners tribunals are being set up in Assam.
These tribunals will hear appeals and notify them to the state government. It is planned that 200 more tribunals will be set up soon. An attempt is being made to set up these tribunals at convenient places to ensure that the filing and hearing of appeals is smoothy conducted.
The process of updating the final list of the NRC is being carried out by the Registrar General of India and the whole process is being undertaken under the guidance of the Supreme Court of India.
The final NRC of Assam is scheduled to be published on August 31.
The NRC has been a debatable subject and when the first draft of the NRC was published on July 30, 2018 it led to a huge controversy in the nation.
The NRC had excluded more than 40.7 lakh people from the final list of citizens.  This draft of the NRC included the names of only 2.9 crore people from the total of 3.29 crore people who had applied for it.
The 2019 list excluded another one lakh people. The process of identifying legal citizens through the NRC was carried out in Assam, as it faced an allegedly massive influx of people from Bangladesh over the last several decades.