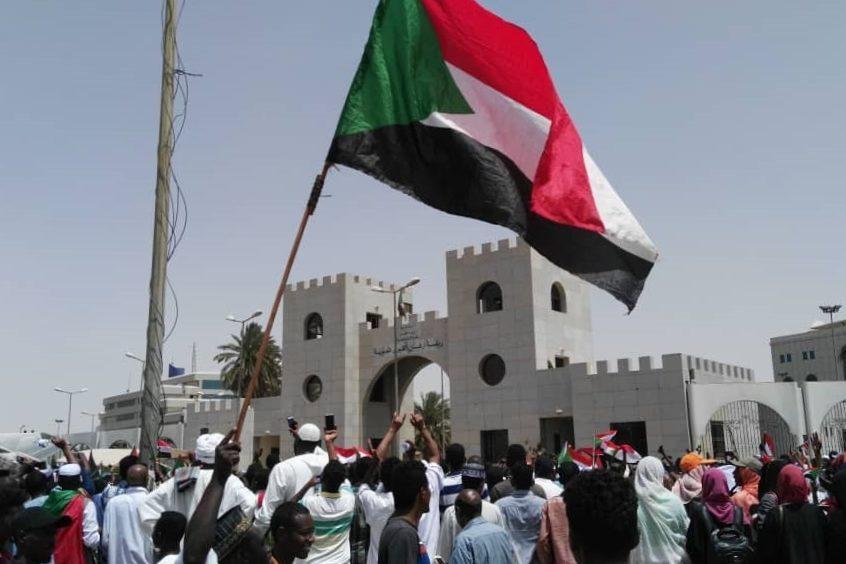 A brief sense of relief has overtaken Sudan. After several months of undergoing political turmoil beginning in December 2018, the Sudanese population has been able to finally cut a deal with the army generals who had replaced Sudan's long serving ruler Omar al-Bashir on April 6.The overthrowing of the Omar al-Bashir government came amidst extreme economic crisis and in reaction to his imposition of emergency austerity measures aimed to prevent the economic collapse.
The protests first began when the subsidy cuts on essential commodities like bread and fuel took place in the country. Later as the anger spread and voices from different regions were united, the protesters took to the capital city of Khartoum and began demanding the removal of President Bashir – who had been in power for 30 years. The protesters pushed for government change and forced the military to take over the command of the state till a new government was re-instituted.
With new signs of democracy, what does the future hold for its people in Sudan?

A brief rest has overtaken Sudan recently as the new government takes charge of the country's administration. The current transition comes after a months-long demonstration by various pro-democracy groups which began with an unrest over increasing cost of living. the protests then formed into a full fledged movement raising demands of overthrowing Omar al-Bashir's government and setting up democratic regime under civilian authority.

Posted by The New Leam on Wednesday, August 28, 2019
A council of military generals finally took charge of the government on April 11, five days after the protest had reached the capital city. The turmoil, however, didn't come to an end as the army generals failed to meet the demands of the protesters to transfer administrative powers directly to a civilian body.
The council was named Transitional Military Council (TMC) and it constituted of seven members with Lt Gen Abdel Fattah Abdelrahman Burhan as its head. TMC insisted on remaining in charge for ensuring order and security till a new government was formed in Sudan. The protestors' body named Forces of Freedom and Change, instead, demanded a transition to democracy under a civilian government.
Negotiations between the TMC and the civilian opposition to form a joint transition government took place during late April and May, but showed little signs of progress and eventually stopped when the Rapid Support Forces and other TMC security forces killed 128 people and injured others in the Khartoum massacre on June 3.
Since late July, however, several agreements fleshing out the details of a power-sharing arrangement, with each side trying to overcome suspicion and build a working relationship, have been reached. A constitutional declaration aimed at paving the way for the formation of a transitional government was signed on 4 August between the two sides.
Recent updates show some signs of victory for the pro-democracy movement. As an agreement has finally been signed for a 39-month transitional period, during which Sudan's ultimate authority will be a Sovereign Council of five civilians and five generals, with an eleventh member to chair it -initially a soldier,  and later a civilian.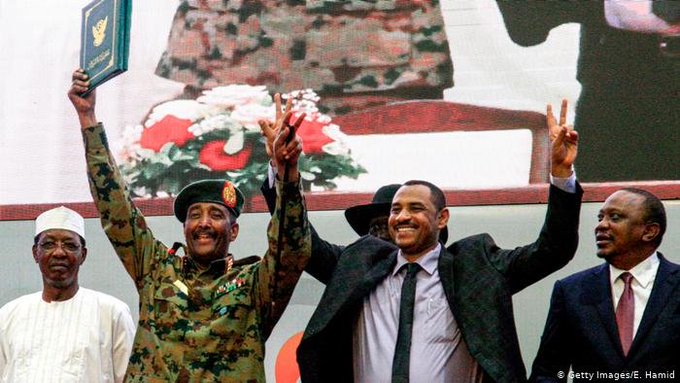 A technocratic government is being set up with the newly-appointed Prime Minister Abdalla Hamdok who is an economist and a technocrat having a decade long experience in the African Development Bank and the UN Economic Commission for Africa.
The demonstrators, nevertheless, continue to argue that Mr Bashir's regime was so deeply entrenched that it would take time to dismantle its political network and open the way for a democratic government to setup successfully.