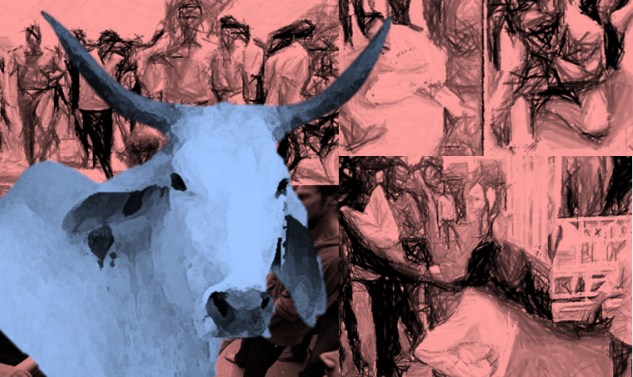 In the last five years, India has been seeing a trend as far as religious crimes are concerned. Estimates reveal that on an average at least one hate crime is reported every week in India.
While a lot of these instances of hate crimes have drawn the attention of the media or brought about mass protests, what cannot be denied is the fact that not enough has been done to curb them in our society.
The reasons why a mob decides to lynch in India range from allegations of beef consumption and transportation to the practices of witchcraft and child-lifting. Multiple cases of mob lynching have been reported from various state in India such as Bihar, Jharkhand, Chattisgarh, Madhya Pradesh and Rajasthan.
Even the southern states of Telangana, Karnataka and Kerala have not been exempted from the trend.
It wouldn't be wrong to assert that in contemporary India, mob lynching has become a national phenomenon.
Laws on Lynching Have Remained Futile
Some states have gone ahead and proposed initiatives and laws to stop this growing trend of lynching but little has really been done to ensure that such patterns are not replicated at the grassroots.
In August, the state government of Rajasthan passed an anti-lynching bill that made provisions for life imprisonment and a fine of Rs 1-5 lakhs in cases where the mob managed to kill the victim.
In July, the Law Commission of UP recommended that those convicted in mob lynching cases would be imprisoned for life or for seven years depending on the intensity of the crime.
The commission also recommended a three year term for dereliction of duty by a police officer or a district magistrate.
The commission also took note of the multiple cases of mob lynching that had taken place in the state and recommended that the concerned legislation should be implemented as soon as possible.
In July 2018, the Supreme Court had ordered the parliament to enact a law that would deal with crime that threatened the rule of law and the nation's social fabric.
The Supreme Court also made an eleven point prescription that ordered state governments to designate nodal officers who would be held responsible for preventing instances of mob lynching in states that they were assigned to work towards.
However, in July 2018 it was found that the Centre and several states had failed to comply with the judgement and implement the guidelines of the Supreme Court.
It is paradoxical that despite legal and preventive measures, cases of mob violence and lynching continue taking place in our country.
The Psychology of Lynching
What we do need to understand is that as a society we continue to believe that the mob/crowd is worthy of meting out justice to the accused and that waiting for the law to take its own course is often not important.
The idea of 'instant justice' is immensely popular in the country and no wonder, despite legislations we aren't able to effectively deal with mob lynching in the country. Do our citizens feel duty bound to intervene in a matter without duly understanding it or waiting for the judiciary to deliberate upon it? Lynchings often unfold when a group of people get together and feel that they are responsible for maintaining the virtues of society and thus feel that the onus for meting out justice is their sole responsibility.
Moreover, what often accompanies this belief is that since in India, culprits often go unpunished it is best to deliver justice instantly.What we do have to understand as a nation is the fact that punishing a culprit without taking the law and order into consideration is a heinous crime in itself and it is not the duty of the citizens to meet out justice to other fellow citizens, let alone the mob.
We have to cure this misconception among people that they can take law into their own hands and decide the fate of the so-called culprits on their own, in fact there is an urgent need to realise that providing instant justice is equivalent to a crime and that we as a society will not be able to end crimes in the society if we counter one crime with another.