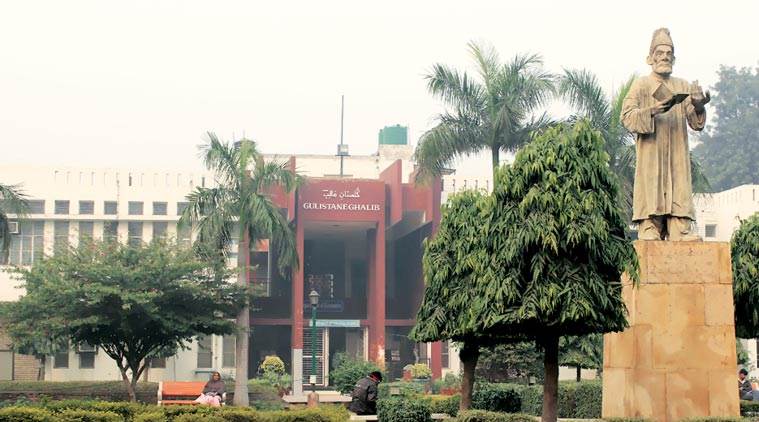 Jamia Millia Islamia has come under limelight yet again, and this time it is due to a protest that the students of the university were holding outside the office of the vice-chancellor demanding the withdrawal of show-cause notices that had been issued to five students. The protest that was organised outside the VC office was preceded by a dit-in dharna for nine days demanding the same.
Five students from the university had been served with show-cause notices for indiscipline when they protested against an event organised by the Faculty of Architecture  at which Israel was a country partner on October 5.
The students were demanding that the administration must engage in a dialogue with them. The students alleged that on Tuesday afternoon, the administration engaged in calling goons and bouncers to remove them. This move by the administration led to a scuffle between the students and the administration during which many were arrested.
The administration alleged that the students had been engaging in indiscipline and were engaged in boycotting the disciplinary committee. They also said that despite warnings, the students were disturbing the environment of academics at the university.
The students had blocked all the gates of he VC office on Tuesday  and demanded their first of all their demands be met.
The students alleged that even when they were told that their demands will be heard, they continued to be ignored by the administration. The administration alleged that students also vandalised the vehicles at the administration complex and defaced the property.