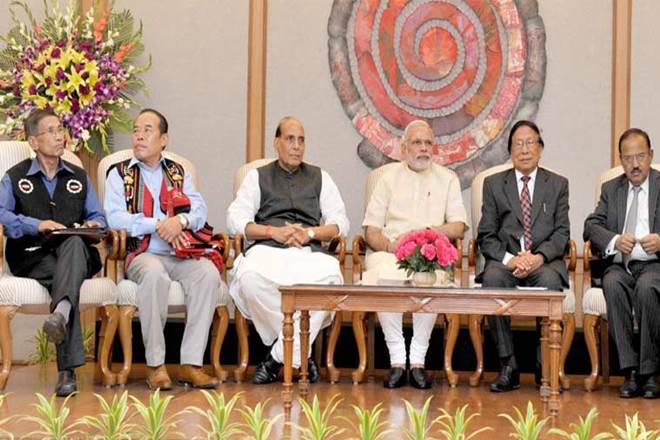 Representatives of the Centre and the National Socialist Council of Nagaland (Isak-Muivah), the signatories of the framework agreement signed in 2015 to help facilitate a Naga peace deal conducted a crucial meeting in New Delhi on October 24.
The meeting was held to resolve the recent stand-off between the two negotiating parties over the issue of a separate flag and constitution for the Naga people, as part of a peace deal. 
However, the crucial talks between the Central government and the NSCN-IM remained inconclusive on Thursday and is now expected to continue beyond 31 October, the date which was fixed by the Bharatiya Janata Party (BJP)-led government as the date for resolving the six-decade-old dispute.
A senior leader of the NSCN-IM, who was not part of the negotiations on Thursday but privy to it, said that both sides have agreed that more consultations were required, particularly with different stake-holders including the people.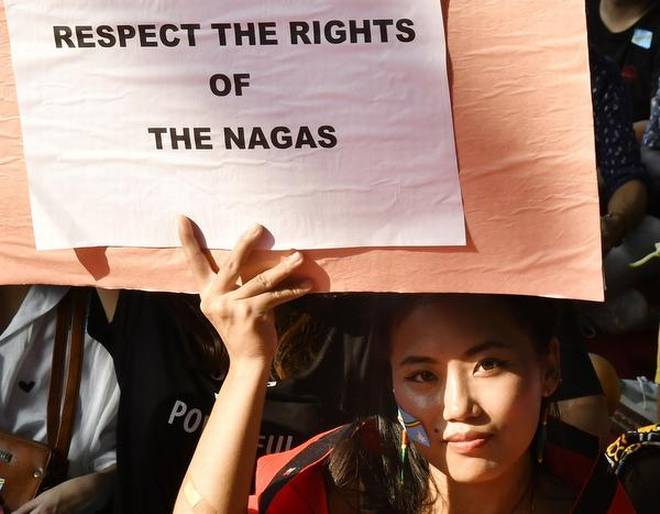 The ongoing talks between the NSCN-IM and the Central government had hit a roadblock recently with the Naga group demanding a separate flag and Constitution as only "honourable solution" to the issue.
National Socialist Council of Nagalim (NSCN-IM)'s army chief Anthony Shimray confirmed that the Naga peace talks will continue beyond October 31. 
"That (deadline of October 31) will be extended after today's (Thursday's) talks. It will be extended and there will be further consultations," he told this newspaper. "…The peace process will continue. It was not spelt out (during Thursday's talks) but it is in that way," Shimray said.
The NSCN-IM has been demanding on having a separate flag and constitution while the Centre is opposing it. 
"The peace process will continue. The twin issues of separate flag and statute were raised but it remained inconclusive. These were neither accepted nor rejected," the NSCN-IM leader said.
"Nagas will not compromise on the two issues. Since the Government of India has recognised the uniqueness of Naga history and its political situation, Indians and Nagas will co-exist as two separate entities based on the principle of shared sovereignty. It is there in the Framework Agreement (signed on 3 August 2015)," the NSCN-IM leader further asserted.
The NSCN-IM leader also said it was more or less agreed that both sides needed to discuss further and consult people, including different stakeholders. He added that the interlocutor in Naga talks, RN Ravi (Governor), would return to Nagaland, after discussing with senior leaders and the NSCN-IM would do the same thing.
The framework agreement remains, however, an undisclosed and secret document. The Ministry of Home Affairs, in 2017, had refused to share the details of the agreement in reply to an RTI filed by Venkatesh Nayak of the Commonwealth Human Rights Initiative in New Delhi citing "confidentiality in public interest". The government's decision was later upheld by the Central Information Commission.