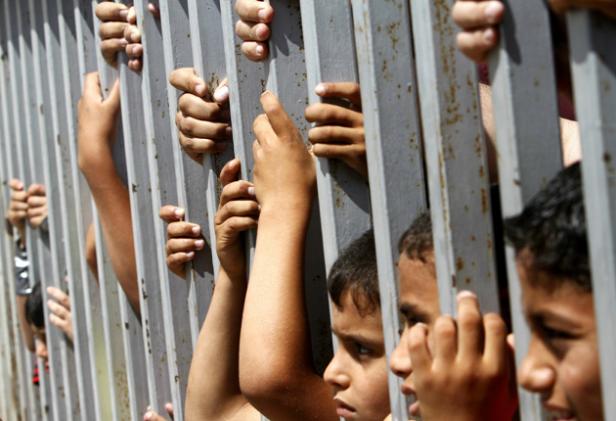 The National Crime Records Bureau (NCRB), whose reports provide an estimate of the crime situation in India, released its much-delayed report for 2017 Monday. According to the report of NCRB on 'Crime in India', Juveniles who went to school committed more crimes than those who did not, in 2017. Moreover, from 5,412 'illiterate' juvenile offenders in 2016, the number came down to 4,324 in 2017. The number of 'educated' juvenile offenders, who have studied up to matriculation and higher secondary levels, increased to 6,260 in 2017 from 4,244 in 2016. On the other hand, the number of 'illiterate' juveniles caught for criminal activities reduced by 20 per cent, the report revealed. 
The number of juvenile offenders who have studied from primary to matriculation level, however, showed a decrease of 32 per cent — from 14,501 (who studied upto Class V) and 20,014 (who studied between Class V-X) in 2016 to 10,790 and 17,566 in 2017, respectively.The National Crime Records Bureau's annual 'Crime in India' is a document whose release is widely anticipated – it was more so this year given how the Narendra Modi government did not publish the crime data for 2017 last year. For the last two years (2016 and 2017), the NCRB has not released district-wise data, for no stated reason. 
Delhi was at the top in crime by juveniles as it has the highest percentage of crime by juveniles.
The national capital registered an 11.5 per cent increase in the number of crimes committed by juveniles in 2017, according to the report. At 35.2 per cent, Delhi also had the highest percentage of the crimes committed by juveniles in 2017, among 19 metropolitan cities with a population of more than 2 million.The NCRB report also showed that of the total 2,677 crimes committed by juveniles in Delhi, 46 were murder cases, 132 were rape cases, 93 molestation cases, 320 robberies, 17 incidents of unnatural sex, seven dacoities and 49 cases of rash driving
The most common crime committed by juveniles in Delhi was theft — 1,381 cases.The NCRB report also revealed that 3,268 juveniles were apprehended in Delhi in 2017. Of these, 210 studied between Class X-XII, 1,213 between Class V-X, 1,084 dropped out of school before Class V and 752 were illiterate.About 1,611 juveniles also had their cases pending disposal in the beginning of 2017. Of these, 409 juveniles were sent home after advice or admonition, 106 were sent to special homes, 66 were fined, eight were awarded imprisonment and 89 acquitted, the data revealed.Of the total juveniles apprehended in Delhi, 2,783 were found to be living with their parents, 248 with their local guardians and 237 were homeless.
NCRB data also showed spike in reported rape after the 2012 Nirbhaya case incident.
What is more shocking is that report doesn't talk about cases of hate crimes and lynchings. According to Ministry of Home Affairs (MHA), "NCRB did collect data on hate crimes, cow slaughter and lynchings for its 2017 report, but found it too "unreliable" for inclusion.""It was on similar grounds that data on human rights violations by the Central Armed Police Forces (CAPFs) as well as crime against journalists, RTI activists and whistleblowers was not included either," the Ministry further added.
"It was observed that data received for certain newly created additional parameters/crime heads are unreliable and their definitions are also prone to misinterpretation. Accordingly, data related to the certain parameters/crime heads have not been published," the Ministry of Home Affairs said in reply to an email query by ThePrint.