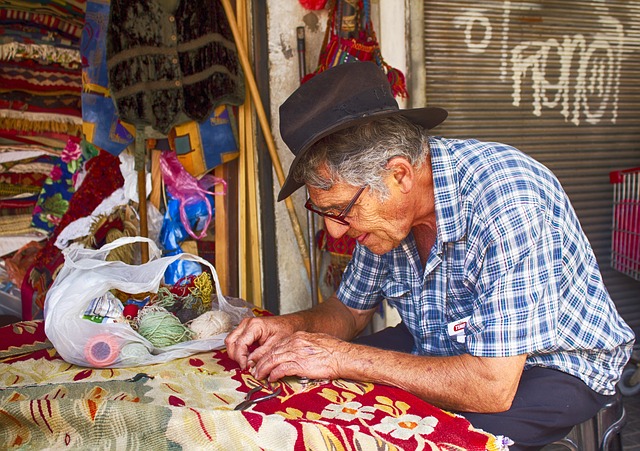 "He is an oldie, I don't get his overhyped obsession with formalities and discipline. I am young and I know how to handle my responsibility. Why doesn't he just focus on the work that I do at the office and keep out of my personal life? He is not my father after all," said a friend of mine while expressing his frustration over his boss's over-emphasis on being disciplined and his interest even in the personal lives of his employees. 
Of course this was neither the only incident where he was telling me about his "incompatibility" with his boss nor was he the first to express such feelings. Almost everyone in the younger generation feels some sort of discomfort/coldness with their seniors or elders at office and even in the domestic realm.  The modern age has transformed human life drastically over the last few decades, the advent of the internet and the information age have only intensified the phenomenon. Thus the growing gap between the young and the aged compel both to face multiple challenges. 
But with media's ever increasing focus on young achievers, people from the older generations, specially those who are in their late 40s or older, are experiencing a subtle, and often not-so-subtle, age discrimination. Sometimes they are even being seen as slower, change-resistant, and expensive in their work places by their 'younger' colleagues or even by their employers.
Women in comparison to men in these age groups are facing more complex discriminations. They are seen as menopausal and called names such as 'cribbing grey haired' ladies or other. Older, working Indian women also have to keep up with a demanding career along with a bulk of familial responsibilities.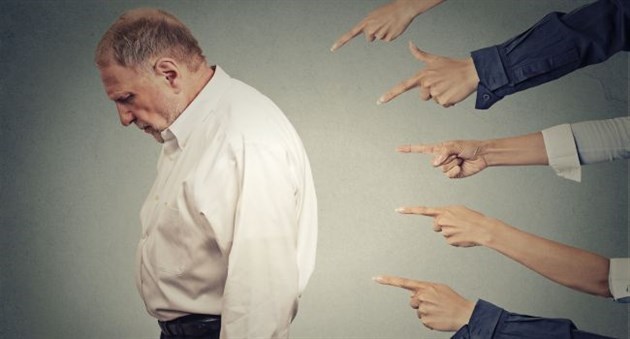 Moreover, many not-so-young yet talented and experienced people also often struggle in the Indian job market that is oversupplied with young talent. A number of factors make recruiters, sometimes subconsciously, prefer younger applicants. They are often deemed more energetic, more adaptable to hectic and erratic work schedules and also understood to have lower monetary expectations from the organisation.
Ageism, however, is not just part of the Indian corporate workplaces. It is experienced and encountered by people on an everyday basis. India's entertainment industry has long been blamed for being ageist, with older actors and models constantly losing out roles to younger ones. The advertising industry largely portrays a world minus the elders. Despite its overarching presence, this discrimination is not talked about much.
Age discrimination takes place whenever an employer puts an employee to an obvious unfair disadvantage on the basis of their age, without objectively justifying the act. Furthermore, such discrimination can:
Unfavourably affect an individual and his or her employment opportunities, regardless of their age;

Result in a failure to consider skills-based potential, abilities, and experience in the workplace;

And, End up in significant legal costs, settlements and compensation paid to avoid defending the age discrimination claim.
Ageism is real these days but for ageism to be accepted as a real problem, it will need to be talked about much like sexism and any other form of discrimination. Organizations that sincerely want to reach their full potential and improve retention and productivity must also strive to create equitable workplaces where all workers irrespective of age, gender or any other difference, feel valued and respected.
Combating ageism will need a multi-faceted approach. It requires the removal of all kinds of conscious and subconscious biases against a particular age group and mechanisms that promote people of all age groups working together in cohesive groups.Myths associated with age also worsen the situation. Older workers are often perceived to be technologically inept, resistant to change, less innovative and adaptable. 
But what gets overlooked is the fact that older workers have much more experience, not just of a particular field but of life in general. This makes them a much-needed pillar of support for any organisation that is looking to create a stable and sustainable future for itself. Older workers are also much more likely to stay in a job.Kewal Kapoor, Director & Creative Strategist of CHAI Creative and Return of Million Smiles, gives his take on the ageism issue and how it can be resolved in India. He charts out the framework as following:
Multi-generational Team Work
Instituting opportunities for intergenerational or multi-generational teams to work together is a brilliant way to dismantle myths and stereotypes. When younger employees get adequate exposure to working with older colleagues, they also get to learn important skills and tricks of the trade that only experience can teach. Older employees can also be offered to lead mentoring programs for younger colleagues. Such an exercise will also act as a process of sensitization that would help change younger people's perceptions and attitudes towards ageing.
Training and Development
All organizations must invest in regular training strategies to teach their employees new skills, new technology as also train them about the need for adopting the right attitudes, team approach and inclusivity. If you believe that older people are not adaptable to new technology, the simplest way to address it is to launch regular learning and development programs to on-board employees to newer skills and technology. This would include not just the older employees but any employee looking to adopt new technology. To be fair, it is not just older people who might be techno-phobic, people belonging to any age group might struggle with new technology.
Promoting Diversity and Inclusivity
Ensuring diversity and inclusion must be the focus of all your efforts as an organization. This also includes a commitment to hiring capable candidates, irrespective of age, promoting the most qualified and capable candidates and ensuring that all workplace programs are inclusive and do not leave the older employees out of their interest brackets. Even your branding initiatives such as the employee pictures displayed on your website must try to be inclusive of age, gender and races.
Retain Older Workforce
Efforts can be initiated to retain employees past retirement. This will ensure a healthy mix of experience and youth in any organization. This can be done by initiating friendly policies such as offering flexible working hours, work from home and consultancy options etc.
It is hoped that when the above framework is adhered to and more and more awareness programs are initiated in the society, we may collectively be in a better position to fight against the problem of ageism and concentrate more on people's talents and potentials than the wrinkles on their faces.