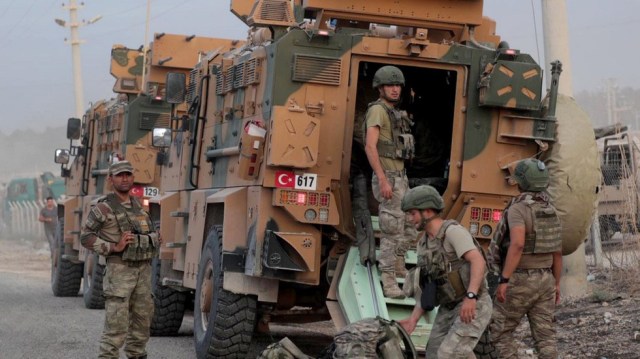 It is now the third day since Turkey began operating its heavy military operation against Kurdish fighters in the North-Eastern parts of Syria.
The Turkish operation is against the Kurdish forces in Syria.
President Recep Tayyip Erdogan said that this was an offensive move to remove Kurdish forces from Syria and the logic being given for it is that Syrian borders will then be secured and the refugees will be saved.
This move was initiated when the United States announced that it would be withdrawing its  troops from the region and peace the Syrian Democratic Forces(SDF)to continue its battle against the Islamic State of Iraq and the Levant(ISIL or ISIS)armed group, without having any military support from the US.
Presently heavy clashes are going on between the Turkish forces and the SDF on the Syrian border.
To flee this military operation and in order to save their lives, thousands of hundreds of civilians living in the Syrian border towns have fled for safer areas. The thousands of civilians who have fled towns and villages near the border of Syria have run to save their lives along with more than 4,000 Syrian refugees who were staying at a refugee camp in Ras-al-Ayn.
The United Nations estimates indicate that more than 100,000 people have fled from their homes in North-Eastern Syria in the last few days. While a growing number of them have taken refuge in shelters and schools.