It was in the evening of 26 November 2008 that India's vibrant financial and entertainment capital Mumbai fell victim to one of the most shocking terrorist attacks that the world has ever seen.  
Ten heavily armed militants, all Pakistani nationals, had arrived by sea in the evening, scattered themselves into various groups, hijacked vehicles and attacked their targets. Claiming the top places on their list of targets were the main railway station, two of Mumbai's best known luxury hotels, a Jewish cultural centre and a hospital. 
The siege lasted for about sixty long hours and left the city completely at a loss. The terror attack left 166 people dead and further soured India's ties with Pakistan. 
It might have already been a decade since the deadly attacks jolted the city of Mumbai, but the intensity and destruction of the terror attacks that lasted over three days, continues to remind us of one of the most darkest days in independent India. 
Perhaps it is the nerve wrecking and utterly disturbing memory, that even today the Police Commissioner of Mumbai Sanjay Barve has come out in the open and declared that Mumbai is fully equipped and prepared to handle situations as grave as the Mumbai 26/11 attacks. He reminds his countrymen time and again that his personnel are trained to combat urban terrorism like never before and are the strongest force in the country.
As we commemorate a decade of the deadly attacks, Mumbai's streets, land assets, all public places including railway stations, markets, restaurants, cafes etc have seen heightened security and highly trained personnel have been deployed everywhere. The ghastly terror attack experienced a lack of preparedness but this time the city of Mumbai seems in no mood for a risk.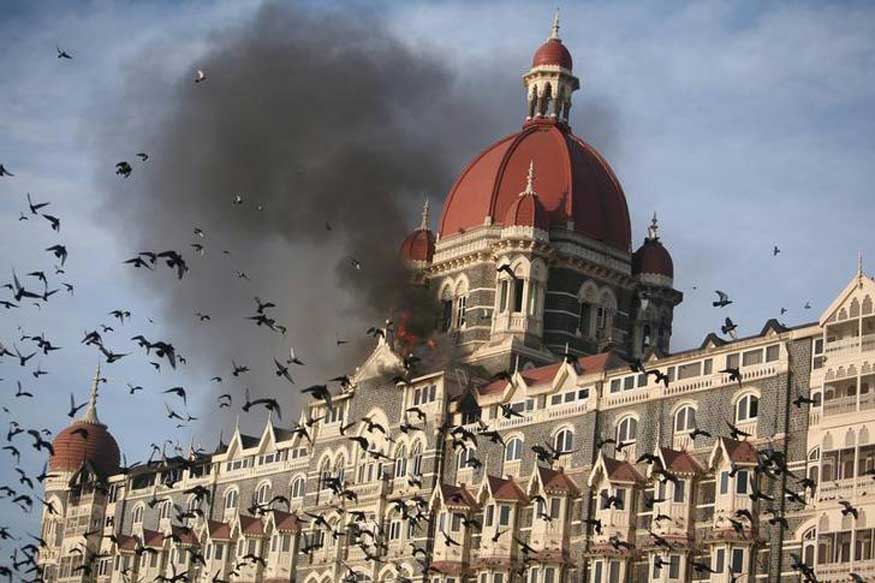 In a terror attack that injured 300 people and killed more than 166, India was shaken and stood at a complete loss. Today Mumbai is ample with aerial and land surveillance, tightened security, trained personnel and specialised combat equipment.
Hemant Karkare and the Terrorist Ambush
Some of the city's most popular destinations such as the Chhatrapati Shivaji Maharaj Terminus, the Leopold Cafe, the Taj Mahal Palace Hotel, Oberoi Trident, Cama Hospital and the Nariman House were hit by the terror attack. 
In an operation that lasted for four days, security officials managed to eliminate 9 terrorists and arrested one amongst them identified as Ajmal Kasab. Many security personnel lost their lives in this long security operation, among them was Joint Commissioner of Police Hemant Karkare. Hemant Karkare was a 53 year old officer who was killed after being shot thrice during the terrorist ambush in Mumbai. The government honoured him with an Ashok Chakra in 2009. Karkare was credited with solving many important investigations and was at the head of investigations in the 2008 Malegaon blast case. 
A month later, the ATS arrested eight people including current BJP MP from Bhopal- Sadhvi Pragya Singh Thakur. It was during his investigation of the case that Karkare and his team tracked down the owner of the motorcycle which was used in the attacks. The motorcycle belonged to Sadhvi Pragya and the ATS also alleged that the accused arrested in the Malegaon blast case were part of a Hindu extremist group that organised and carried out the blasts. Over a month later, Hemant Karkare was killed on the night of 26/11.
Following Hemant Karkare's death, in 2016 National Investigation Agency(NIA) gave a clean chit to her but the court didn't discharge her yet. It was in 2018 that the Bombay High Court refused to initiate an enquiry into Hemant Karkare's death and disposed off a petition alleging that his killing during the terrorist ambush was a conspiracy conducted by right-wing extremists. 
Sadhvi Pragya meanwhile kept boasting that her curse killed Hemant Karkare who had "falsely implicated" her in the case. She told the media that because he had done such a wrong thing and treated her badly in custody, she had cursed him and that curse had brought about his death in less than two months.
We are in 2019 and as we mark the 11th year of the deadly Mumbai terrorist attacks, an event will be held in honour of the brave martyrs who lost their lives fighting to save hundreds of innocent people at the Gateway of India. At this special event, Bollywood actor Amitabh Bachan and other celebrities will pay special homage to those who lost their lives and recount their stories of resilience. Many actors from the industry, influential leaders and stakeholders, politicians and top officials will become part of the event to be held at the Gateway of India in Mumbai to commemorate 11 years of the 26/11 Mumbai terror attacks.
 Sadhvi Pragya Thakur is well know today for her infamous and uncashed verbal threats to her opponents. Despite the fact tat she was arrested due to her alleged involvement in the Malegaon blast case on September 29,2008-the BJP was always quite adamant that she had falsely been "framed" into the matter. Not surprisingly, she was offered a ticket by the ruling party for the Lok Sabha elections. She became such an important component of the ruling regime's team that they left no stone unturned to save a woman facing trial for terrorism. Pragya articulated her angst against Karkare as she asserted that it was her curse that had brought about his death and that he was bearing the brunt of his bad Karma. Even while Thakur's regretful statement demeaned the sacrifices of not just Karkare but 35,000 police personnel who dedicated themselves to saving innocent lives during the ghastly terrorist ambush. Pragya Thakur has in the past also called Mahatma Gandhi's assassin Nathuram Godse, a patriot. PM Modi has lauded her presence in Indian Politics and sees her as a champion of the Hindu civilisation that is supposedly being demented by his opponents. He also said in an interview wing TimesNow that Sadhvi Pragya's candidature was a symbolic answer to all those who created propaganda around saffron terror and this symbol would prove costly to the Congress.
One Candidature, Multiple Meanings
The fact that the ruling establishment supports and defends Thakur is a proof and a clear signal of the fact that it does not see a problem with a leader who is seen to intimidate the minorities so openly and issue such controversial statements against political opponents. 
Pragya Thakur's insult of martyr Hemant Karkare or her labelling of Mahatma Gandhi's assassin a patriot has surely been overlooked by her party for which she truly is an asset in saffron.
By bringing in leaders like Pragya Thakur to the centre stage, the ruling party has certainly shifted the national dialogue from the real concerns like unemployment, education, health, communalism etc to a naked communal agenda. 
Apart from the irony that is embedded in putting a person accused of terrorism in a panel that reviews the functioning of the Ministry of Defence and mentors national security, Thakur embarrasses a nation that was built on a secular fabric of equality, brotherhood and communal harmony.
Looking at Pragya Thakur's steady promotion in the ruling establishment and the constant support that she has received from her leaders, it becomes difficult for us to see how she can keep up the ethos of a secular national fabric. As the opposition begins a political war against the Malegaon blast accused and BJP's Bhopal MP Pragya Thakur's nomination to the Parliamentary Consultative Committee of the Ministry of Defence, we really want to know from the saffron party, why it is truing to defend the indefensible?