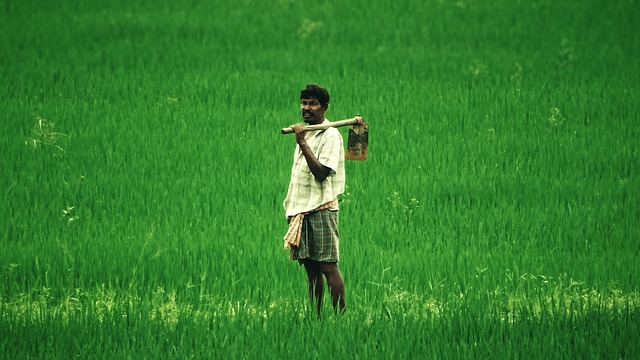 The problem with most disaster rehabilitation programs in India is that they target those who have access to land thus most Dalit farmers with unregistered farms and houses are unable to gain anything from the relief fund offered to Tamil Nadu to rehabilitate people who had been hit by cyclone Gaja.
It has already been eleven months since the destructive and widespread cyclone Gaja hit the coastal districts of the state of Tamil Nadu. Presently, rehabilitation programs worth Rs 1,164 crore are being dispersed in the state's affected districts. But the landless Dalit farmers in this region are unlikely to find themselves in a position where they can do anything to improve their lives in the aftermath of the cyclone despite the government's rehabilitation program. Because of unregistered farm land, many Dalit farmers in the coastal districts of Tamil Nadu aren't able to make any long term gain from the government's rehabilitation scheme. Being landless, and being Dalit makes such people vulnerable to a double edged sword of exploitation and helplessness. It is ironic that such rampant and widespread discrimination against poor Dalits continues to take place in India even decades after independence.
Even though the Dalits constitute 200 million, they continue to be deprived and at a relatively disadvantaged position in comparison to their upper caste counter parts.
It has to be understood that it is these landless Dalits who inhabit the coastal districts of Tamil Nadu in large numbers and their lives have been adversely affected by the cyclone in Tamil Nadu.
It is ironic that even when they are the worst it by this cyclone, they are the last to get relief supplies which tend to be monopolised by the upper and intermediary castes.
This revealing finding by IndiaSpend enables us to underhand why the Dalits have been systematically left out in all kinds of rehabilitation schemes and programs even in the subsequent months.
IndiaSpend reported that disasters affect the poor disproportionality. With their homes, farmland, trees, livestock and all prospects of daily wage work gone, the poor find themselves without any financial means to resume their lives after they have returned from the rehabilitation shelters.
The report reminds us of the fact that more than 71% of Dalits in India work at the bottom of India's agricultural economy but despite their large demographic share, they hold only 9% of the cultivable land.
Even among those who own the land, more than 61% have land holding that are smaller than 2 hectares.
It is natural then that these are the people who are largely in need of rehabilitation programs but in the aftermath of a natural disaster, they get the least benefits because they have no resources that they have claims to.
What is disturbing is the reality that most schemes target those who at least have claims to some amount of land. Those who don't have it are rendered voiceless and it is extremely hard to get benefits for them.
It is not just housing, landless Dalits also don't get any help looking for a new source of livelihood in the aftermath of the disaster or any help to resume their old work.
It is interesting to observe that not only are the poor and vulnerable Dalits most likely too suffer during disasters but they are all the most likely to be unable to reap any benefits out of government sponsored relief programs.
Because they experience the lowest income growth, they also experience a much harder time recovering the losses. It is estimated that between 2 million to 50 million people in India will be pushed to poverty by 2030 for these reasons according to a report that the United Nations published on climate change and poverty. The report warned us of a possible 'climate apartheid' in the coming years.
As India is gearing up to rethink and revise its disaster preparedness, it is also important for it to overhaul the system and take up practices such over-cropping, growing climate resistant crops and deploying of effective adaption measures.
What is also important to ensure is that construction in coastal areas should certainly be disaster-resistant.
What this report also draws our attention towards is that the Dalits are not just adversely affected when natural disasters hit their villages but also when they Dalit labourers move to urban areas. They are prone to discrimination and vulnerability.
Dalits who live in urban slums have far inferior access to basic services.
It is only a reframing of our relief policy along with sustained work towards employment generation, housing, education and healthcare that can enable us to fight the impoverishment and marginalised identities of the Indian Dalit.