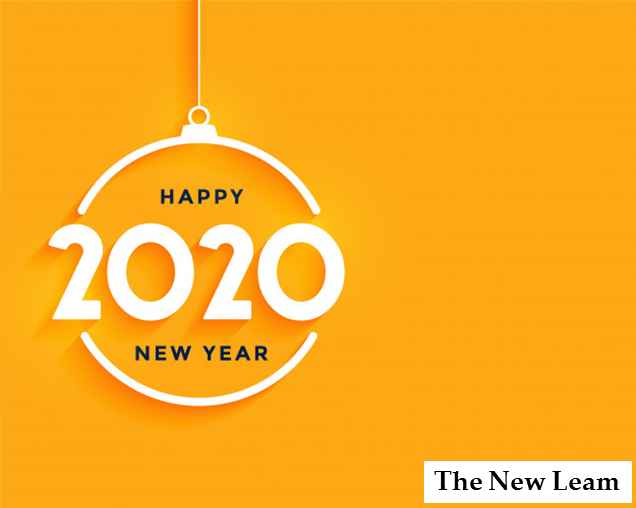 As the new year comes, The New Leam conveys its best wishes to you!
We know that the year 2019 was not always very positive in terms of the implementation of some of the cherished ideals that as a nation we held high. Amid this we also witnessed the growth of a gigantic propaganda machinery; in a way it took us to the realm of post-truth. With fake news, paid news and the constant bombardment of loud imageries and symbols on us, we entered a domain that made it exceedingly difficult to distinguish fact from fiction, truth from falsehood ,reality from constructed imageries. 
Yet, despite these difficulties, The New Leam never gave up; it continued to strive for truth, for objective reporting, rigorous analysis of socio-political, economic and cultural issues. Because our goal was to carry the lamp of truth in this darkness. Many of our field reports, videos, opinion pieces have left a mark and the responses are overwhelming.
What would 2020 look like? At this moment we all confront this question, as the country is witnessing widespread protests against the policies of the government, primarily the CAA and the NRC.
As students, ordinary men and women, civil society activists, artists and intellectuals take to the street and seek to remind the ruling regime that we cannot afford to negate the constitutional values of secularism, cultural pluralism and religious harmony, we see a counter trend. 
The repressive apparatus of the state is visible and the propaganda machinery seeks to manufacture a belief that the protestors are misdirected by a group of Left leaning organisations. The crisis gets intensified in such a not dialogic environment. 
Is it a threat to democracy, is there a danger of the rising authoritarianism? 
Possibly, in 2020 these questions will be asked time and again.
The New Leam believes that in these difficult circumstances, we ought to retain the clarity of vision, the courage to speak the truth and the intellectual maturity to distinguish truth from falsehood. And we will continue to play our role as a pubic spirited forum for accountable journalism. In fact, in 2020 we would further intensify our activities through diverse projects relating to ground reporting, video coverage, rigorous socio-political analysis by experts and leading voices and engaging conversations with eminent personalities from the fields of politics, economics, environment, science and arts. 
We can carry on this significant task only with your active support and cooperation.
The New Leam urges you to support our endeavour through financial contribution.
Wishing you a very Happy New Year 2020!