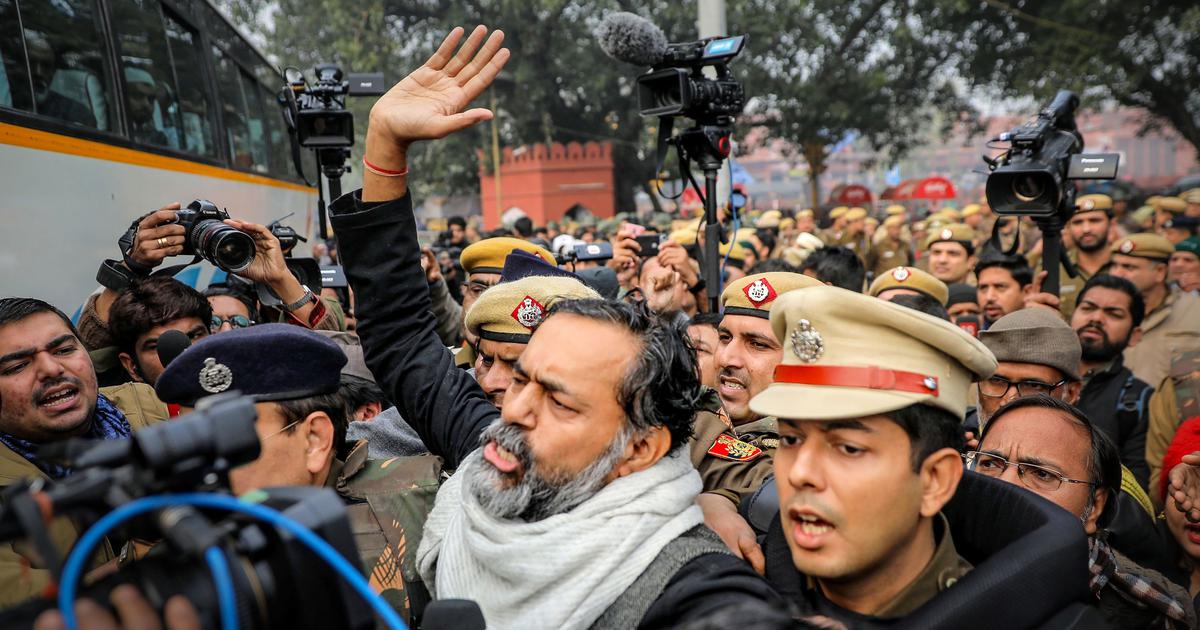 Well known intellectual and historian Ramchandra Guha along with Swaraj India leader Yogendra Yadav and left leaders Sitaram Yechury and D Raja were among the several people who have been detained while protesting against the Citizenship(Amendment)Act and the National Register of Citizens(NRC)on Thursday. Ramchandra Guha has been detained at the Townhall in Bengaluru. Yogendra Yadav was taken into custody from the Red Fort in New Delhi. D Raja, Sitaram Yechury, Nilotpal Basu, Brinda Karat had been detained from Mandi House in Delhi.
Yogendra Yadav took to Twitter and confirmed his detention. He wrote, "I have just been detained from Lal Qila. About a thousand protestors already detained. Thousands on the way. Am told we are being taken to Bawana."
Yogendra Yadav also said, " I know many of our mates are being detained, despite that many have gathered here. The citizenship of this country cannot be divided and this is our protest call today."
Guha also said that his detention was completely undemocratic and that police disrupted the protest even while it was largely peaceful.
The Bengaluru City Police marintained that protesters have violated prohibitory orders.
In Delhi too, scores of protestors were detained at the Red Fort when they are trying to take out a march in defiance of the prohibitory orders that had beeb imposed on them. Protestors were dragged into busses in a bid to clear up the area. They were seen holding placards and shouting slogans against the CAB.
The Communist Party of India also staged several demonstrations in the city against the CAA and the NRC. Many protests are taking place across the nation despite the prohibitory orders that have been issued by the police in many parts of Delhi, Bengaluru and Uttar Pradesh.