Hundreds of people gathered at Jantar Mantar today to protests against the Citizenship (Amendment) Act which was recently passed in both the Houses of the Parliament and is said to be a pet project of the government.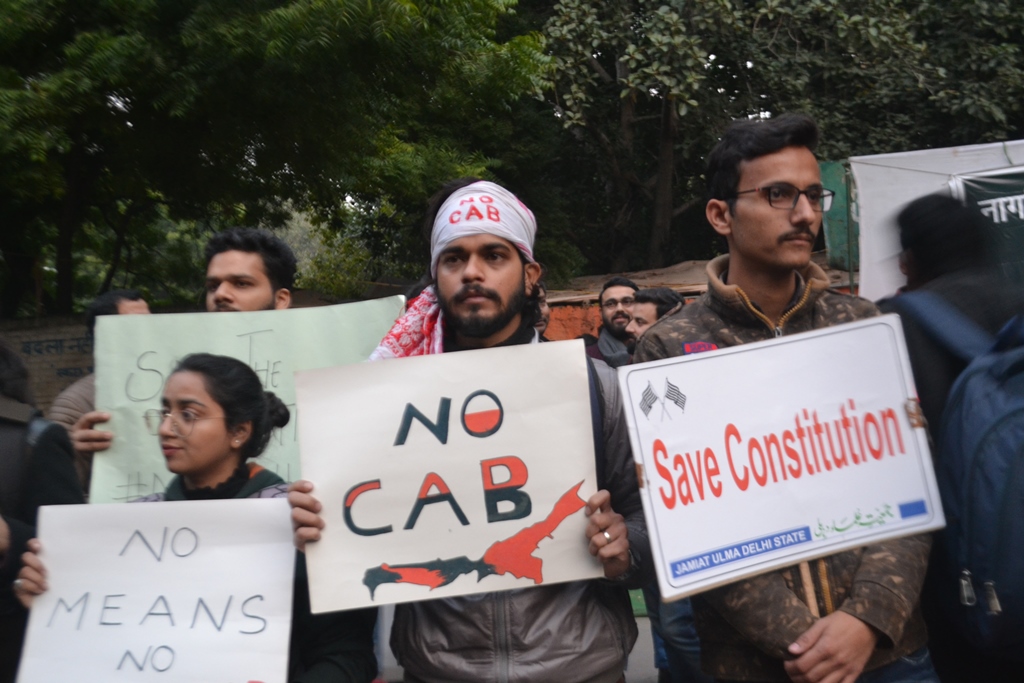 The protest saw large scale participation of people from different institutions and walks of life. They all protested collectively against India's new citizenship act and consider it a violation of the secular credentials enshrined in the Indian Constitution.
The Delhi Metro Rail Corporation had also closed the entry and the exit gates at Janpath metro station on the pretext of the protest.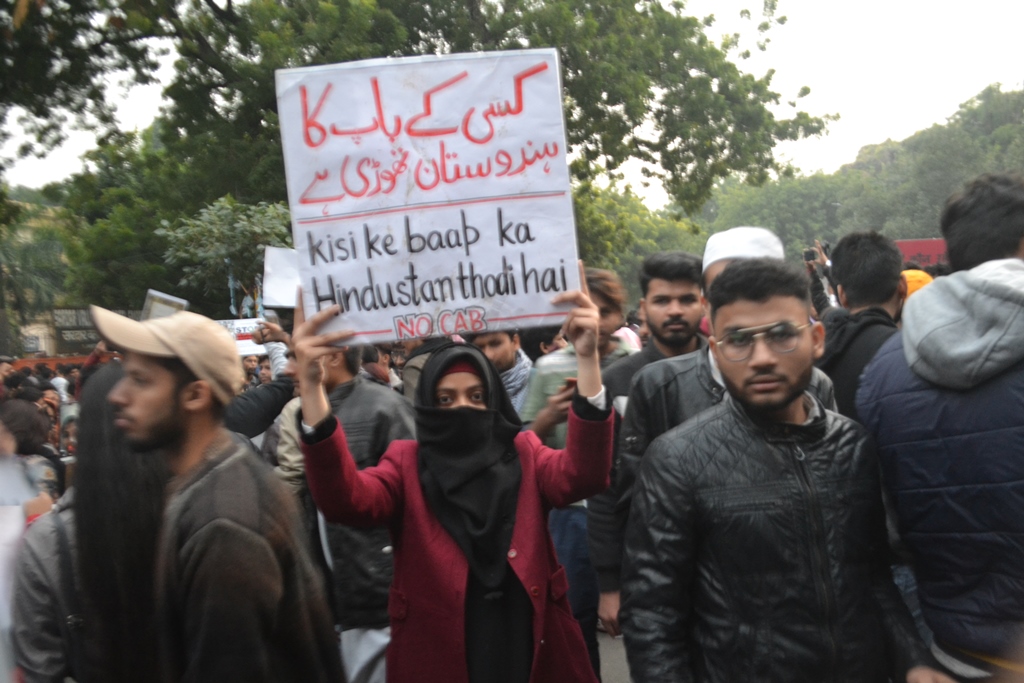 Under the new citizenship law, members of Hindu, Sikh, Buddhist, Jain, Parsi and Christian communities who have come from Pakistan, Afghanistan and Bangladesh till December 31,2014, and facing religious persecution in their own countries  will no longer be treated as illegal migrants and will be given Indian citizenship.
Hundreds of protestors carried posters and shouted slogans against the new citizenship bill and see it as anti-constitutional and against the fabric of a secular country.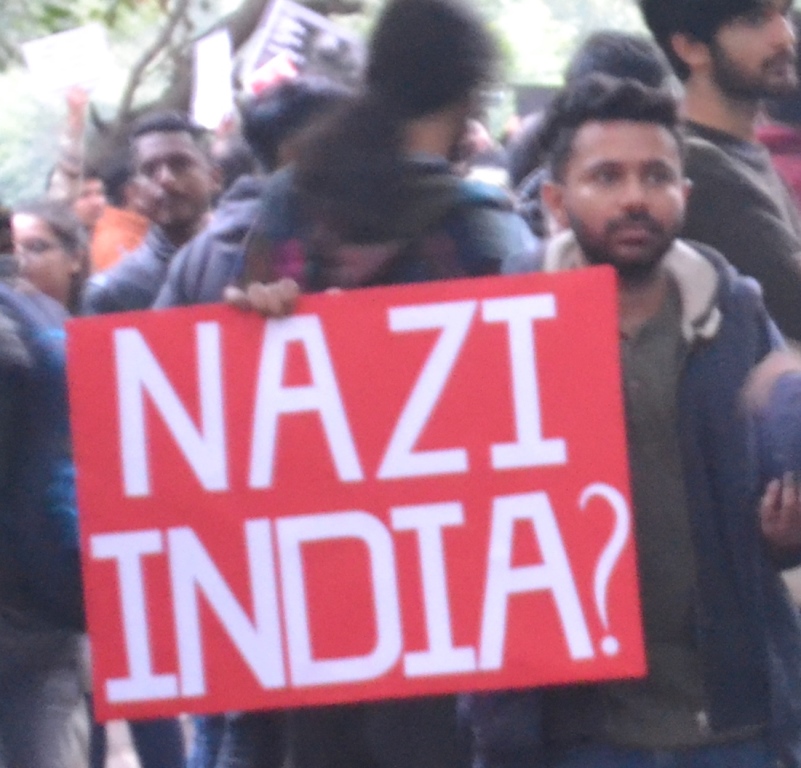 The protestors asked why religion is being made a criteria for citizenship in India when it is a secular country, and also asked why muslims were being left out when all other religious minorities were included.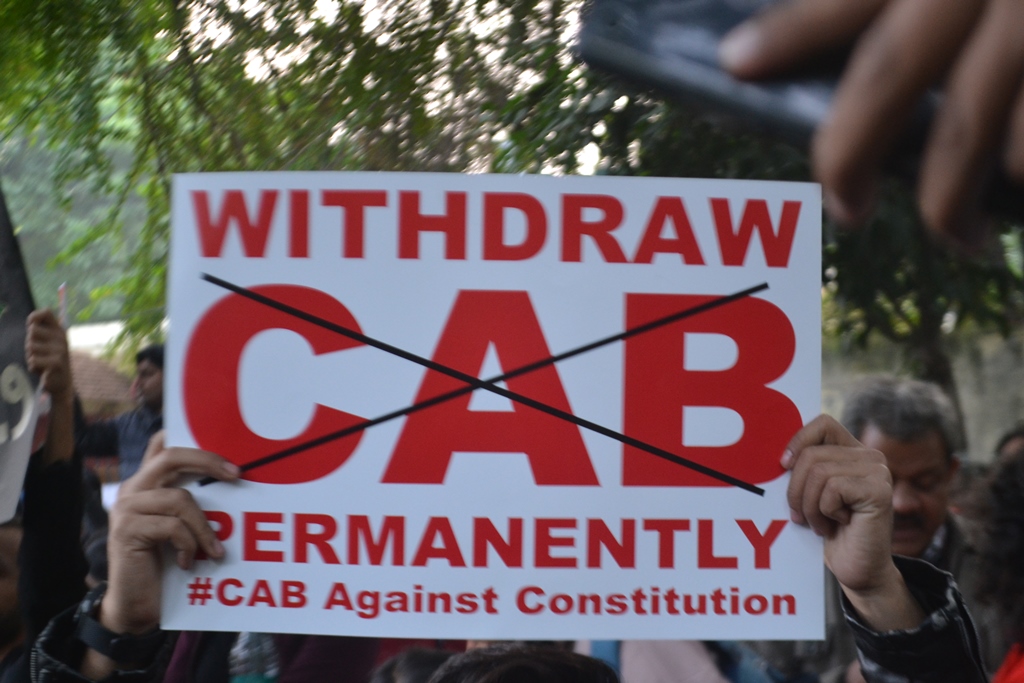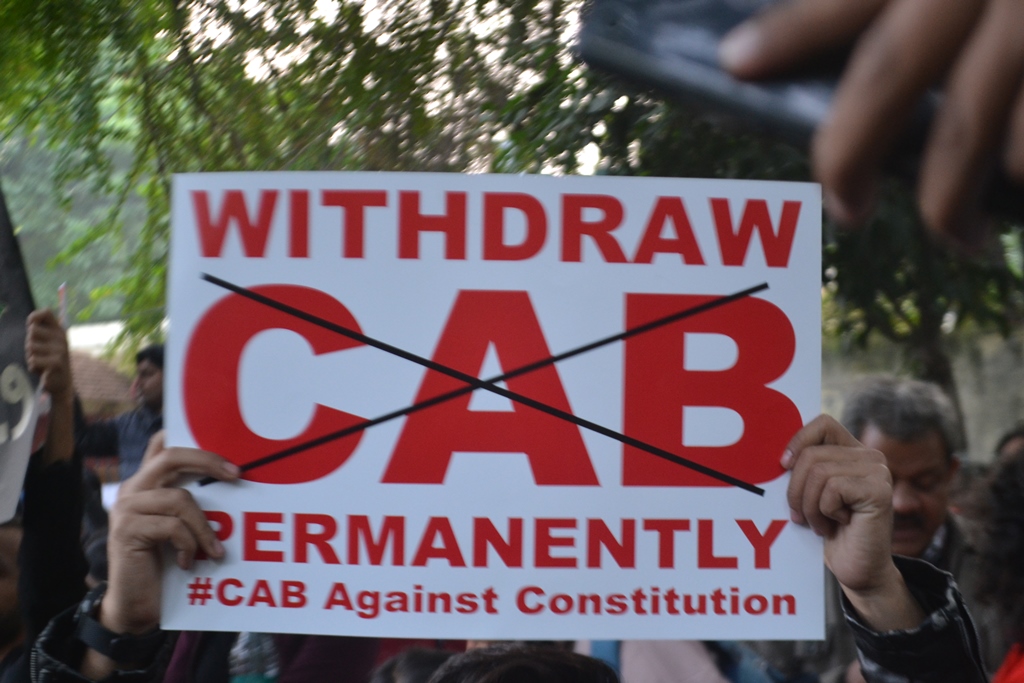 They have also gone ahead and asked why other neighbouring countries like Nepal, Myanmar and Sri Lanka had been left out from the ambit of law.