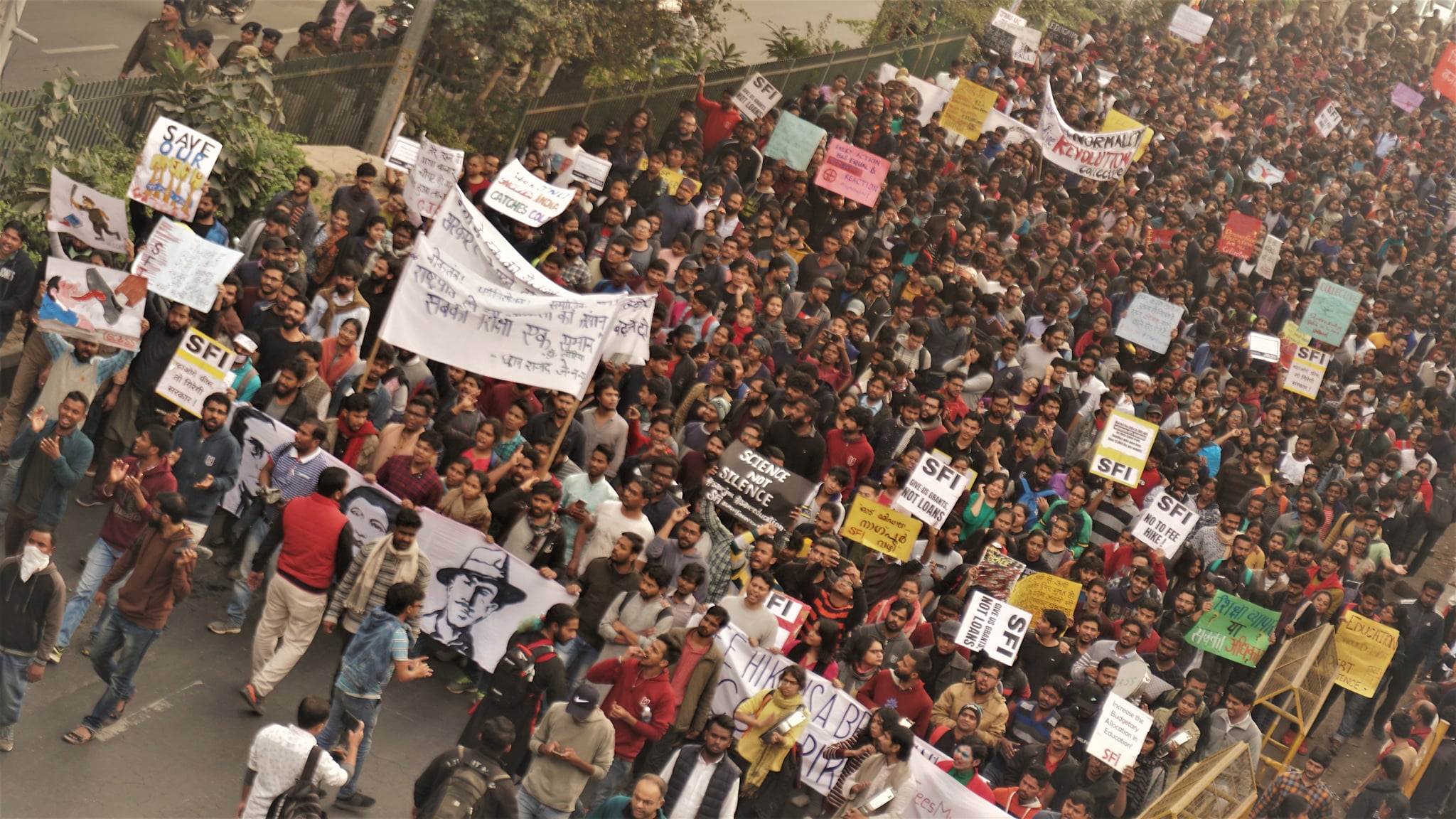 Recent in the series of threats in the form of circulars 'issued with the approval of competent authority' is dated December 30, 2019 by Registrar Pramod Kumar. The JNU administration seems to be strictly following the academic calendar in order to project normalcy on campus despite the continuing protests against the new IHA Hostel Manual since October 28, 2019.
Severe uncertainty regarding registration loomed large among the student body as a huge number of under-graduate and post-graduate students boycotted the end-semester examinations of the Monsoon Semester which were supposed to be conducted in December 2019. The registration for Winter Semester 2020 is scheduled from January 1 – 5, 2020. The circular reads that all those students who have appeared for the examinations and thereby completed academic requirements will undergo the 'normal registration process'.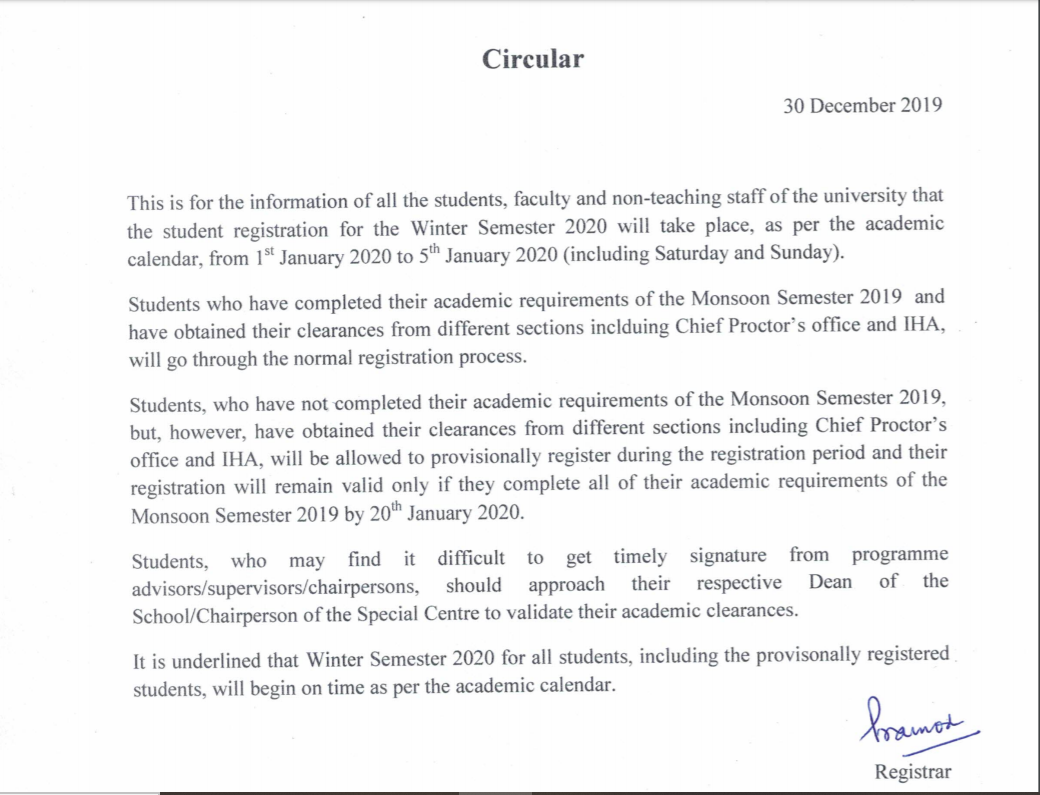 Earlier, the JNU administration proposed the unprecedented idea of online (WhatsApp/e-mail) examinations when the agitating students boycotted the written end-semester examinations slated during December 12-20, 2019. Those who have not appeared for any mode of end-semester examinations including online mode will be permitted to register only provisionally during the same time period, provided they complete all academic requirements by January 20, 2020. It remains to be seen whether the students would register, given the call of JNUSU to continue the strike till the demand for complete roll-back of the hostel manual is met.
It must be noted that JNU students are on strike since October 28, 2019 against the IHA hostel manual which entailed a massive fee hike introducing service and utility charges in hostels and no mention of reservation policy in hostel allotment. Due to the ongoing protests by students of the University, the administration was forced to roll it back partially on two prior occasions (for BPL students only). However, despite interventions by Ministry of Human Resource Development and the Honourable Delhi High Court, the administration headed by Vice-Chancellor M. Jagadesh Kumar has refused to engage in dialogue with the stakeholders of the University, including JNUTA and JNUSU, in order to resolve the crisis.
The statement of JNUSU about registration is awaited.