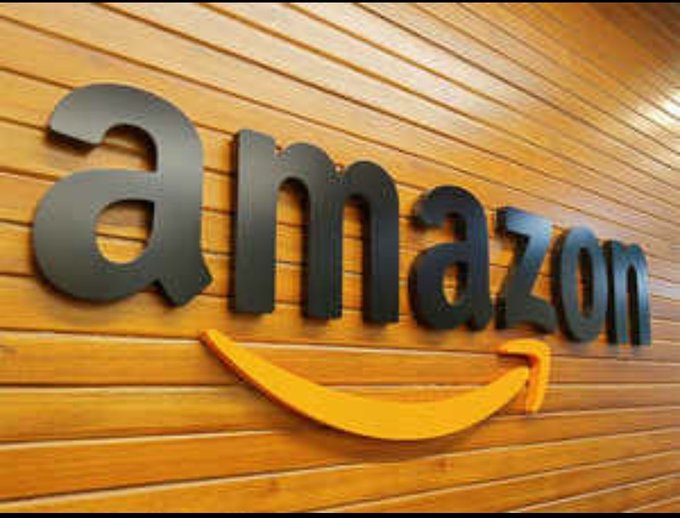 This article talks about the Amazon – no, not the famous river or basin of South America, but the American multinational company which was founded by Jeff Bezos in Washington, in July 1994. The company focuses on e-commerce, cloud computing, digital streaming, and artificial intelligence.  Since its founding, the company attracted criticism for technological surveillance overreach, a hyper-competitive & demanding work culture, tax avoidance, and anti-competitive practices. Last year EU anti-trust regulators opened an investigation after allegations that Amazon misuses "sensitive data" from independent retailers who sell on the online giant's website. The retailers' relationships with sellers of third-party goods are also being investigated in the US and Europe.
Furore after furores in India
  On 15th of January, 2020 a massive protest organized by Confederation of All India Traders (CAIT) brought the traders of as many as 300 cities on the streets against Amazon. The protesters are concerned that Amazon has used its enormous size to undercut small businesses on price, saying those businesses are unable to compete with the steep discounts that Amazon offers larger sellers.Praveen Khandelwal of the Confederation of All India Traders, which organised the protests, says Amazon's "sinister game and evil designs" have "already destroyed the business of tens of thousands of small traders" in India.
Amazon has faced similar criticism in Europe, too. Germany's competition watchdog launched an investigation in 2018 into Amazon over the potential abuse of its marketplace platform. Recently, the Competition Commission of India has launched an investigation into the fairness of e-commerce operations in India.
Amazon CEO Jeff Bezos also faced criticism from members and supporters of the country's ruling Bharatiya Janata Party (BJP) over negative coverage from the Washington Post. The US daily, which Bezos owns, has criticized some of Indian Prime Minister Narendra Modi's major decisions since his re-election in May, including the government ending the semi-autonomous status of the disputed Kashmir region, and the enactment of the Citizenship Amendment Act (CAA).
Well, this was just an aspect of the entire story. On the other hand, eminent entrepreneurs of India such as the co-founder of Infosys, Mr N.R Narayana Murthy, along with Mr Kishore Biyani – the founder and CEO of Future Group, which recently laid off about 350 employees with the intention to scale down its E-Commerce venture Retail 3.0, aggrandized the modus operandi of Amazon in India in a summit called Sambhav which was organized by Amazon to bring out the infinite possibilities that the SMBs can discover when they embrace technology. Mr Kishore Biyani of the Future Group said, online and physical retail might look very different today but are likely to converge to produce hybrid models that benefit both in a few years' time.  He added, in the meantime, the kind of engagement that Amazon promises with India's small and medium businesses could do wonders for this most dynamic segment of Indian industry. If Amazon enables them to sell online, they would get organised and formalised, qualify for bank credit, pay their taxes regularly and pay their employees' statutory dues and still be better off than in the informal past, because their cost of credit would be a fraction of what it would be when drawn from informal sources.
Obviously, a trust paradox has emerged along with the emergence of this company in India. But, why is this happening? Let us try to find out. 
Yes, it is true that a flourishing society requires a certain degree of competition in its market which eventually benefits the consumers of a variety of goods and services. Nevertheless, the competition reaches its threshold when hypercompetitive market condition induces malpractices in business. To take an indigenous example let us imagine a small market in a small district. The moment the number of milkmen, or grocery sellers, rise up in a locality – adulteration begins to take place in order to preserve the level of profit made through one's business. Well, this is just one side of hypercompetitiveness. Another side of the same story creates a situation of monopoly when a strong investor enters inside the arena. One such case is that of 'Dumping' in international trade. In Dumping the owner of a company compromises with his profit – or may even willing to bear some loss in the short run, in order to establish its monopoly inside a foreign market. The government usually intervenes with protectionist measures that include: tariffs, direct subsidies for local firms, restrictions on FDI, anti-dumping legislation, and others, to safeguard the domestic economy. Ironically, nothing significant happened in India as such. As a result, in August 2018, Bansal brothers had to sell 77% of their controlling stake in Flipkart to Wallmart – the U.S based retail chain. And nobody bothered to ask a simple question, "Is this what our nationalism all about?" 
Now, together Amazon and Wallmart are creating a tough challenge for Snapdeal – an Indian e-commerce company based in New Delhi, India. 
Well, it appears that the businesses have to boost the confidence of the society by focusing upon their ethical behaviour, transparency, sustainable supply chains, wages, and retraining. Businesses also have to collaborate with local NGOs, Government and Media in order to resolve this trust paradox. 
Dichotomy of investment & sovereignty: an unresolved dilemma
It is an inevitable fact that growth, which is a prerequisite of development, requires investment. 
 Mr Bezos, during his visit, the announced Amazon's plans to create a million new jobs in India and pledged investments of $1 billion over the next five years. "We will use Amazon's global footprint to enable $10 billion (€ 9 billion) in exports of Indian products to the rest of the world by 2025. Our investments in India will create an additional 1 million jobs across the country by 2025," Bezos said in a letter posted on Amazon's India website.
However, Bezos' announcement was overshadowed by the remarks of India's trade minister, Piyush Goyal, who said Amazon is not doing India any favours by announcing the new investments.
"They may have put in a billion dollars but then if they make a loss of a billion dollars every year then they have to finance that billion dollars," Goyal said on 16th of January at an event in New Delhi. "If they are bringing in money to finance losses … it certainly raises questions as to where the loss came from," Goyal said, adding that Amazon could be engaged in "predatory pricing or some unfair trade practices."
Indeed, the government is in the process of devising an e-commerce policy to create a level-playing field between online and offline players. But it also needs to endorse the small scale Indian entrepreneurs to develop a milieu of fair competition in India and to maintain India's economic sovereignty. It will be interesting to see how the regulators and Mr Bezos negotiate the maze.