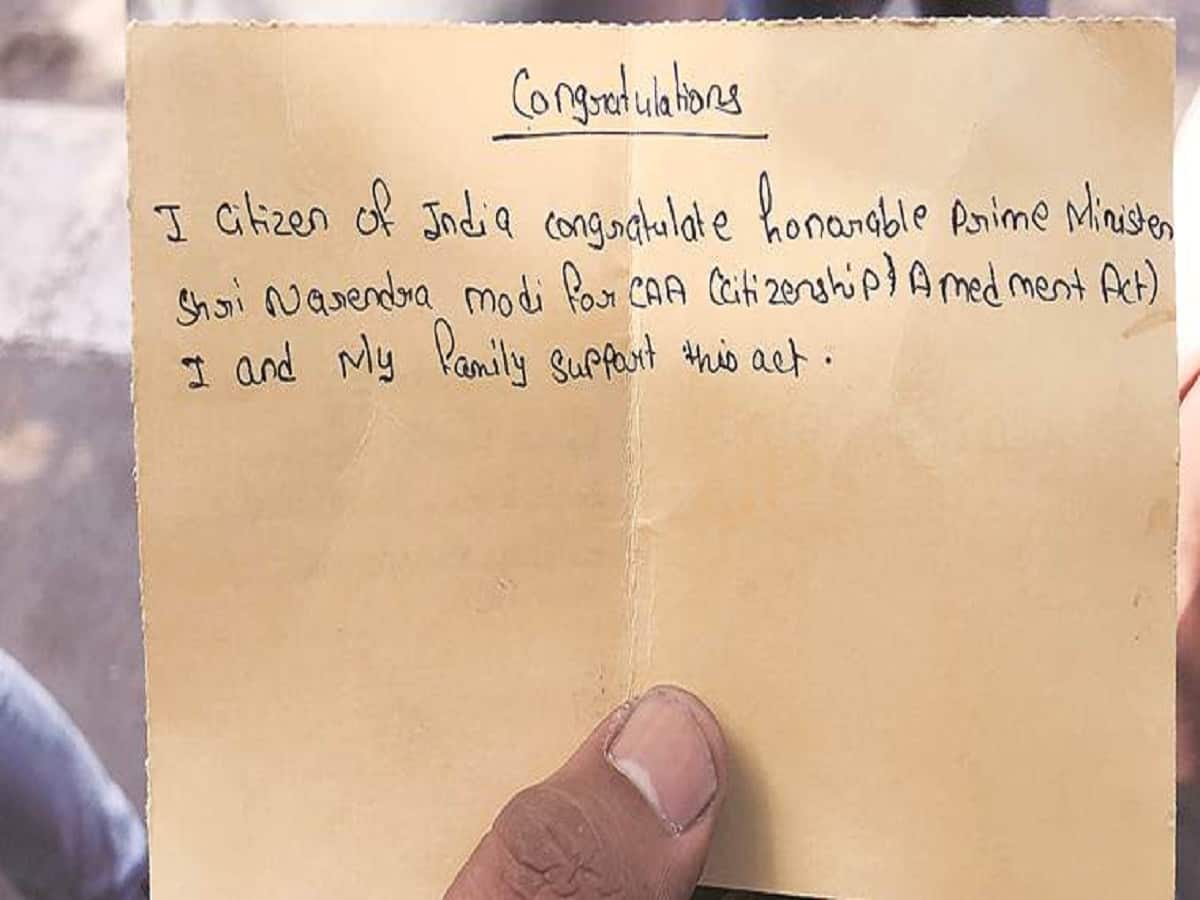 AHMEDABAD | Situated in Kankaria district of Ahmedabad, Little Star school is a private school for girls under Gujarat State Board of Secondary and Higher Secondary Education. Around 1,200 students study there from Nursery to class X. On Tuesday, students from classes V to X were asked to write postcards to PM Narendra Modi supporting CAA, reports Indian Express. 
The teachers asked the students to copy the message from the blackboard onto the postcards and address it to PMO, New Delhi. It was also alleged that students of class X who refused to write were threatened that they would not be given marks in their internal examinations. However, this was met by protests by parents who said that their young children cannot be forced to be a part of an issue that they do not understand. The postcards were returned to the parents who tore them up in the office of the trustee-cum-owner, Jinesh Parasram. He denied any prior knowledge of such an exercise. The school management called it a misunderstanding and misuse of authority by some teachers. 
School is an important site of early socialization. We live in times when it is not uncommon to see textbooks being rewritten to distort history. Earlier in October, another school from the same state asked its students to explain how Gandhi committed suicide. This politicization of curricula can have disastrous consequences in shaping future citizens of the country. Is it moral and ethical to condition young minds in a certain direction on a sensitive issue such as CAA which is being censured as discriminatory, anti-poor, and anti-Muslim? They need to know why the Act is being met by strong protests all over the country. Instead of explaining them the facts and letting them decide for themselves without being swayed away by propaganda, forcing young minds to engage in such an exercise hinders their critical thinking skills. It is not surprising that such instances are occurring in the PM's home state. Such divisive propaganda should not be allowed to enter schools, let alone influence school education.