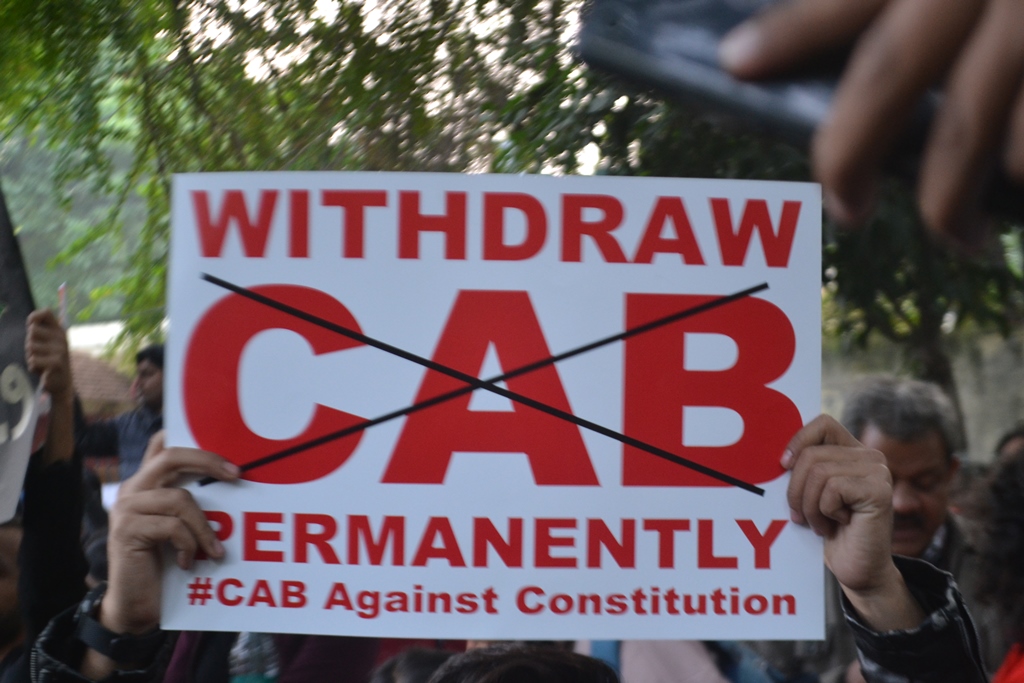 We have been witnessing how protests against the CAA have been taking place all across the length and breadth of the country and people from all walks of life have been enthusiastically taking part in them. Major cities of the country such as Delhi, Mumbai, Kolkata and Bengaluru have been witnessing protest marches ever since the bill which is now an act was proposed in the Parliament, the protests have been taking place on a regular basis and are witnessing the participation of large crowds. In this ambience of protests and political resistance, even India's Queer community is taking part enthusiastically and is making its voice heard loud and clear. Protest marches led by Queer and trans people were taken out from Mandi House to Jantar Mantar and cries of 'Halla Bol' could be heard loud and clear. Protests against the CAA undertaken by the Queer community and trans persons will also take place in Kolkata today, as the group will march from Shahid Minar to Keshav Bhavan and in Chennai, the march will proceed from Chitra Theatre to Ramada Hotel, Egmore at 4 pm.
Women, trans and Queer persons all across the country called for a rally against the CAA today. They were all extremely determined to raise their voice against the contentious CAA and speak up for safeguarding the Constitution and saving India's secular and democratic fabric. They also proposed to oppose the agenda of spreading hatred between communities and the atrocities and violence perpetrated by the police on unarmed protestors at Jamia Milia Islamia. 
The rally is being organised by several organisations such as the AIDWA, AIQA, AISA,AISF, All India Network of Sex Workers, Atman Biradri,ANHAD,BAPSA, DSF among several others.
Similar protests would also happen in Delhi's Jamia Milia Islamia, Jantar Mantea and Press Club where activists like Harsh Mander and Shivshankar Menon will speak.
Meanwhile, keeping in tune with her sustained protests against the CAA, Bengal CM Mamata Banerjee while addressing a rally at Siliguri, launched a fierce attack on PM Narendra Modi and said said that he had been glorifying Pakistan and called him the "ambassador of Pakistan."
January 3 marks the birth anniversary of great social reformer, anti-caste activist and educationist Savitribai Phule and on this occasion many protests against the CAA are taking place in Bhopal, Ranchi, Chandigarh, Hyderabad and Ahmedabad. Meanwhile, PM Modi has once again launched an attack on the Congress and the other opposition parties for taking out rallies for opposing the amended citizenship law, He said, "Anti-CAA protestors should raise their voice against Pakistan's atrocities of the past."