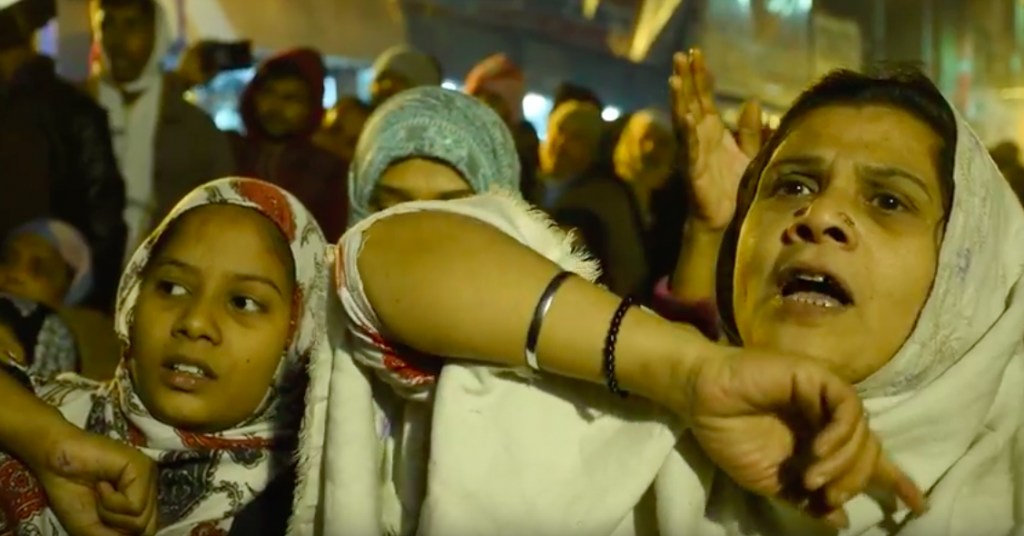 "People shouldn't be afraid of their government. Governments should be afraid of their people." wrote Alan Moore in V for Vendetta. This rings true for the current political scenario of our country, where it is not any political party but citizens who have emerged as the strongest opposition for the ruling regime. The contentious and discriminatory CAA and NRC have brought citizens from all over the country to the streets. These protests are being spearheaded by fearless youth and particularly women.
Why are these mothers protesting?
The widespread protests against a planned pan-India NRC just as in Assam as well as against the new citizenship law have been unprecedented. Why are the women in charge this time? First, that women themselves are vulnerable as they are less likely to have their documents in place. Second, this is a question of their identity as Muslims are being singled out to prove their Indianness, something which is being taken for granted for other religions in question. Another issue is of the safety of young Muslim students who are at University. The recent attacks on Jamia Millia Islamia and Jawaharlal Nehru University have raised an alarm for families whose children are far away, all the more if they are Muslim. The Jamia incident shook the conscience of the country as a whole when police opened fire even on students studying in the library. Women from Shaheen Bagh in New Delhi who are protesting against CAA and NRC round the clock have triggered a spark for Muslim women all over the country.
Kolkata
Agitators at Kolkata's Park Circus Maidan were also inspired by those at Shaheen Bagh. The protests began from the afternoon of January 7. Many women have come out for a cause for the very first time in their lives. As housewives, they must have spoken to a few neighbours, that is all. But today not only Muslim women but also those from other religions are coming together in a show of unity, no matter how much the government tries otherwise. These protests which began with 60 women saw the number reaching above 5,000 in five days, and counting.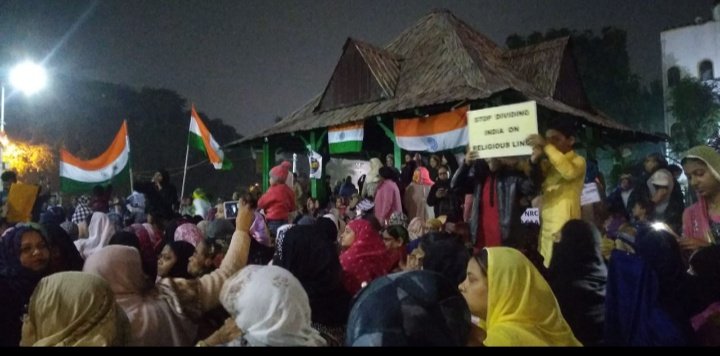 Be it through songs or slogans, the message out there is clear – they refuse to accept the new citizenship law. The call has been given by citizens and not any political party or organization. Banners and hoardings promoting any organization are conspicuous by their absence.
Patna
Sabzibagh in Patna has now transformed from a market area to a protest site on the lines of Shaheen Bagh. Since January 12, 2020, women have begun a sit-in dharna against CAA and NRC. Slogans of "hum kaagaz nahi dikhayenge" (we will not show our documents) can be heard erupting from everywhere. The cold and harsh winter can do little to waver their spirits. Hundreds of agitators congregate there while following the rules laid out by the administration. Volunteers ensure that there is no inconvenience for ambulances and other commuters passing by. On January 14, Kanhaiya Kumar joined them and lauded the women for being at the vanguard of a movement for upholding the Constitution.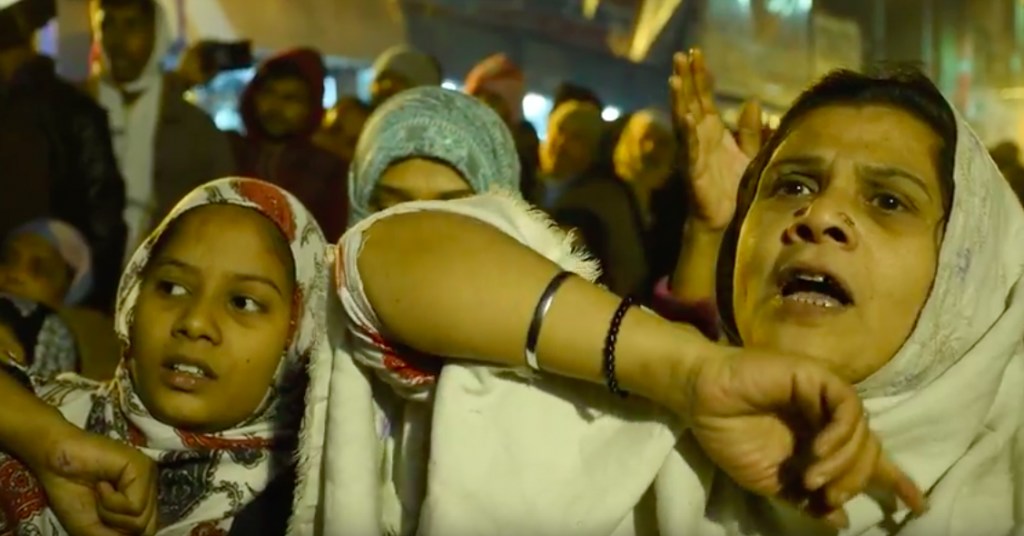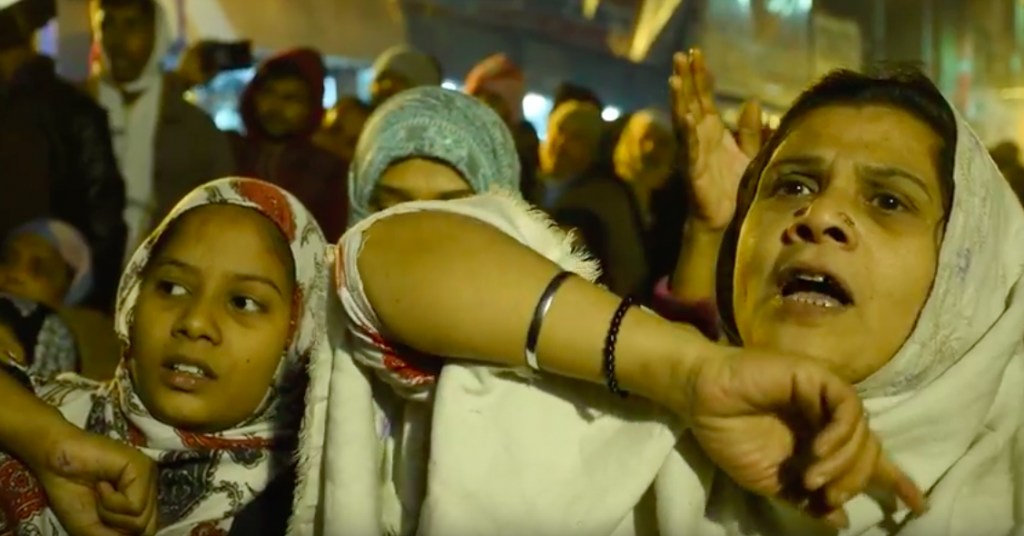 Much alike Shaheen Bagh, women take turns to sit-in. Tents have been set up. Be it Mehrunissa or Rizwan, Akansha or Nusrat Ara, young and old from different walks of life have come together to fight for a common cause. The protests at Sabzibagh are a shining example of a peaceful, disciplined and democratic resistance against a separatist government.
Hyderabad
Meanwhile, not all state governments have been supportive of agitators. Activist Khalida Parveen (65) and few students of University of Hyderabad have been booked for unlawful assembly, wrongful restraint and public nuisance. They organized a flash protest against CAA under Tolichowki flyover earlier this week. The police alleged that they were disrupting traffic and causing public nuisance. However, the protestors stay put and the conflict continued until 3 a.m. However, Khalida Parveen remained undeterred. She is not afraid of police batons and says that she will continue to do her work – activism.
Prayagraj
Similarly at Prayagraj, over 200 protestors have been booked and an FIR registered against them for violating CrPC section 144. Mansoor Ali Park has been the site for women's protests since Sunday. As in the case of Hyderabad, the complaint was lodged by the police. The protesting men and women have organized an indefinite dharna until CAA is withdrawn. They assert their right to democratic dissent and peaceful protest.
Be it Delhi, Kolkata, Hyderabad, Guwahati, or Prayagraj, citizens from every region of the country have come forward to assert their democratic rights and the guarantees that the Constitution has bestowed upon them. In this new wave of Indian feminism, Muslim women have taken it upon themselves to stand up for their children, families, and community. It is heartening to see them step out of their homes and raise their voice against injustice and discrimination. The minority is no longer a minority but a strong and visible current of unparalleled courage and resistance. These women who symbolize ethics of care as well as the assertion of subaltern identity have been an epitome of unbroken resolve and unwavering spirit. What unites them is a common commitment to fight a government that is anti-poor and anti-minorities, and does not believe in the Constitution.