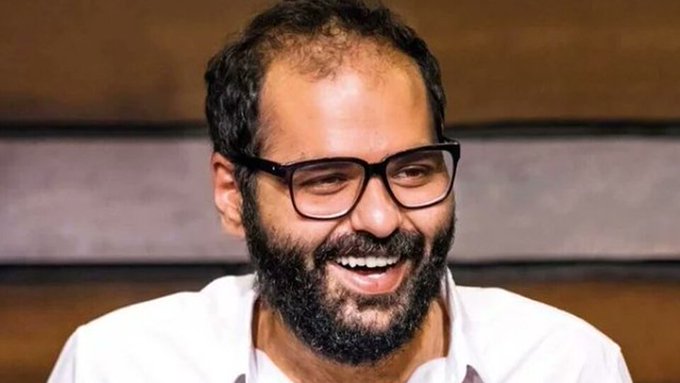 Stand up comedian Kunal Kamra has been banned by three well known airlines, these are IndiGo, Air India and Jet Airways. Kunal Kamra wouldn't be able to access these airlines until further notice is issued. The three airlines issues their statements in this regard after a video of Kunal Karma questioning Arnab Goswami onboard an IndiGo flight went viral on Tuesday. 
The three airlines asserted that they wouldn't allow Kamra to travel using their planes because they felt that his statements were unacceptable. 
 IndiGo has banned Kamra from flying with them for the next six months, others have banned him "till further notice." Civil Aviation minister Hardeep Singh Puri said, "In light of the recent incident on board 6E 5317 from Mumbai to Lucknow, we wish to inform that we are suspending Mr Kunal Kamra from flying with Indigo for a period of six months, as his conduct onboard was unacceptable behaviour. Hereby, we wish to advise our passengers to refrain from indulging in personal slander whilst onboard, as this can potentially compromise the safety of fellow passengers."
Puri went ahead and condemned Kamra's behaviour and said that all airlines should issue similar restrictions on him.
Kunal Kamra allegedly heckled Arnab Goswami, the editor of Republic TV on IndiGo's Mumbai-Lucknow flight on Tuesday. 
His actions however gained support from many eminent people on Twitter inducing Congress MP Shashi Tharoor who referring to Goswami, said "It was time someone gave him a taste of his own medicine." 
In the video clip that was posted by comedian Kunal Kamra on Twitter, he can be heard demanding a reply from Goswami asking if he is a coward, or a journalist or a nationalist. However, Goswami does not reply to Kamra. Goswami can be see working on his laptop with earphones plugged in, while Kamra tells him, "Viewers want to know if Arnab today is a coward or a nationalist. Arnab, this is for national interest. I am part of the tukde-tukde narrative. You should deflate me. You should take the enemies of the state down. You should make sure that the country is in safe hands of Narendra Modi. You should fight against dynasts like Rahul Gandhi, who I support, on 10 Tughlaq Lane. Arnab, you should have a reply. Arnab. Arnab, are you a coward or are you a journalist or a nationalist? Who are you, Arnab? Who are you?"
Later Kamra made a statement explaining what happened onboard and said that he had apologised to all crew members, pilots and fellow passengers except for one.