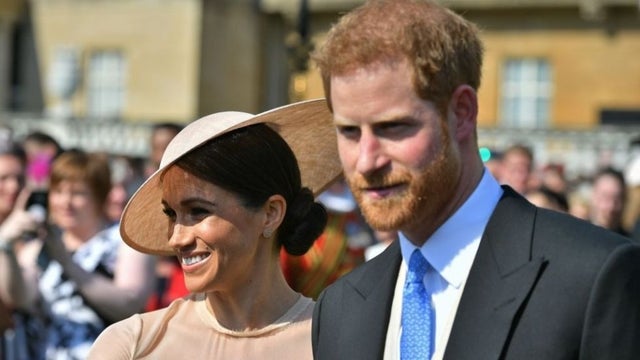 In an interesting turn of events, Britain's Prince Harry and his wife Meghan will give up their royal affiliations and walk towards a regular life. They have decided to drop their titles and stop receiving public funds following their decision to give up front-line royal duties. This was notified in a statement issued by the Buckingham Palace.
The Palace said," The Sussexes will not use their HRH titles as they are no longer working members of the Royal Family." The couple has also decided to repay for some of their past expenses as members of the royal family.  Thus from now on they will stop using all their royal titles, forgo state funding and repay millions of dollars in taxpayer money used to refurbish their official residence in Windsor, under an agreement announced by the Palace.
The couple has decided to spend the larger part of their times in North America. Now on, they are allowed to earn money in the private sector but have promised that whatever work they now do, will also hold up the values of the queen and not bring her any bad name. The agreement takes effect later in the spring and shall be reviewed by the palace after a year. The Queen has reluctantly agreed to allow the couple to relinquish some of their royal duties, forgo a portion of their public funding and live the larger part of the year in North America. This drama is believed to have plunged the royal family into the biggest crisis since the death of Diana, the Princess of Whales. It wouldn't be wrong to conclude then that things aren't going on too smoothly at the royal palace of Buckingham. And the mess over Prince Harry and his wife Meghan Markle's decision to give up their royal status has everything to do with it. It would be interesting to see what their decision to give up on their royal privileges holds for them in the years to come. As ordinary citizens will they be able to lead a life far away from the luxuries that they are accustomed to? Will their decision to leave behind the luxuries of the royal palace help them strike a chord with the people or will they find it altogether impossible to leave the royal hangover ?