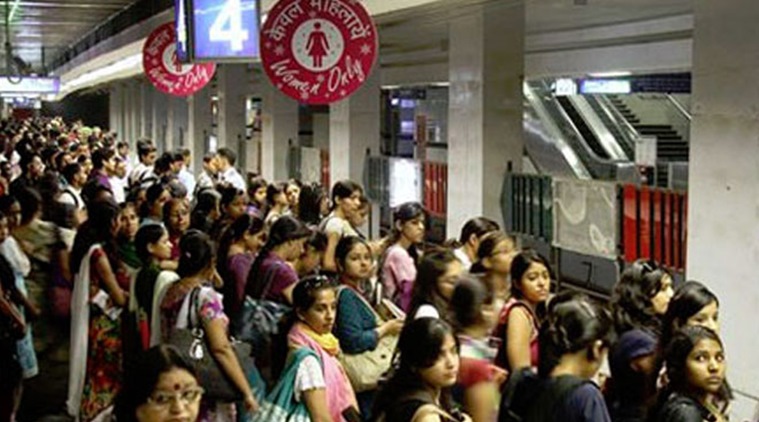 While Delhi was just beginning to recover from the sacks and aftershocks of the communal violence that recently broke out in its northeastern parts, a group of men shouted the controversial slogan "desh ke gadaron ko, goli maro sa****n ko"(shoot the traitors)at one of the busiest railway stations in Delhi, Rajiv Chowk.
According to the Delhi Police, six boys were found shouting the slogan at the Rajiv Chowk metro station. The Police said that the men had been detained and the interrogation was under way. The "shoot the traitors" slogan had also been raised inside a train on the Delhi metro line. This slogan had been used and popularised in the run up to the Delhi elections when it was first used by Union Minister Anurag Thakur when he had led a crowd to repeat the slogan after him. Since then the slogan has been raised at many laces and on many occasions to protest against the anti-CAA movement. The Delhi High Court is presently hearing a plea seeking the registration of an FIR against Anurag Thakur for a speech in which he could be seen asking the crowd to repeat the controversial slogan after him.
The men who shouted the sloan today at Delhi's Rajiv Chowk began the sloganeering when the train was just about to stop at the metro station. Even after deboarding the train, they began shouting the slogans once again and that the youth of this country is for the CAA and shall defend it.
While some commuters joined the men in the sloganeering, others were quick to take out their cameras and record the event.While there were many who were seen panicking and shocked at hearing the slogans. The Central Industrial Security Force (CISF) is the authority responsible for the security of the Delhi Metro and it intercepted the protestors and handed them over to the Delhi Police.