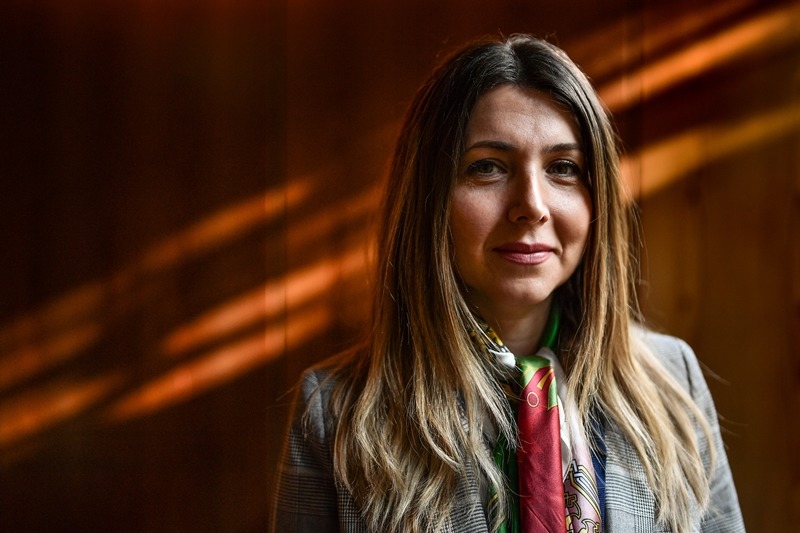 Shaparak Shajarizadeh (44), a women's rights activist from the Islamic Republic of Iran, is most well-known for being a vocal anti-hijab protestor. She was awarded the 2020 Geneva Summit International Women's Rights Award on Tuesday. Why is she calling for a boycott of the parliamentary elections to be held on Friday?
Hopes gained and lost
In 2018, Shajarizadeh was arrested for removing her hijab (headscarf) and waving it on the end of a stick in public on repeated occasions. She did it as a symbol of a protest for women's rights. But she now says that hopes are lost again as electors are facing a choice between the bad and worse. The politics of neither the reformists nor the conservatives has been able to reignite hopes of a better future for Iran. In fact, thousands of reformist and moderate candidates being barred from contesting implies that a majority of candidates would be conservative or ultra-conservative. 
Escape and struggle
It was in December 2017 that Vida Mohavedi stood in the middle of Enghelab (revolution) Avenue in Tehran without the mandatory dress code (long coat) for women and raised her headscarf on a stick. She inspired other women like Shajarizadeh, who soon came to be known as 'Dokhtaran-e-enghelab', or women of the Revolution Street. The award she received in Geneva was for her fight for women's rights in Iran. She has been imprisoned thrice so far. 
She escaped by crossing the Turkish mountains on foot. She is currently living in exile in Toronto with her husband and eleven-year-old son. However, she continues to campaign for the cause she stood for. Her struggle has been recognized and honoured by BBC. 
Nasrin Sotoudeh, her lawyer is also a women's rights activist and is currently in jail. Shajarizadeh strongly believes that civil society movements have great potential to usher social change. History tells us stories of how ordinary women have led social movements all over the world. Be it Malala Yousafzai or Greta Thunberg, or collective civil society movements like Shaheen Bagh against CAA in India, girls and women have taken it upon themselves to stand up, speak up and fight for their rights.