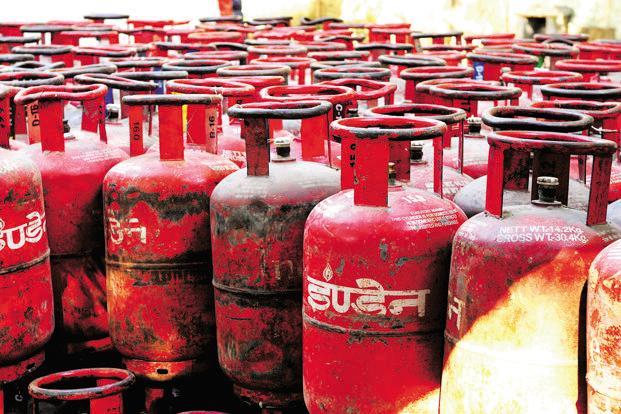 Adding to the already persistent problem of high rates of consumable commodities in the market, in a latest development, the price of non-subsidised cylinders  has been sharply increased. The price of the LPG gas cylinders has been hiked by the state run oil marketing companies. This is the sixth hike in six months. The new rates have already come into effect.
According to the Indian Oil Website, which is known to supply over 30 lakh cylinders all across India, a 14.2kg non-subsidised gas cylinder is now priced at Rs 858.5/-, getting a sharp hike of Rs 144.5/- from its last revision in January 2019. This is considered to be the steepest price rise since 2014 when non-subsidised cylinders had seen a price rise of Rs 220.
In Kolkata , LPG cylinder prices were hiked up by Rs 149 to Rs Rs 896, in Mumbai by Rs 145 to Rs 829 and in Chennai by Rs 147 to Rs 881. Indane is delivered to more than 11 crore households across the length and breadth of India.
Fuel retailers in India are known to revise  the price of cylinders every month. The price of LPG cylinders depends on two main factors and these are the international benchmark rate of the LPG and the exchange rate of US dollar and rupee.These fuel retailers then sell the LPG gas cylinders at a regular price but the government subsidises twelve cylinder for each household per household in one year by providing a direct subsidy.
So the ensure that domestic users don't suffer too much due to the price rise, the government doubled the subsidy. According to the PTI report,  the government subsidy payout to domestic users has been increased from Rs 153 per cylinder to Rs 291.48 per cylinder. In Budget 2020, the government has increased the allocation for providing subsidised fuel, especially LPG and Kerosene by 6% to Rs 40,915.21 crore for the next fiscal year. The subsidy for LPG has also been enhanced from Rs 37,256 crore from the estimated Rs 34,086.86 crore for the current year.
For 2020, Rs 38,568.86 crore fund has been given for the revised estimate according to the fuel subsidy. However, the subsidy for kerosene has been reduced.