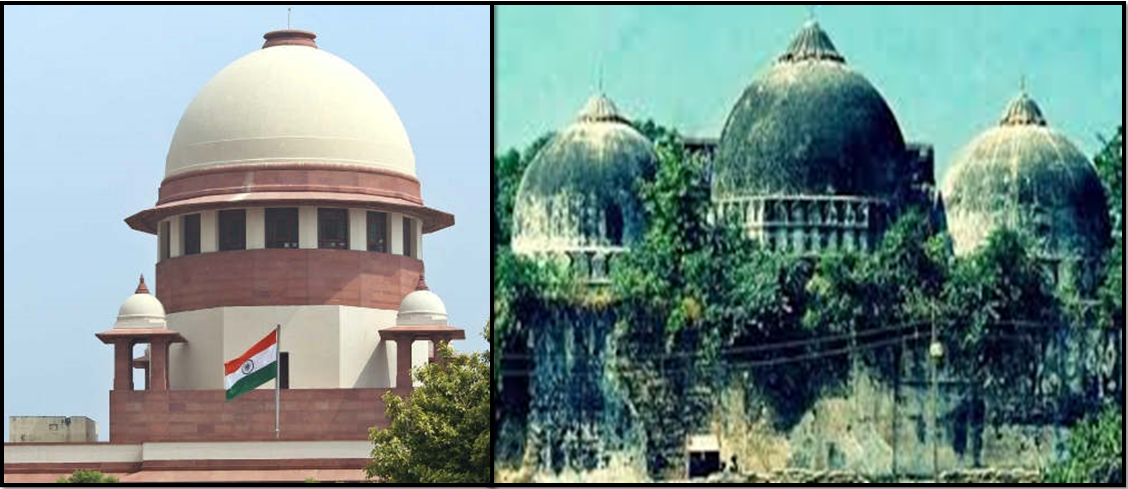 Prime Minister Narendra Modi is addressing the Lok Sabha today where he made an important announcement regarding the construction of the Ram Temple at Ayodhya.  He announced in the Lok Sabha today that the Union Cabinet had cleared the formation of a trust for the construction of the Ram Temple in Ayodhya. 
The trust that has been formed by the Union Cabinet and has been designated the task of constructing the temple has been named the Ram Janmbhoomi Teerth Shetra. 
This was one of the very rare occasions when the prime minister spoke in the Lok Sabha before the Zero Hour. 
PM Modi went on to add that the Uttar Pradesh government had agreed to give five acres of land to the Sunni Waqf Board as directed by the Supreme Court in the context of the dispute over the Ayodhya land. 
The independent trust that has been made to look after the construction and building of the Ram Temple in Ayodhya was an important part of the prime minister's address and was responded to by a loud chant of "Jai Shri Ram". 
This is also an important announcement because the assembly polls in Delhi are only a few hours away and could be an important determining force for the BJP's performance against the AAP on February 8. 
The Shiv Sean which was a former and long associate of the BJP has welcomed the move and the Congress has questioned the timing of the announcement ahead of the February 8 polls scheduled in Delhi. 
The Central government was supposed to make the announcement on February 9 and inform the Parliament but its decision to do it before the election is surely a political decision made at the right moment. 
It was on November 9,2019 that the Supreme Court had given a green signal to the construction of the temple at the site where the centuries old Babri Masjid stood before it had been demolished by Kar Sevaks in 1992. 
The site was seen as disputed by both the Hindus and the Muslims, later the plot was awarded to Ram Lalla(a litigant in the case). But the court ordained that the land should remain with a statutory receiver until the establishment of a board of trustees to preside over the matter. 
It also said that the another litigant, the Sunni Waqf Board, should get a different plot within Ayodhya for  the instruction of the mosque. The Uttar Pradesh government in recent times has identified five possible locations for the mosque, PM Modi announced this morning that the Centre had even approved of a plot. 
It was on December 12,2019 that the Supreme Court dismissed all review pleas challenging its verdict on the Ayodhya land dispute.