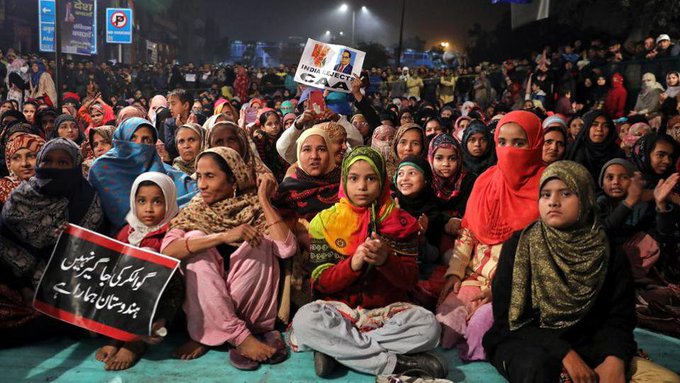 The Supreme Court today raised concerns about the ongoing protests at Delhi's Shaheen Bagh especially in the context of the inconveniences being caused to commuters using the route. Protests at Delhi's Shaheen Bagh have been going on for the last two months against the contentious CAA, where a large number of women primarily from the Muslim community have been holding a round the clock sit-in against an act that is discriminatory and in violation of their core rights. 
The Supreme Court expressed its concerns over the inconveniences that are being caused to commuters travelling on the route and said that such a protest in the middle of the road and at an undesignated spot cannot be carried out endlessly and wondered if it could be shifted elsewhere.
The Supreme Court underlined that while people did have the right to protest in a democracy but what was also important to take note of was where and how a protest demonstration is carried out. 
It said that blocking of roads against any kind of legislation could not be allowed endlessly. The top court also expressed its willingness to explore the possibility of appointing someone to hold talks with the protestors to arrive at a consensus.  The Court has appointed senior advocate Sanjay Hegde and Sadhana Ramachandra as interlocutors to hold a dialogue with Shaheen Bagh protestors.
In its last hearing, the SC had said that protests must be held in "identified areas" and protestors could not  block public roads and cause inconvenience to other people. It also said that any protest could not go on for an infinite period of time and that it should be carried out in a designated spot that doesn't cause inconvenience for other people.
Hundreds of people mostly comprising of women are holding a 24/7 protest at Shaheen Bagh against the CAA and the proposed NRC. The protest has been underway since December 15 last year.