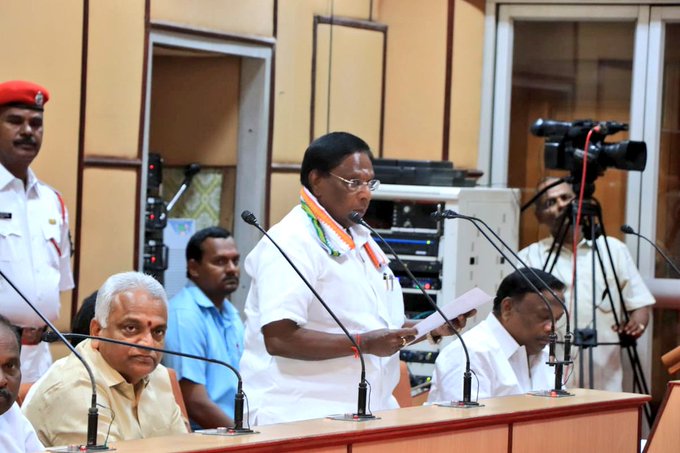 On Wednesday, Puducherry Legislative Assembly also passed a resolution against the Citizenship Amendment Act, 2019. It was passed during a special one-day session. The proceedings of the House were boycotted by MLAs belonging to All India N.R. Congress (AINRC) and AIADMK. Puducherry is led by a government formed by the alliance between INC and DMK.
With this, Puducherry has become the first Union Territory to do so. Following Kerala, four non-BJP led states – Rajasthan, West Bengal, Punjab, and Madhya Pradesh have already rejected CAA through their Legislative Assemblies. Earlier, Telangana government also declared its unwillingness to implement the CAA. Kerala has also moved to the Supreme Court challenging CAA. 
The CAA allows Indian citizenship to non-Muslim minorities from Afghanistan, Bangladesh and Pakistan who have been staying in India since 2014. It is being contested due to its discriminatory attitude against Muslims. It is also being considered unconstitutional as the Constitution has no provision for providing citizenship on the basis of religion. However, citizens across the country have organized massive protests against CAA, the most notable of all being those at Shaheen Bagh led by women.